Dad Takes Down Rabid Coyote That Attacked His 2-Yr-Old Son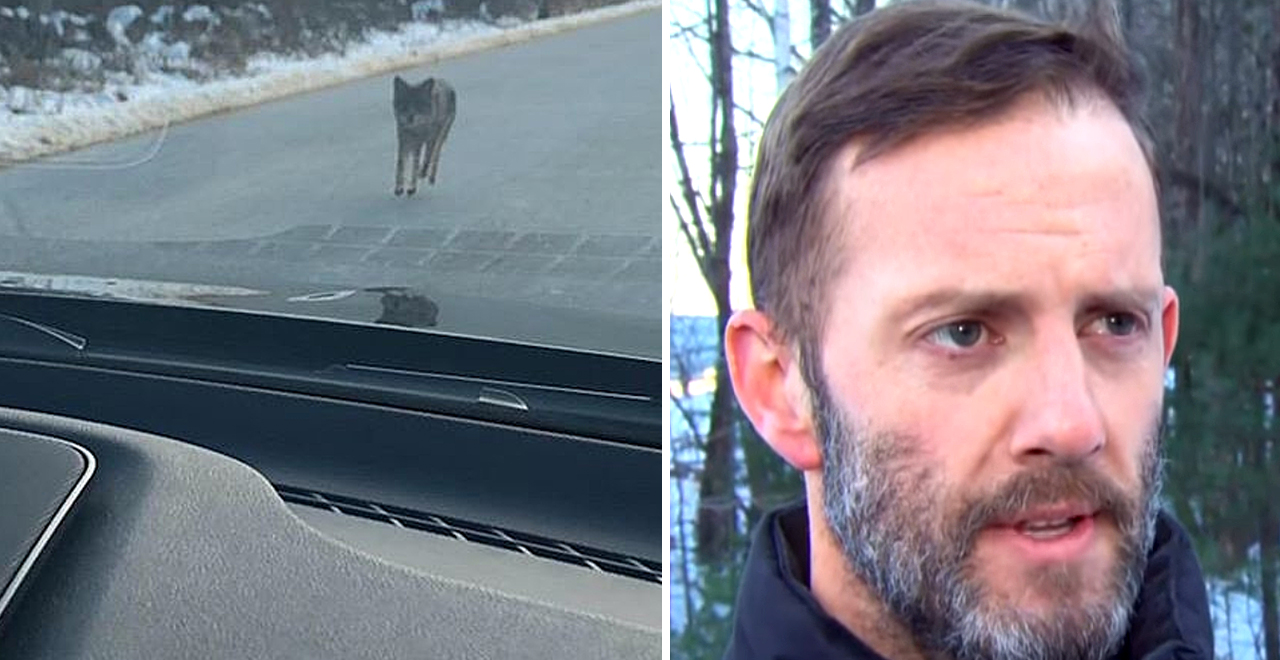 You never really know what you're capable of until push comes to shove. Will you buckle under the pressure? Or will you find reserves of courage and strength that allow you to fight your way out? For better or worse, most of us are never faced with the kind of situation that demands such a reckoning, so we might go through life underestimating ourselves.
One dad found out that he has what it takes when his young son was suddenly in mortal danger. Nothing activates your killer instinct like one of your kids being in peril.
Ian O'Reilly of Kensington, New Hampshire was out walking a trail with his wife and three kids when a coyote jumped out of the woods and clamped his jaws onto O'Reilly's 2-year-old son's jacket. Dad immediately kicked the coyote to free his son from its grasp. But the coyote was not done.
"There was no interest in it going away. [I] ultimately had to make the decision to become the aggressor and jumped on it, attacked it and [got] it to the ground," O'Reilly told Boston 25 News.
O'Reilly was bitten in the chest and arm by the coyote as he struggled to keep it away from his family. Ultimately, he was forced to hold the animal down and suffocate it.
"When I was able to get on top of it, I put my hand on its snout so it wasn't able to attack me. There was quite a bit of snow on the ground, so I shoved the face into the snow and then eventually was able [to] put my hand on its snout and expire it through suffocation. Ultimately one hand on its windpipe and one hand on its snout did the trick."
He told Boston 25 that he wasn't happy about killing the coyote, but he had to do what he had to do. Police have since confirmed that the animal was rabid, and O'Reilly is undergoing a series of shots to protect himself from the disease.
Ian O'Reilly of Kensington, NH, walked away from coyote attack w/ bite marks in arm, chest. Coyote did not survive. O'Reilly's previous experience dealing w/ rabid animals #Boston25 AT 10/11 pic.twitter.com/HwJZF4HLeY

— Drew Karedes (@DrewKaredes) January 21, 2020
The New Hampshire police are warning people, after this and another incident of coyotes being aggressive, to be careful and avoid the woods.
"I now have two different animals, two different sequences and two different people," said Colonel Kevin Jordan, Chief of the New Hampshire Fish and Game Law Enforcement Division. "I would suggest don't walk with us in the woods."
Watch O'Reilly recount his harrowing tale: