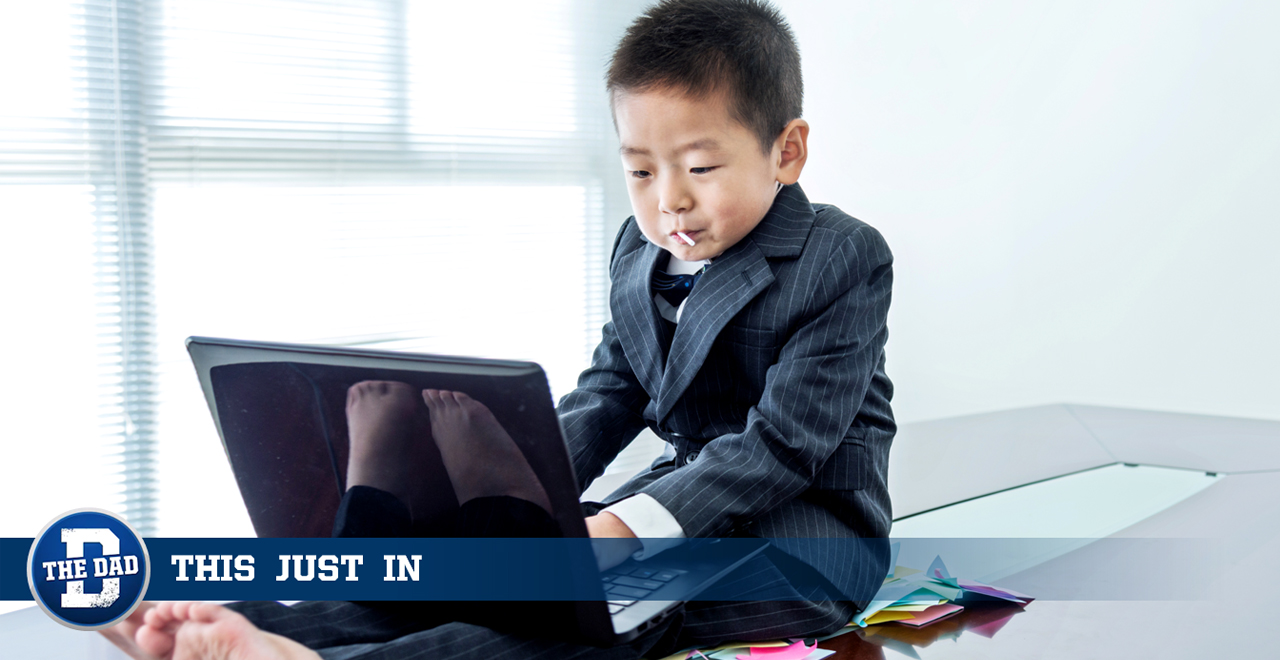 Credit: Getty/baona
A shattering new report has revealed kids across the country have been less than honest when it comes to reporting their full candy income, placing large quantities in offshore hiding spots to thwart the Halloween Dad Tax.
"We can't stand for this," said Mitch Robinson, director of the Defend All Dads Society. The DADS spokesman said thousands of kids have been getting creative with how they shift around their candy intake to avoid paying the full Dad Tax they owe.
"We're talking kids completely moving their chocolate portfolio to different spots, leaving dads to pick through Skittles and Smarties. It's a freaking joke," Robinson added.
One dad contacted for this story, John Marston, said he was sick and tired of the behavior. "Are you telling me, that NONE of my kids have gotten a Snickers bar in three years???? Impossible!" he screamed. "Not even one fun-size Snickers?! Clearly, you're up to some shady stuff if you can't even produce a single Kit-Kat on Halloween night."
One kid, speaking off the record, said kids had devised a system akin to a shell game to move their candy around to different hiding spots to keep the good stuff away from pilfering. Kids who have been trick-or-treating for hours are reporting hauls of little more than bubble gum, fruit snacks, and those weird little black and orange taffy things that haven't been sold in stores since 1983. This kid in particular said no one in his friend group has reported receiving a full-size candy bar in years, even though they live in a neighborhood where they are commonly given out.
"It's no big deal, we all do it," the kid said. "Don't blame us for taking advantage, blame the system. It's what all candy-rich people do."
DADS lobbyists have been working with the government to introduce legislation to overhaul the candy auditing system to make sure every kid is paying their fair share.
"If I get one more Halloween where all I'm left with is Tootsie Pops, I'm gonna lose it," area dad Bill Williamson said. "I mean come on, a few Reese's Cups and Butterfingers aren't too much to ask. Maybe a Take 5 if the haul is good. This is just the way it's always been done, and the way it's supposed to be."
Despite being completely plausible to parents, THIS JUST IN is satire and intended for entertainment purposes only. For more stories like this one click here.