Dad Thanks Kids Who TP'd His House, Offers Tips for Next Time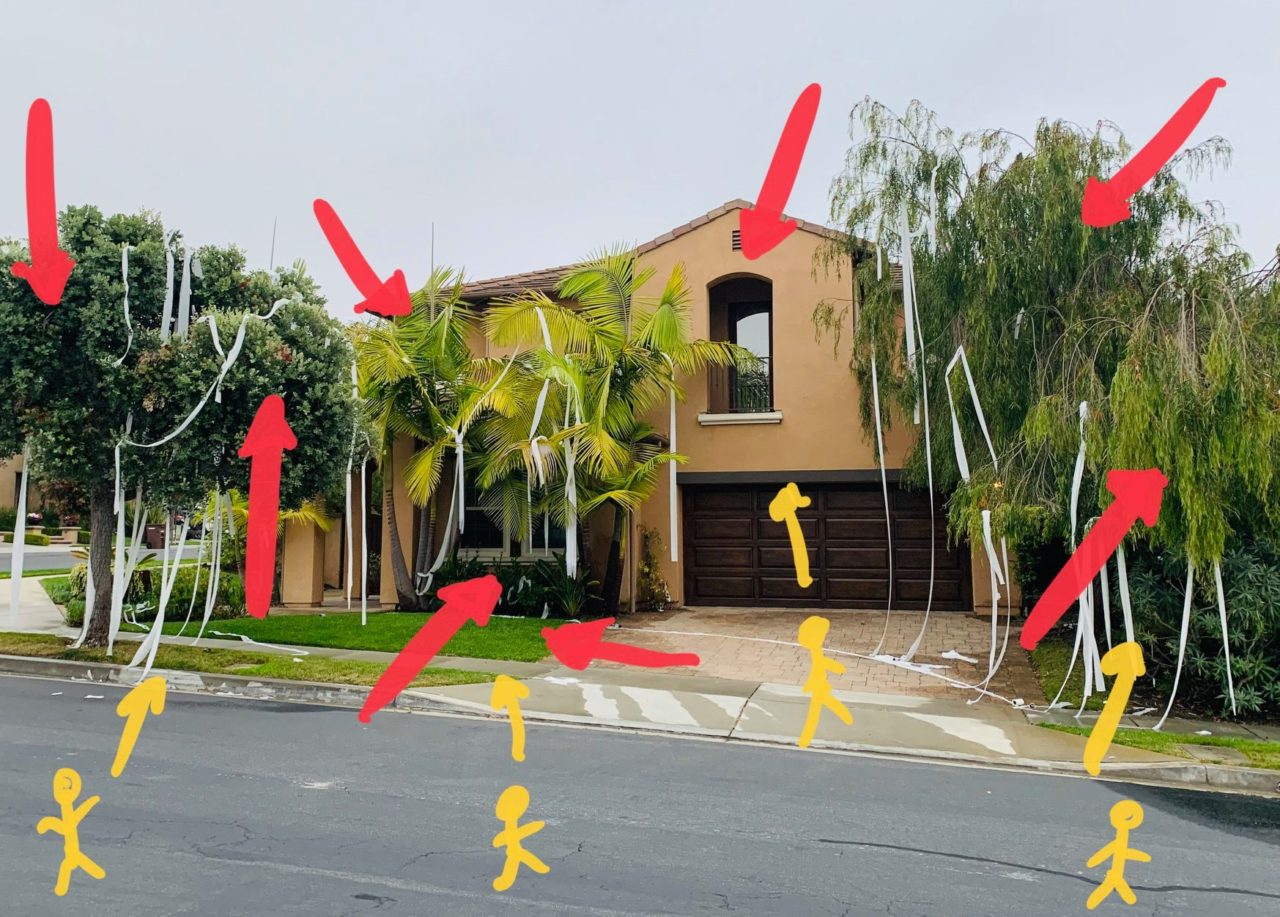 When Jason Hartanov's daughter sent him a picture of their house after it had been TP'd, she apologized and offered to help him clean it up. He had a different feeling…a giant THANK YOU to the kids responsible.
In a Facebook post that has since gone viral and been shared more than 1,000 times, the dad of four thanked the kids for restoring his hope in the youth. "Thank you for making me smile and reminding me of the best days of my childhood," he wrote. "Thank you for giving us all a break from the issues in this world and thank you for finding a great use of the excess toilet paper people bought during COVID."

He also thanked the kids for being kids and embracing that life is short, so we should all have fun. However, he had some pretty steep complaints about their parents.
"This is shoddy TP-ing work," he wrote. "We should be ashamed. We need to teach out youth about doing things with excellence, and focusing on the details."
He then gave some advice for the kids who did the job, advising them to use more TP because "the roof has little to no paper, the trees are too bare and you left half-rolls sitting on the ground."
And, well, wouldn't you know it, his house got his again later that week. Jason was still a bit unimpressed, so he mocked up a visual to help the perps do better on their next try.
He did say he loved the kids because of "their desire to improve" because they "are doing adventures instead of watching adventures."
He said he has hope for this generation, but that they need to learn a thing or two from their parents.
"We would have been embarrassed to leave such a clean mess," he wrote. "More TP. More people. BURY THE HOUSE IN TP! Ask your parents, we took pride in EPIC TP battles."