Here's How to MacGyver a Father's Day Themed Mini-Putt Course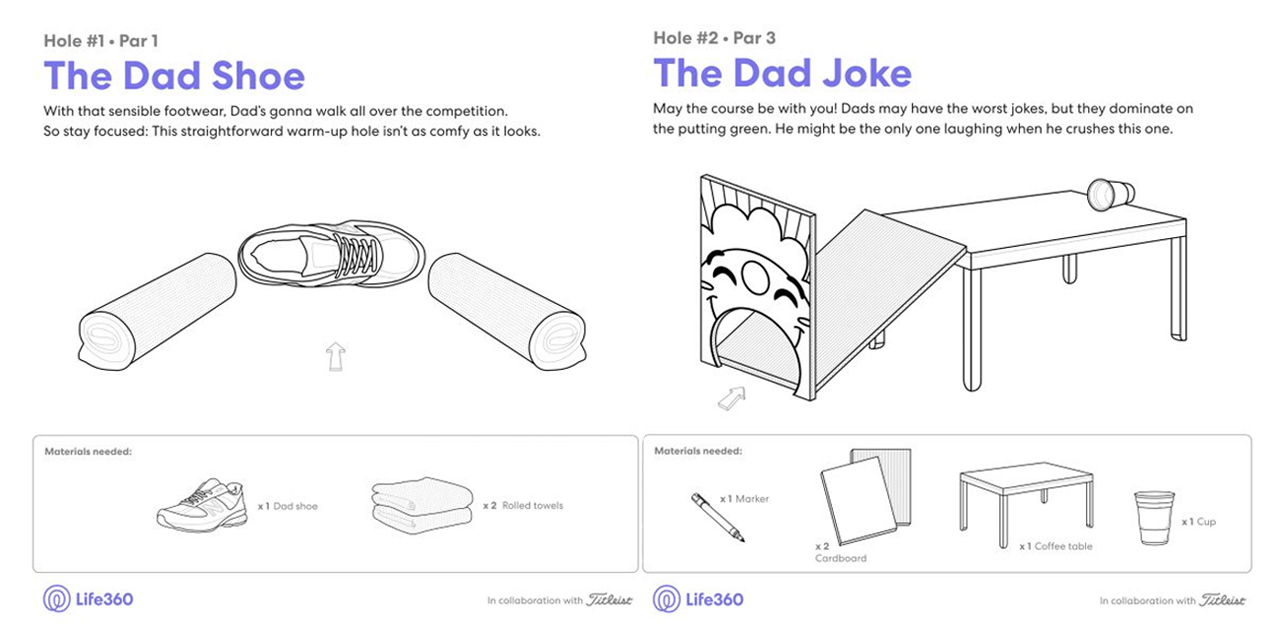 Historically, dads love to golf. It's the perfect combination of a leisurely pace, freshly tended-to grass, and retrieving ice-cold beer from a cooler. It's the perfect break from home life. "Golf" is, after all, an acronym for "Go Often, Limit Family" (citation needed).
Lots of dads tend to go golfing on Father's Day, but chances are you'll be spending this coming one indoors. Not to worry! The good folks at Life360 have teamed up with the good folks at Titleist to bring you a 5-hole course you can forge right in your living room.
Each hole can be easily constructed from common household items.
From your most trusty pair of New Balances…
…to a simple cup!
Be sure to incorporate some greenery!
And don't forget: munchies are a crucial part of the game.
And it gets better! Life360 is asking dads to snap photos of themselves putting on their DIY courses and send them to [email protected] for a chance to win a $400 Scotty Cameron putter OR a dozen Pro VI golf balls!
Have fun and don't forget to shout "play through" at your cat a couple of times.