Dad Turns Kids' Lunch Bags Into Amazing Photo-Realistic Art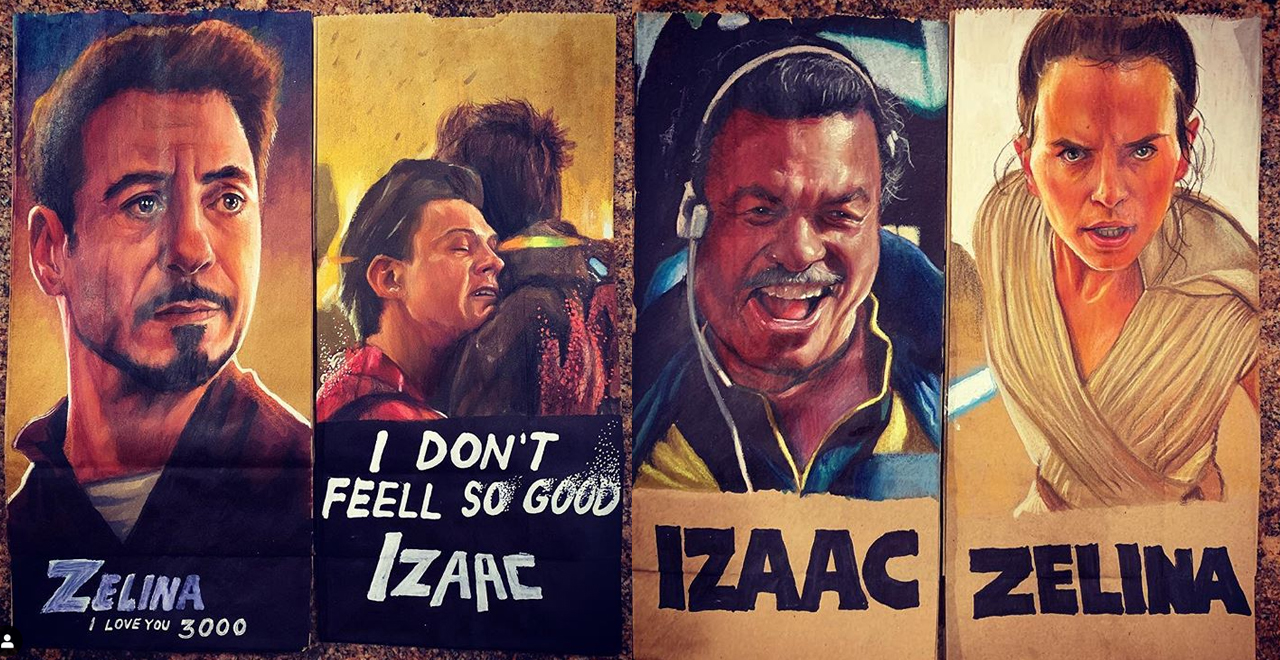 In need of a new creative outlet, a dad in California has spent the last five years transforming his kids plain, brown paper lunch bags into actual works of art.
Previously an art director for the NBA 2K franchise, Lynell Jinks is currently the Creative Director for WWE 2k19. That means he oversees the general artistic direction of the game but rarely gets much hands-on artist work anymore.
Each bag features a famous character from pop culture and, despite the astonishing level of detail, only takes about an hour and a half to complete.
"I noticed early on that this was a way for me to let my kids know that I love them," Jinks says. "I acknowledge them and who they are and what they're into."
Given how the kids each have a giant collection of their old lunch bags, Jinks has clearly honed in on exactly what they like.
"Hopefully, when they get older and they look back on this, they'll see the connection that we had."
Maybe they won't be receiving incredible daily works of art forever, but it's safe to assume 'Brown Bag Art Dad' will always be looking for fun and interesting ways to keep that special connection with his kids alive.