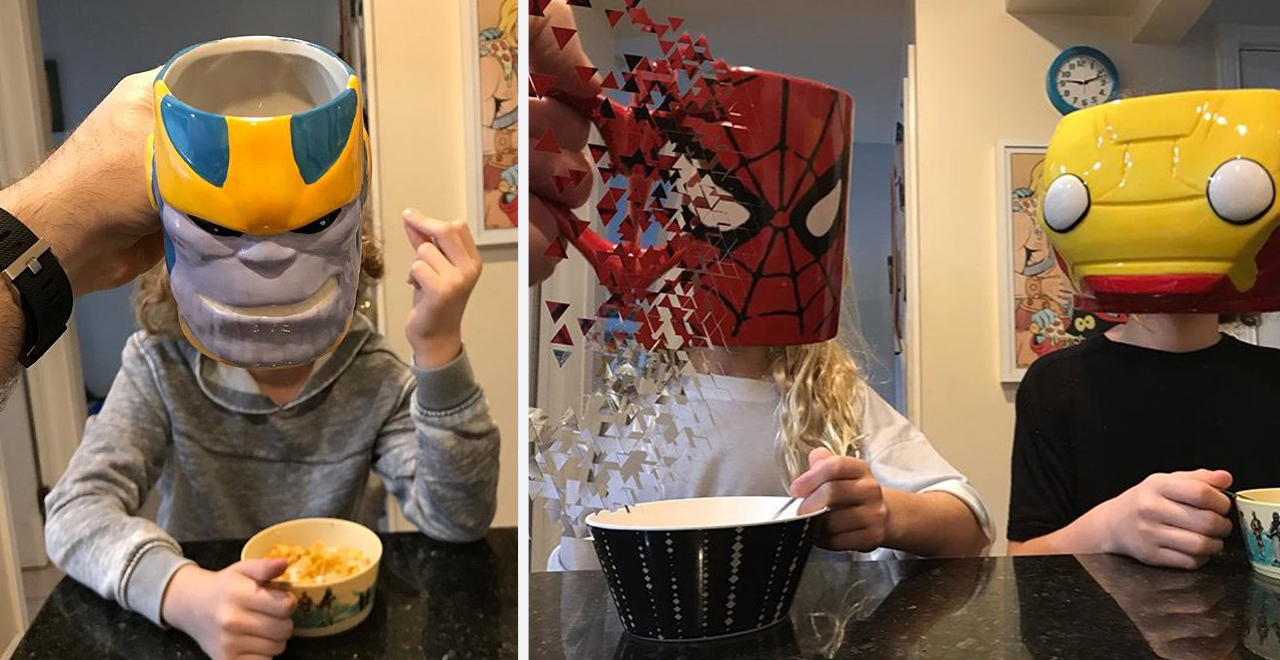 Credit: Instagram/wearecareful
Usually, it takes a strange mutation or an accidental dose of radioactivity to turn someone into a superhero. But Lance Curran has been doing it for years with just his coffee mug.
It's all part of his goofy "breakfast mugshot" series on Instagram, Curran uses a little finesse while taking photos and replaces his kids' heads with famous pop culture icons.
The kids are loving it and the results are even better than you'd think.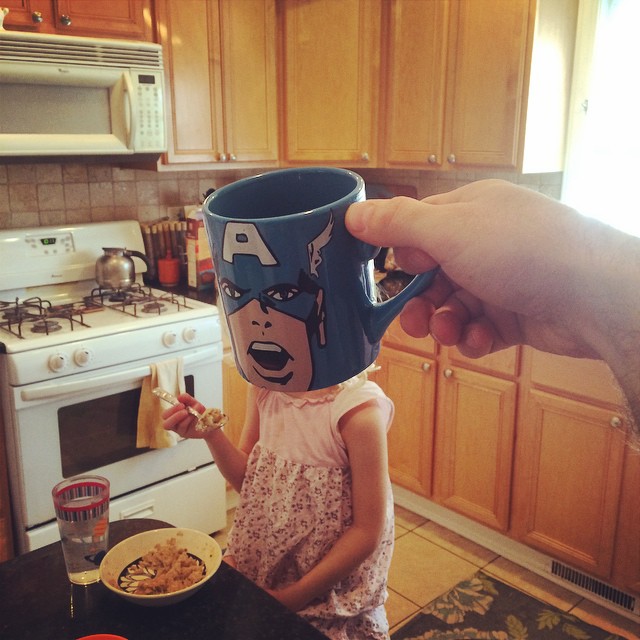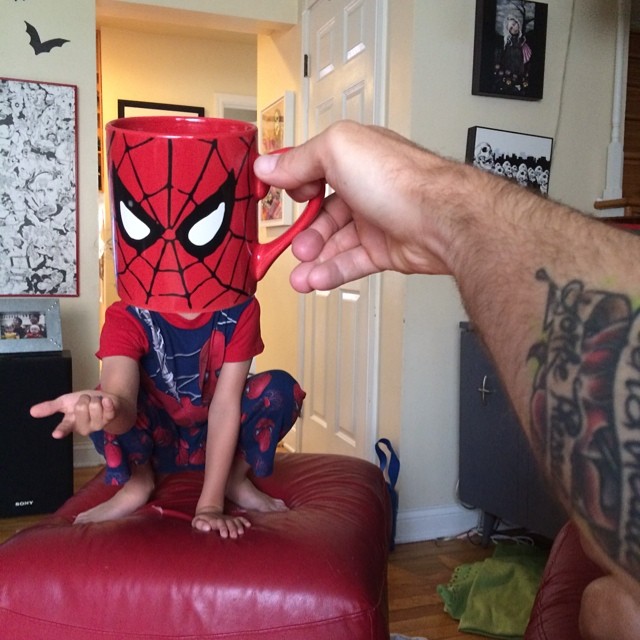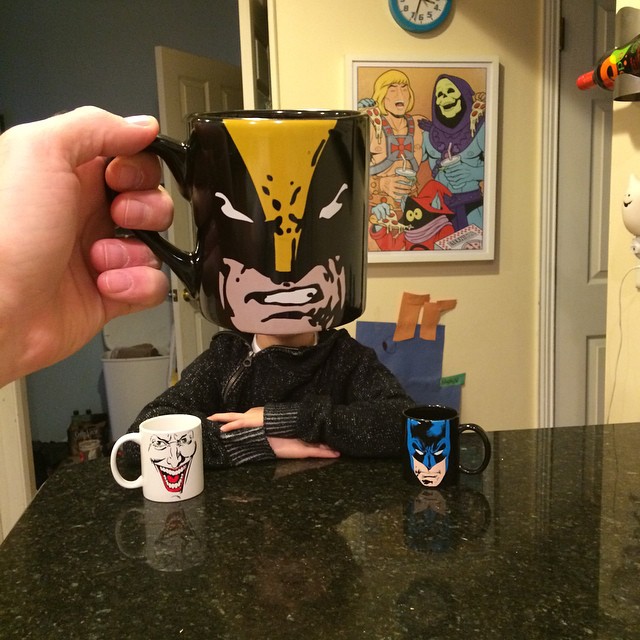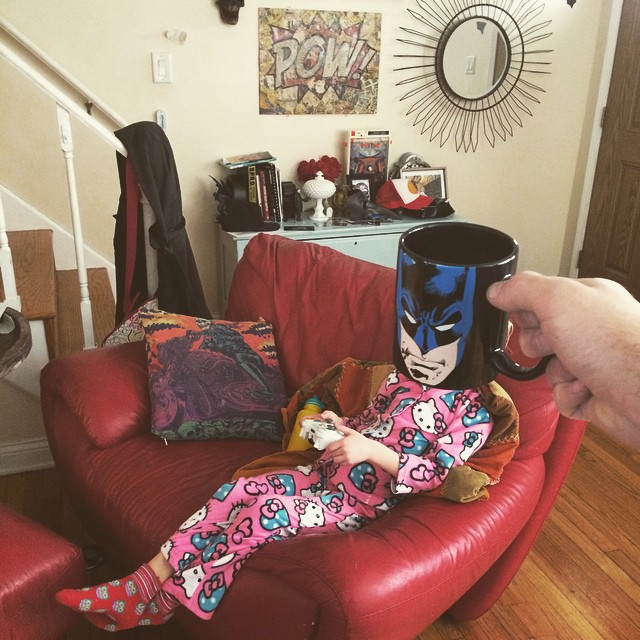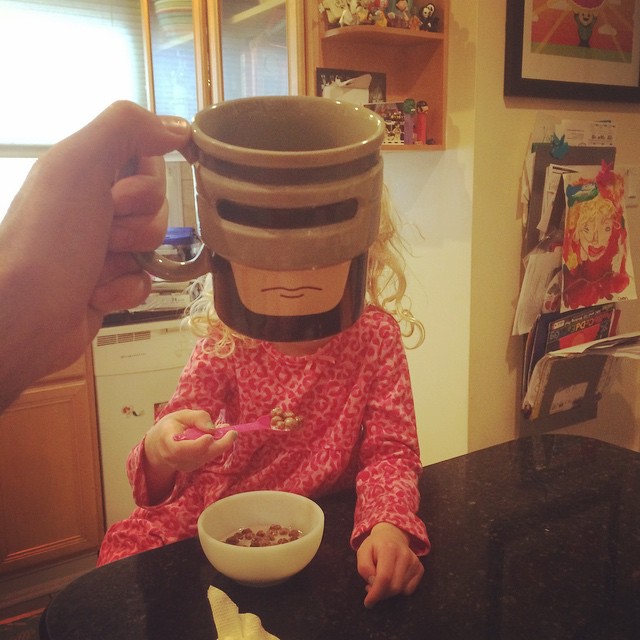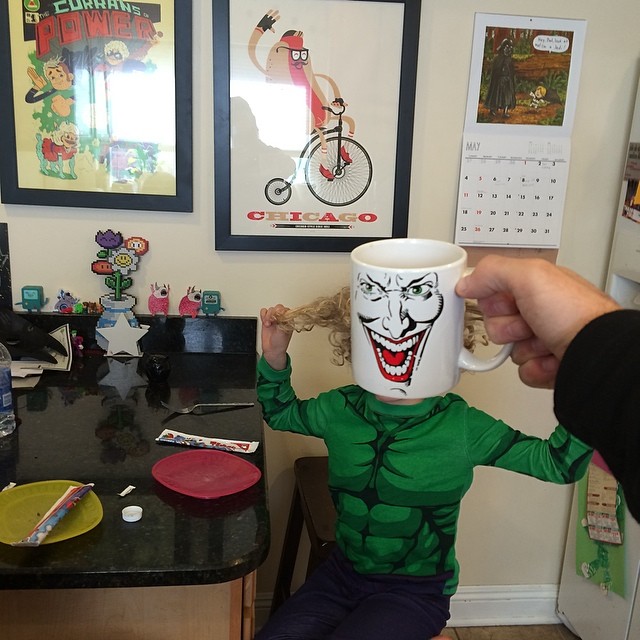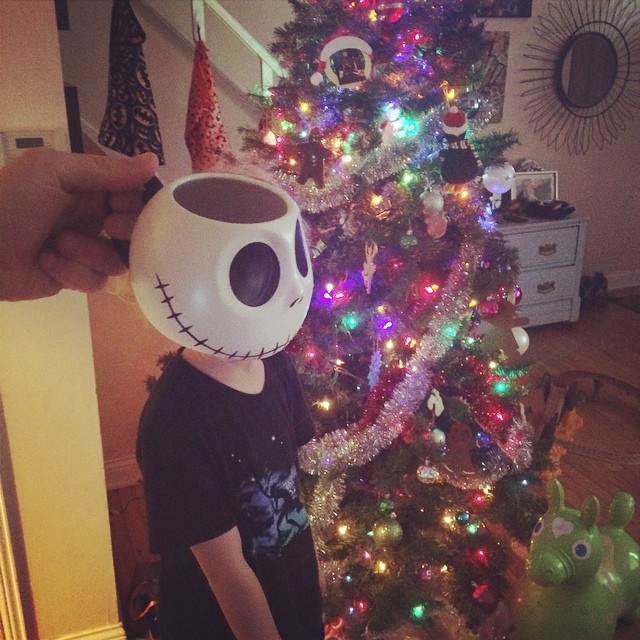 He took to Instagram more recently with some Avengers goodness.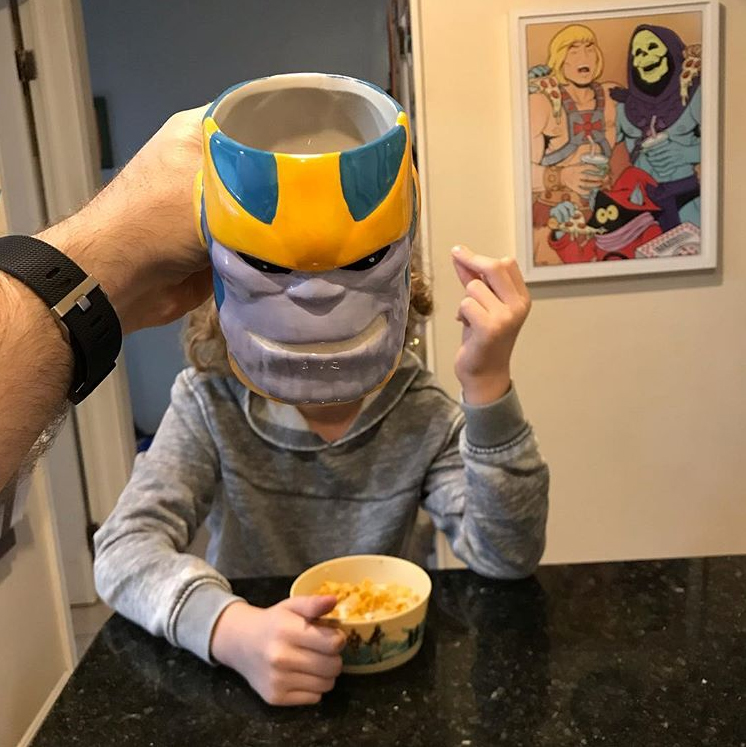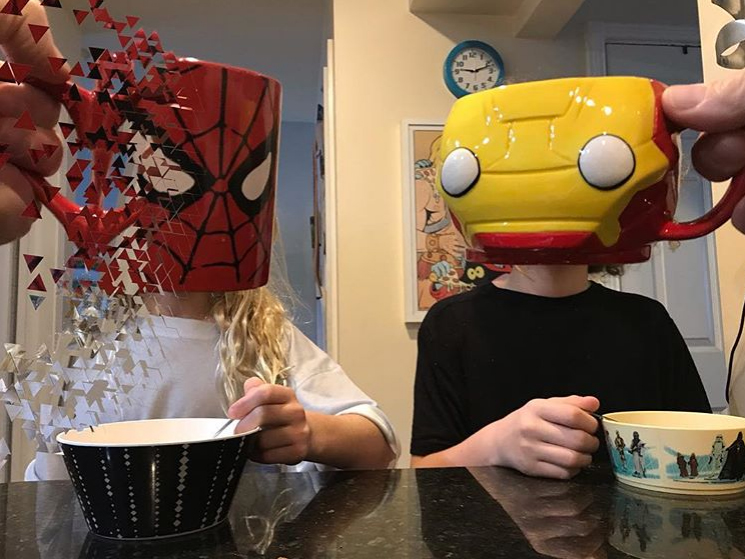 As the series has grown in popularity, others have begun making their own #breakfastmugshots, too!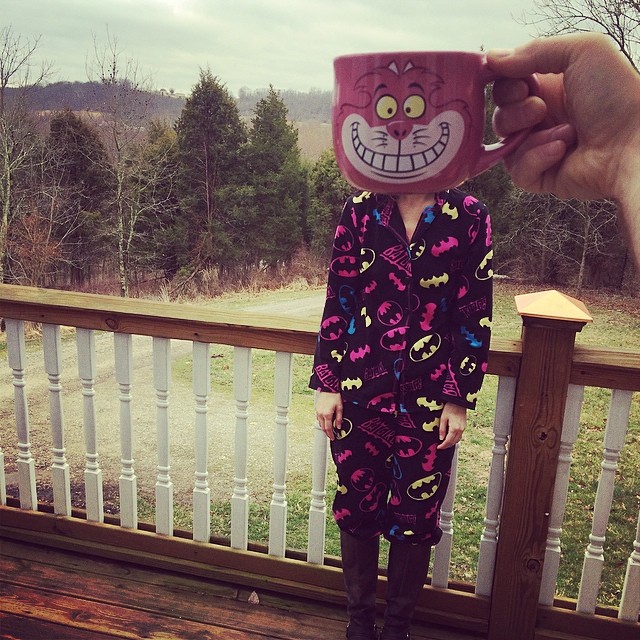 Check out Curran's Instagram for more of his awesome #breakfastmugshots or add your own to the list by using the hashtag yourself!