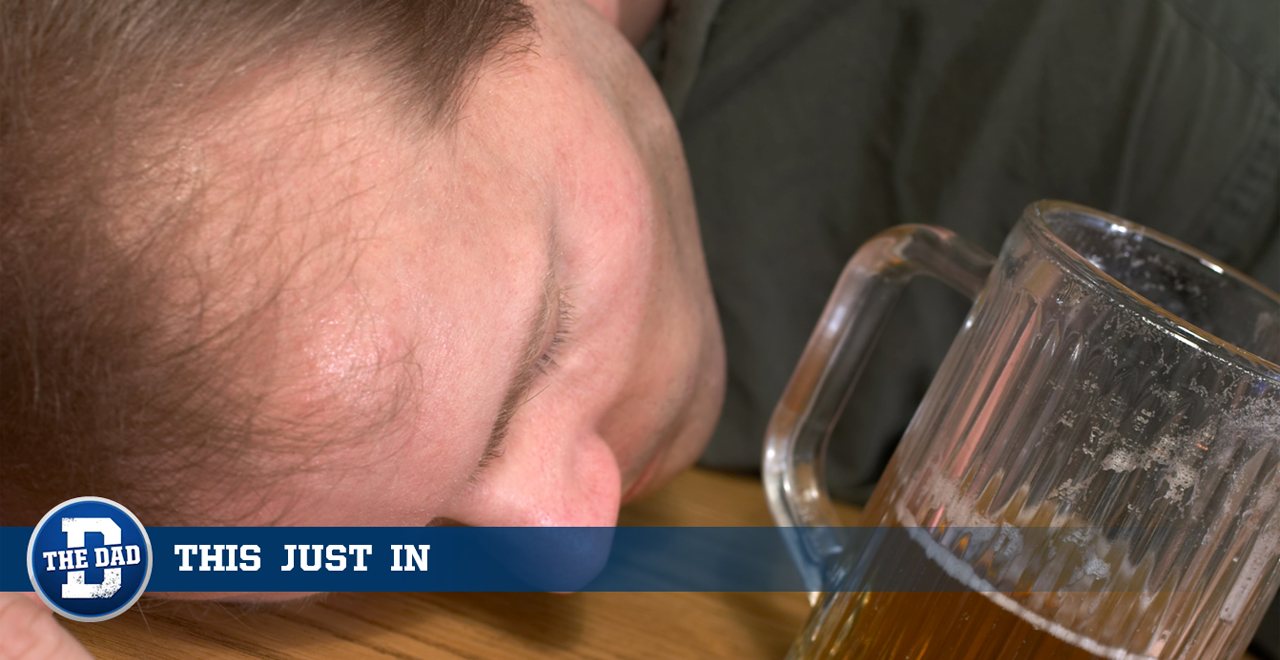 Credit: Getty/tacojim
ST. LOUIS, MO – While often the last man standing during his friend group's annual St. Patrick's Day pub crawl, local father Mitchell Rice showed just how much his alcohol tolerance has taken a hit during quarantine, as he passed out just half a beer into this year's virtual Zoom pub crawl.
"Is he snoring? Put him in a breakout room," muttered Mitchell's friend Hugh, who had organized the virtual event at Mitchell's insistence that they had to keep the tradition alive. Unfortunately, Mitchell was the binding force of the friend group, leaving the rest no choice but to make awkward small talk until he hopefully woke up ready to drink some more.
While Mitchell is understandably exhausted having been confined to his home with two young children for the last year of quarantine, even the world's biggest lightweight would tell you that half a beer is nothing. Mitchell passing out so early is especially frustrating when you consider that Hugh had gone through the trouble of rounding up a dozen beers from several local breweries that were now sitting on the counter in Mitchell's kitchen next to an untouched plate of corned beef.
"May the luck of the Irish be with you!" shouted Mitchell as he briefly awoke from his slumber, only to take a big swig of the now warm IPA he had been clutching for the last thirty minutes before slamming his head back down on the desk and passing out yet again.
While nobody expected Mitchell to fall asleep so early, there were still elements of this annual tradition that were successfully kept alive. Irish ballads were sung, a virtual toast was conducted using green-dyed beer, and for the twelfth straight year in a row, an extremely drunken Mitchell soiled his pants.
Despite being completely plausible to parents, THIS JUST IN is satire and intended for entertainment purposes only. For more stories like this one click here.