Dad Wearing New Balances Specifically for Turkey Carving Exudes Confidence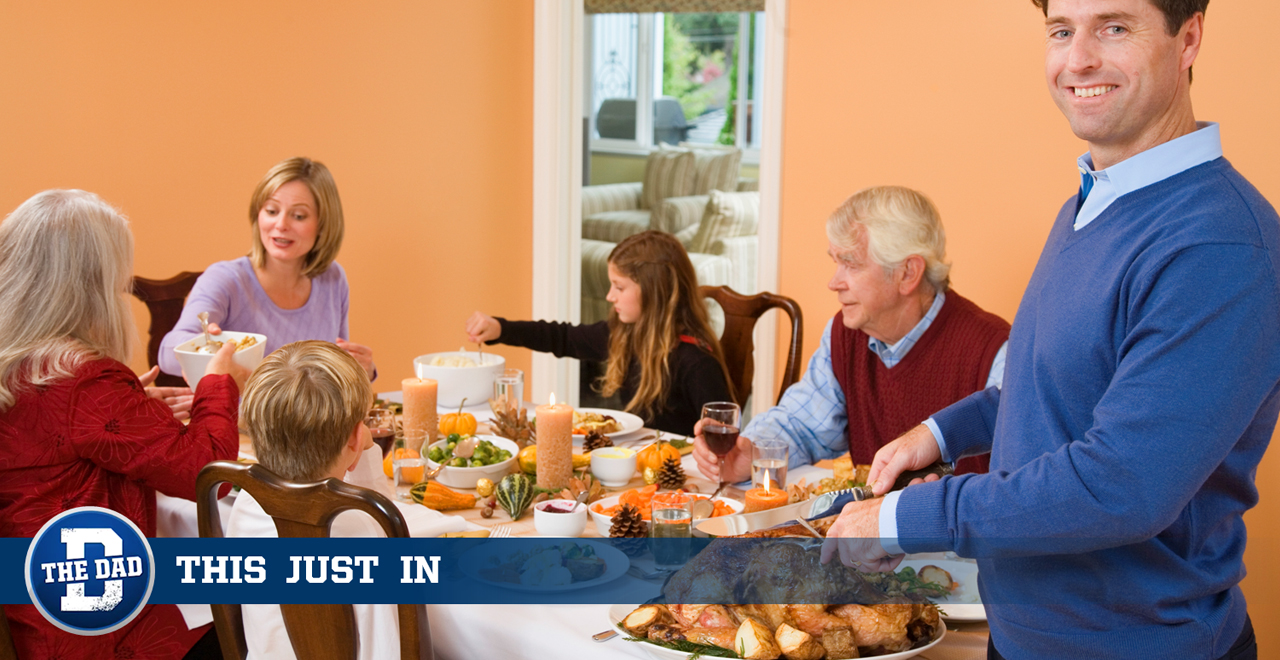 TERRE HAUTE, IN – Informing every guest within earshot that Thanksgiving dinner couldn't begin quite yet, local father Henry Steinberg showed just how overprepared he was for the occasion by going into his closet and adorning a pair of New Balances that he had specifically set aside for turkey carving—shoes that many would consider an unnecessary addition to his already extensive collection of dad sneakers.
"I've got my mowing shoes, my running shoes, and my turkey carving shoes," said Henry, ignoring the fact that while the first two purposes are justified, designating a pair explicitly for turkey carving suggests that Henry may have an obsession with purchasing New Balance sneakers even when he doesn't really need them.
As Henry searched through his closet for the sneakers in question, he found it difficult to find them, as other hyper-specific pairs of New Balances had piled up on top since last Thanksgiving. Amongst them were Henry's Hanukkah menorah lighting shoes, his New Year's countdown sneakers, and a pair that he wears for 60 seconds in celebration of his exact birth minute every April.
"Now we can begin!" shouted an overjoyed Henry upon looping the final shoelace knot, blissfully unaware that his family had got tired of waiting to eat and had already pulled a drumstick and some skin off the bird which they then scarfed down.
After successfully carving the turkey, Henry informed his family that he would be back in just a moment, after which he returned to his closet and swapped his shoes out for another pair of New Balances that he wears exclusively on Thursdays.
Despite being completely plausible to parents, THIS JUST IN is satire and intended for entertainment purposes only. For more stories like this one click here.