Dad Remembers It's Drew Bledsoe's Birthday, Unaware It's Valentine's Day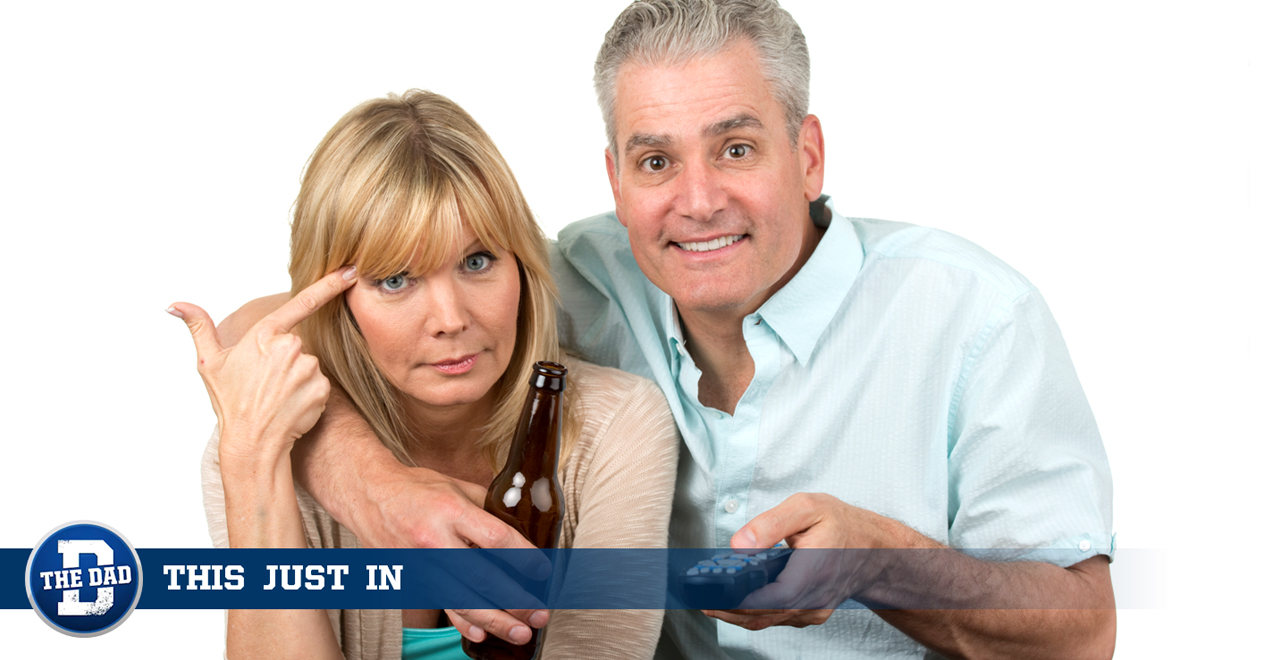 MANHASSET, NY – One of the absolute biggest football fans you'll ever meet, local father Harry Weston knows by heart that February 14th is NFL legend Drew Bledsoe's birthday, though much to the chagrin of his wife Harry has absolutely no clue that it's also Valentine's Day.
"Honey, you know what day today is, right?" asked Harry to his wife Ellen, who for a split-second thought Harry had finally remembered to buy her chocolates or roses. However, her excitement quickly deflated upon realizing that the wrapped gift box Harry was holding actually contained a new Drew Bledsoe jersey that he had bought for himself.
As the couple sat on the couch together, Harry watching old Patriots games and Ellen scrolling through Instagram looking at how other couples were celebrating Valentine's Day, Harry admitted to his wife that he knew today was special for another reason—that reason being that it was also ex-Bills quarterback Jim Kelly's birthday.
"I love you so much," said Harry in a heartwarming gesture on an otherwise disappointing day for Ellen, though there's no doubt she would be upset if she found out that Harry was actually talking to the Drew Bledsoe bobblehead he kept on a nearby bookshelf.
Around 6pm Ellen finally got fed up waiting and asked Harry if he wanted to go out for dinner, to which he replied that he'd be happy to as soon as he got done watching this Drew Bledsoe highlight video for the fourth time.
Despite being completely plausible to parents, THIS JUST IN is satire and intended for entertainment purposes only. For more stories like this one click here.