Dad With 9 Identical Pairs of Cargo Shorts Can't Find Favorite Pair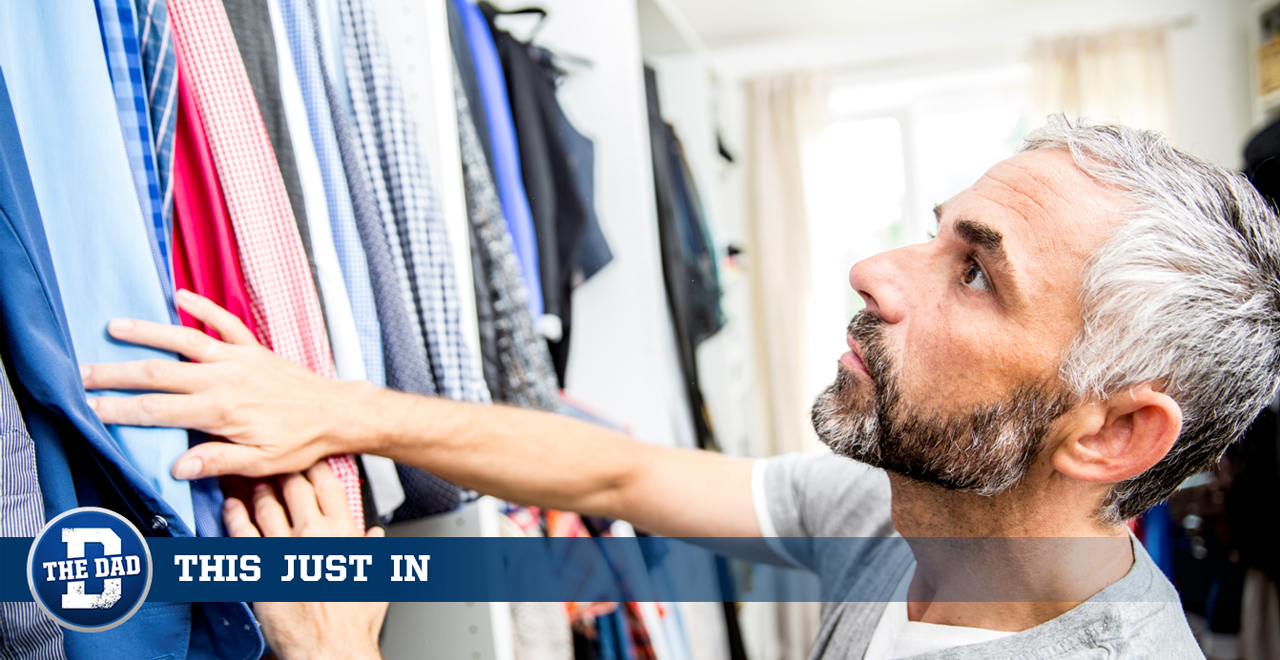 JERSEY CITY, NJ – Running around the house in a panic wondering what could've possibly happened to them, 45-year-old Michael Taylor was found frantically searching for his favorite pair of cargo shorts, even though there were eight more identical pairs currently sitting his dresser drawer.
"These are my lucky grilling shorts," stated Michael to his wife, knowing that they were hosting a backyard BBQ in just an hour's time and that if he wasn't wearing his favorite shorts then it probably wasn't worth hosting a dinner party at all.
As Michael checked each additional pair for the tiny grease stain on the left thigh that designated his favorite shorts from the rest, he claimed that none of them were good enough, when in reality there was no discernible physical difference in the fabric whatsoever.
"Those are my mowing shorts! I can't wear those!" yelped Michael who was now on the verge of tears, and who had spent years crafting unique purposes for each pair of plaid shorts.
Unfortunately, as Michael continued to freak out about where his shorts could have possibly gone, he failed to realize that he had put them on earlier that day and had been wearing them this whole time. If only he were to stop and take a breath then this whole issue could have been avoided.
This Just In…is The Dad Faking News. Despite being completely plausible to parents, it's satire and intended for entertainment purposes only. For more stories like this one click here.