Dad Wonders if He Can Hire Bomb Squad Robot to Change Son's Diaper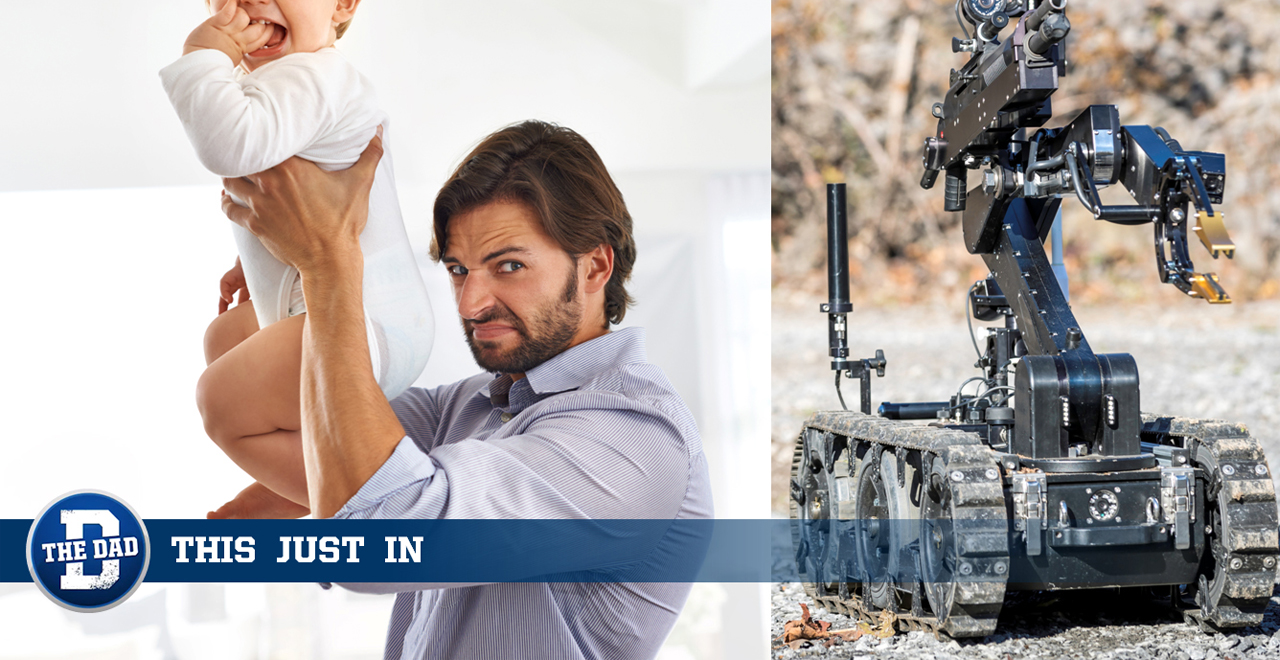 TULSA, OK – Having just seen a local news report about a bomb that was successfully defused by a remote-control robot, local dad Evan McCann pondered if that same technology could be applied to changing diapers, adding that bomb defusing and diaper changing possess many of the same risks.
"Much like you want to avoid getting hit with shrapnel, you also need to be careful not to get covered in poop," claimed Evan, who was immediately hung up on by his local police precinct as they informed him that the bomb squad was far too busy to help change his infant's poop filled diapers three times a day.
"Bombs are ultra-rare, but dirty diapers are everywhere. It just seems like a waste of taxpayer money for that robot to sit there gathering dust while dads everywhere are holding their noses and gagging," complained Evan to his disinterested wife, who performed the bulk of the diaper changing anyway thus making Evan's interest in this robot all the more curious since diaper duty rarely affected him.
As Evan scoured the internet for available robotic alternatives, he briefly considered purchasing a drone since it was capable of doing double duty; not only could a drone potentially help change diapers, but with a steady enough hand, it could perform their son's circumcision as well.
This Just In…is The Dad Faking News. Despite being completely plausible to parents, it's satire and intended for entertainment purposes only. For more stories like this one click here.