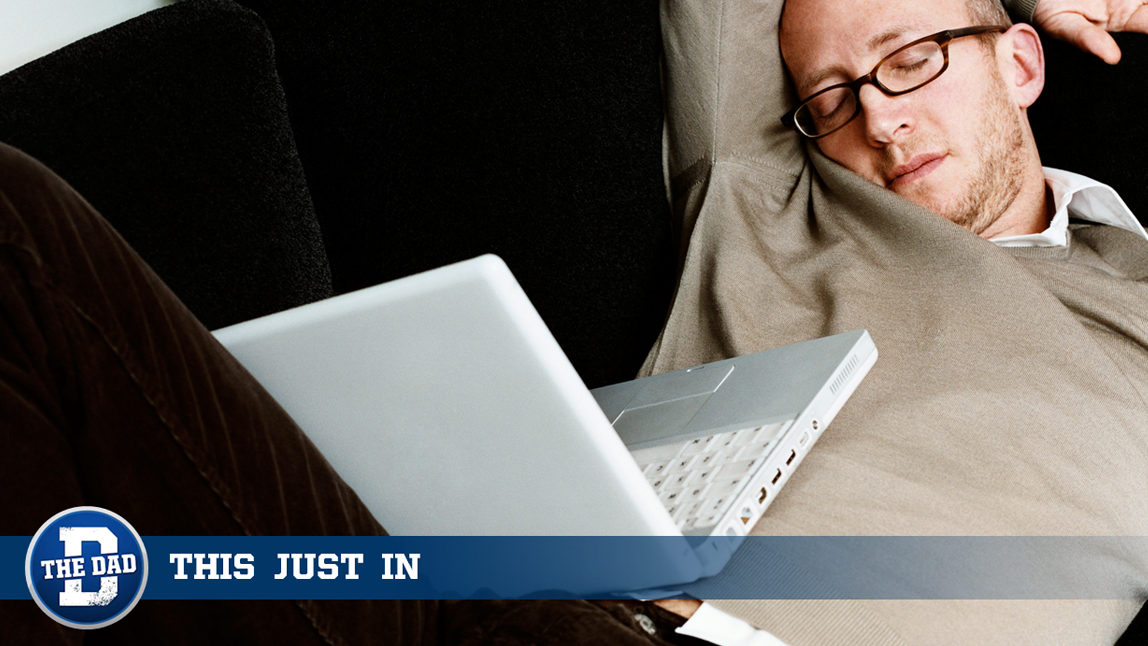 Credit: Getty/Dylan Ellis
CHULA VISTA, CA – While the Christiansen family was unable to gather in person this year for Thanksgiving due to the pandemic, 41-year-old Jason Christiansen, a father of two, wasn't about to let that stand in the way of tradition, as he set up a Zoom call so that the entire family could watch him take a post-dinner nap.
"It just wouldn't be Thanksgiving without Uncle Jason passing out on the couch," said Jason's niece Debbie, who along with the rest of the family played some virtual boardgames over Zoom while the audio from Jason's snores intermittently cut in and out of the call.
While there was a brief moment where the entire Zoom call paused to see if Jason was waking up, it proved that he was just switching positions from one where the laptop camera showed an unflattering angle of his double chin to an even less flattering angle revealing his belly peeking out from beneath his shirt.
"It's been a strange year, but it felt refreshingly normal to watch my brother fall asleep after consuming his weight in mashed potatoes," said Jason's brother Henry, who was grateful that Jason had upgraded to a premium Zoom account so that the family didn't miss a single second of him napping.
As the entire family said their goodbyes and signed off the Zoom call around 10pm, it wasn't until 3am that Jason finally woke up from his lengthy Turkey-induced nap and finally shut his laptop screen before immediately going to bed so he could sleep off the rest of the meal.
Despite being completely plausible to parents, THIS JUST IN is satire and intended for entertainment purposes only. For more stories like this one click here.