SIGN UP NOW FOR THE DAD GAMING LEAGUE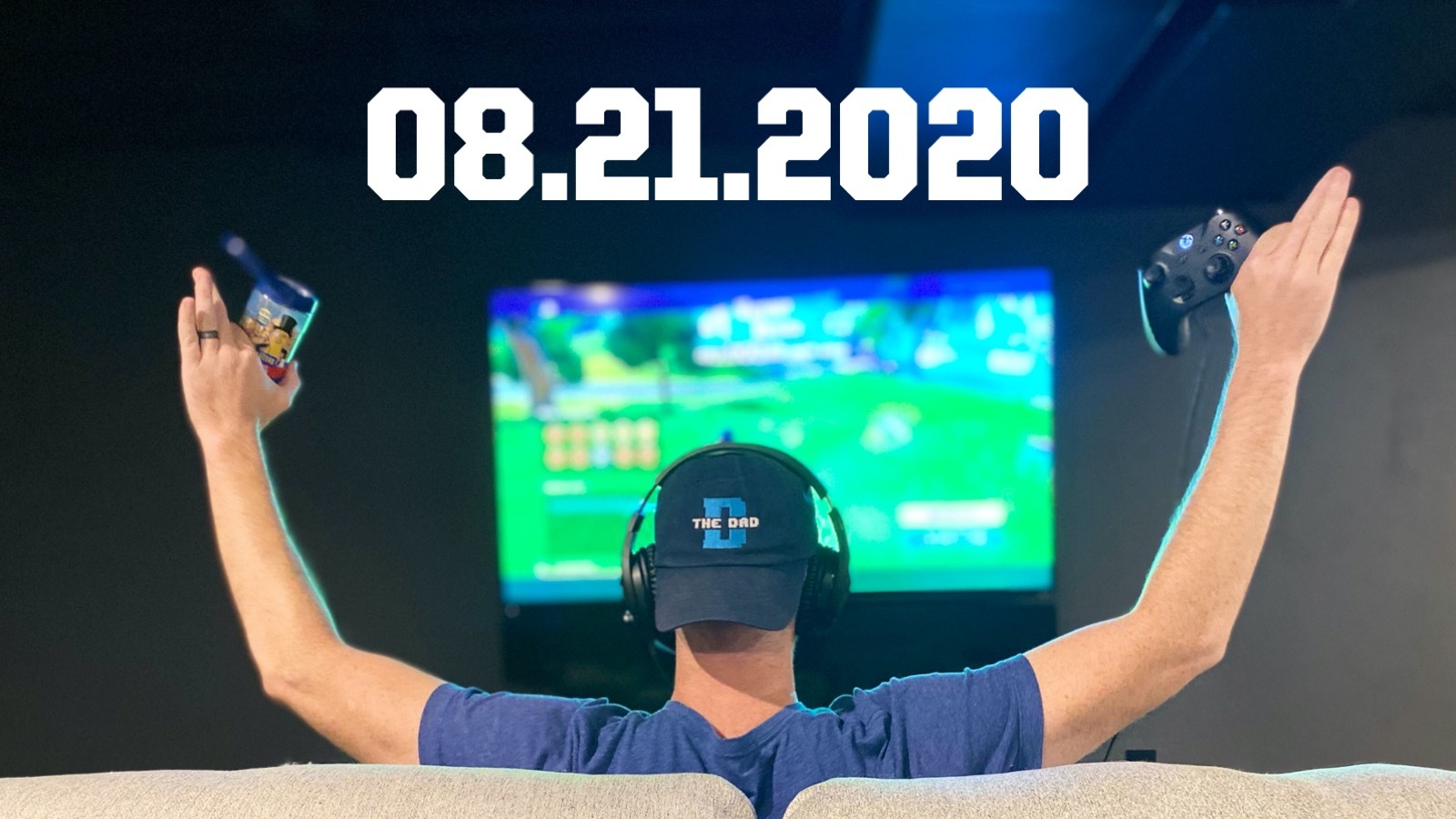 Our days are filled with housework, work-work, and keeping one or more small humans happy and alive. We wouldn't trade it for the world, but sometimes dads need a break.
This year, The Dad is teaming up with Planters to bring you the first-ever The Dad Gaming League–a season of big games, delicious snacks, and comfortably moderate stakes! Each month we'll host a tournament of a fan-favorite game, hosted and live-streamed by The Dad. Sign up today!
MONEY, SWAG, AND SNACKS (OH MY)
We have over $5000 in prizes, but giveaways aren't only for sweaty try-hards. We're parents. We just want everyone to try their best and have a good time. We'll randomly give away cash, cool swag, and Planters snacks to people who sign up, not just the elite gamers. Get eliminated first in a particularly embarrassing fashion? You get a prize! 
Most exciting of all? We've teamed up with Planters to create the first-ever official The Dad Gaming esports jersey. All Event winners will get these bad boys. And we're giving them to 25 random people just for signing up!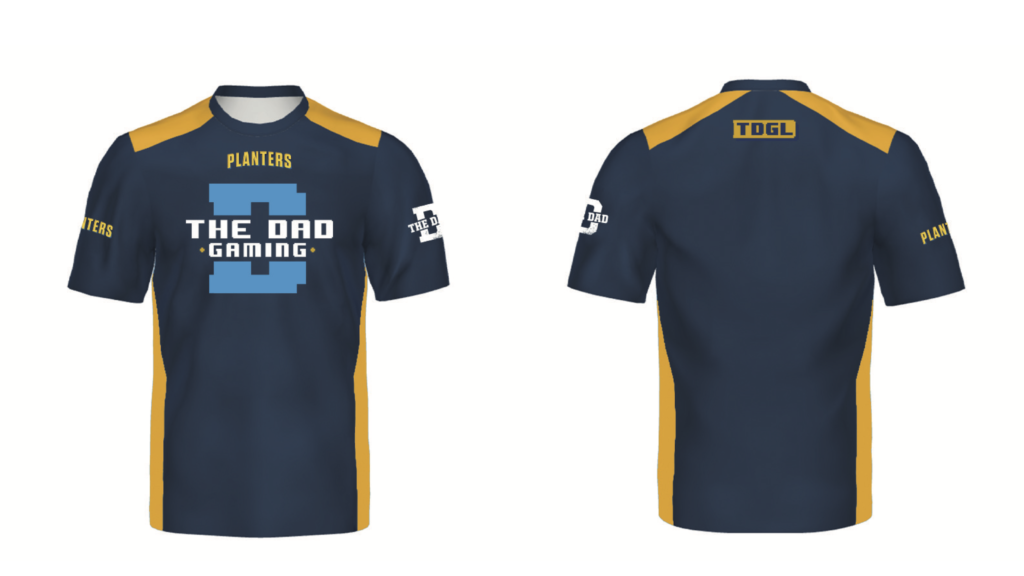 Gaming and snacks go together like that video game plumber who dresses in red and his brother who dresses in green. So we'll be dropping tons of epic Planters snack loot boxes. And while gaming, we'll be throwin' back some Planters Pop-and-Pours, designed with gamers in mind. These aerodynamic containers let you snag a delicious mouthful of Planters snacks while keeping your hands and controller free from salt and oil!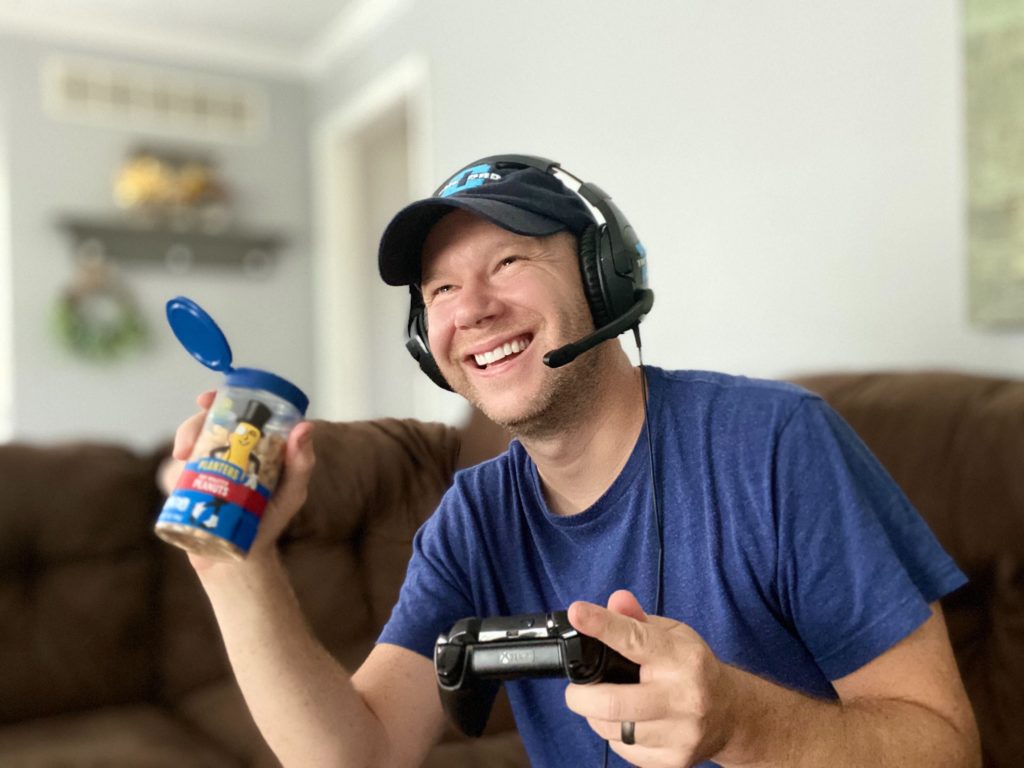 (Rules and restrictions apply. See for details.)
HOW TO PLAY
You can play in as many of the events as you want. After signing up, each month we'll send you specifics for how to join each event.
SCHEDULE 
August 21 – Fortnite

September 18 – Mario Kart

October 9 – Rocket League

November 13 – Apex Legends

December 11 – Super Smash Bros

Week of December 28 – TBD Bonus Holiday Tournament
BOOTCAMP
Interested in gaming, but worried about lookin' like some sorta noob? Fear not! We've got you covered. Each month we'll release a The Dad Gaming Bootcamp article outlining strategies and need-to-know terms relevant to each game, so you'll have plenty of time to get up to speed. The Dad Gaming League is designed to level-up all dads together!
Nothing is better than sharing the controller, and some awesome snacks with the kids. 
So pull up a gaming chair, dim the lights, pop some Planters Honey Roasted Peanuts – maybe some Cheez Balls for your little squadmate, and get ready to game!
SQUAD UP
Fill out the form and join the squad! 
You can also join us to hang out and talk gaming, parenting, and gaming while parenting in our Facebook group. Or follow us for gaming content on Facebook, Instagram, Twitter, or Twitch.
Pick up the sticks, grab a Pop and Pour, and we'll see you out there.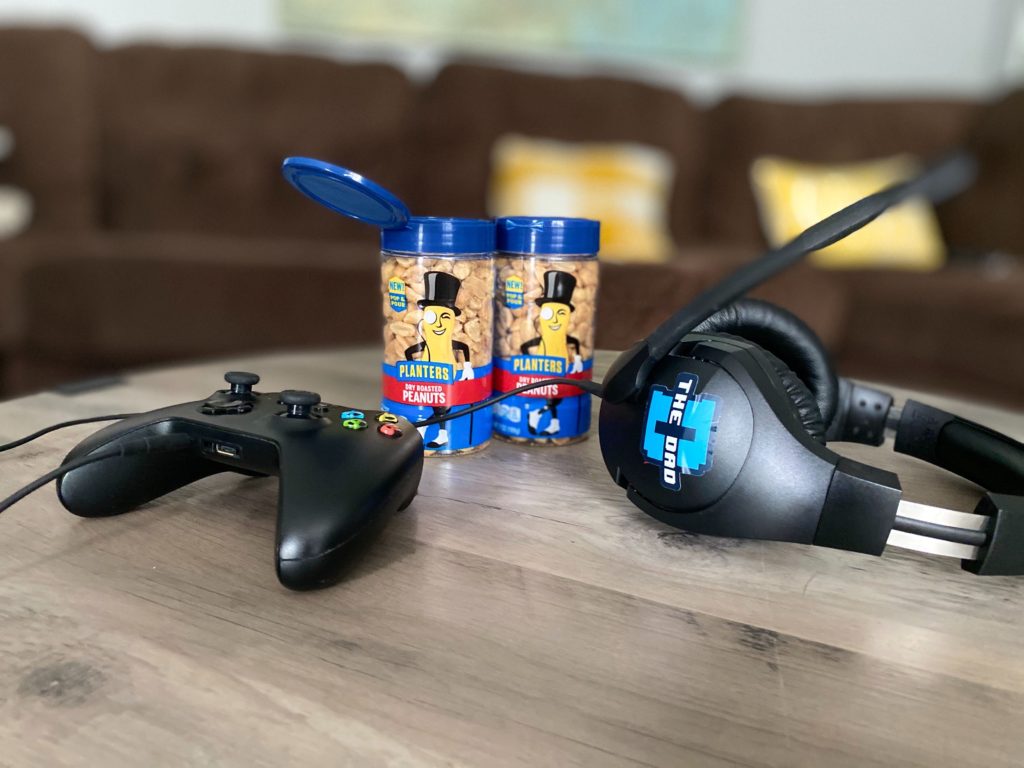 This article and The Dad Gaming League are sponsored by Planters. Enjoy delicious snacks without gunking up your controller with Planters Pop and Pour!