Dads and Daughters Are Doing "The Git Up" Challenge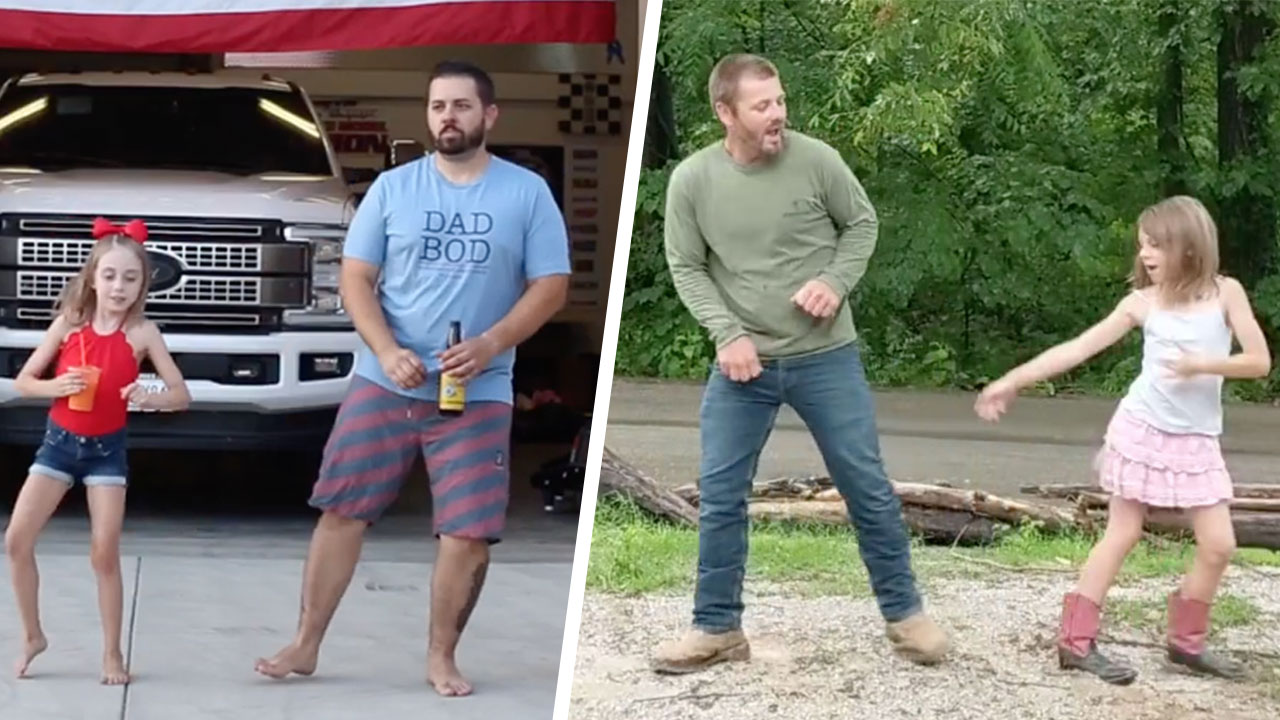 Every few years, a new dance craze has adults and wedding attendees everywhere trying to keep up. While the days of the Macarena have become as faded as your favorite band t-shirt, a new craze has been sweeping across the web.
Move on over, electric slide, because this bad boy is going to need some elbow room. It's time for "The Git Up" to claim its rightful spot as the new dance craze celebrated by young and old. Artist Blanco Brown's catchy new track has inspired a flood of videos from both amateurs and professionals alike, but it's the daddy/daughter mashups that have us grinning. 
Perhaps it's the "grab your sweetheart" line that makes these videos truly shine, but something about seeing dads drop their guard to have a little fun with their daughters will always be a formula for viral success.
I could go on, but maybe just watching a few will make the case.
I mean, come on. Now obviously those two have the skills to pay the bills, but it's some of the dorkier versions that truly show how far your average dad will go to make their daughter smile.
Now you're warming up to it, eh? Good. Let's keep 'em rollin'.
Now let me just break you off with a little piece of the Capri-Sun Remix:
Ok, ok. I'll stop. You've seen enough. You totally get my point and dropping even just one more of these cutely choreographed videos would be too much. I completely understand. Let me just say one last thing…
While knowing the Cha-Cha Slide used to be enough, we recommend learning these steps just in case you get caught at a wedding or some other function where being the only one sitting out will make you stand out like a sore thumb.