Raindrops on roses and whiskers on kittens are great and all but there's a serious lack of "Smoke-breathing Godzilla-shaped Christmas trees" on Maria's favorite things list.
Now, before you question my judgment, take a look at Steven Newland's Christmas creation for yourself. Last year, the New Zealand floatplane pilot (and new dad) strayed a bit from your typical Douglas fir and spruce trees in favor of the less-traditional kaiju variety.
"I got the idea from my 4-year-old nephew who loves dinosaurs," Steven told Bored Panda. "I thought I could do a dinosaur tree, but why stop there? If it could also breathe smoke, it would make it amazing!"
This gnarly Treezilla was made using only a handful of easy-to-find items: Ten meters of chicken wire, a weedmat, plastic teeth, paper claws, Christmas lights, and four different fir trees. Of course, the remote-controlled fog machine he installed in the head was the proverbial cherry on top.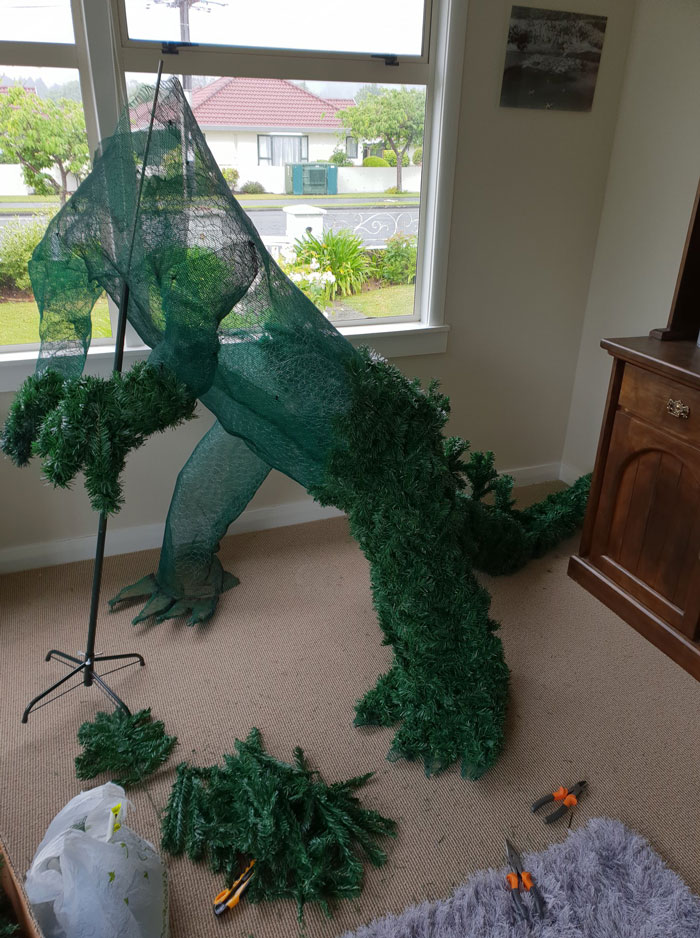 Standing nearly six-feet-tall, the plant monster isn't quite on par with the actual Godzilla, but he easily towers over any bewildered child.
Plus, this one is way more festive with his adorable Santa hat and Christmas light-covered body.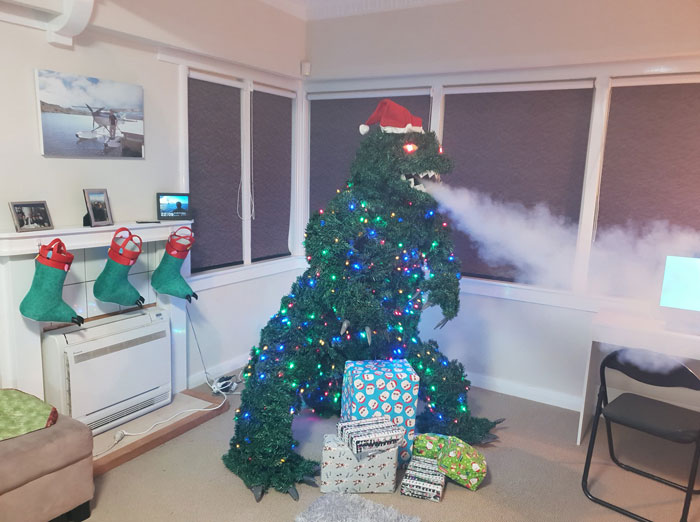 After it spent about a year in storage, Steven decided to auction the beast off on TradeMe for 415 New Zealand dollars (roughly $274 USD) and donated everything above his initial $250 price point to CanTeen – an Australian children's charity that supports young people with cancer.
This isn't the first crazy Christmas tree he's created, though, and it definitely won't be the last. "This year's tree is still under wraps (excuse the pun). I can tell you that it involves 5 meters of chain, a beer crate, and I had to buy a ceiling fan…
"Also, remember all of the trees I've made in the past—I didn't have children," continues Newland. "Now that I do, I can go over the top, and I have a prop!"
Past non-traditional trees have included:
A pixilated Pac-Man Tree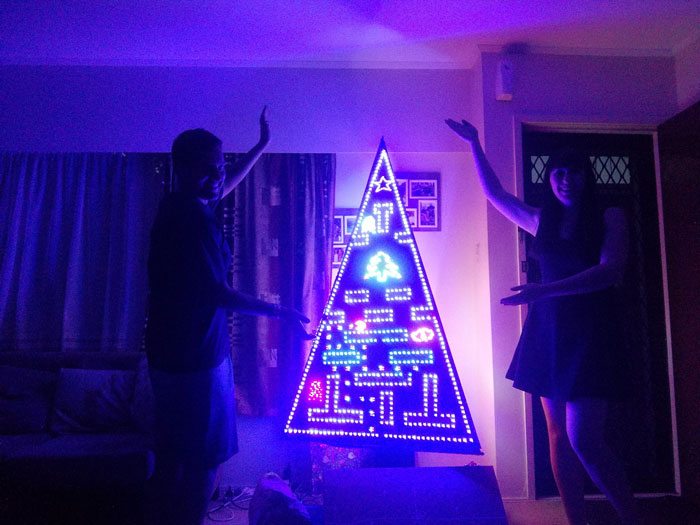 And a topsy-turvy Portal Tree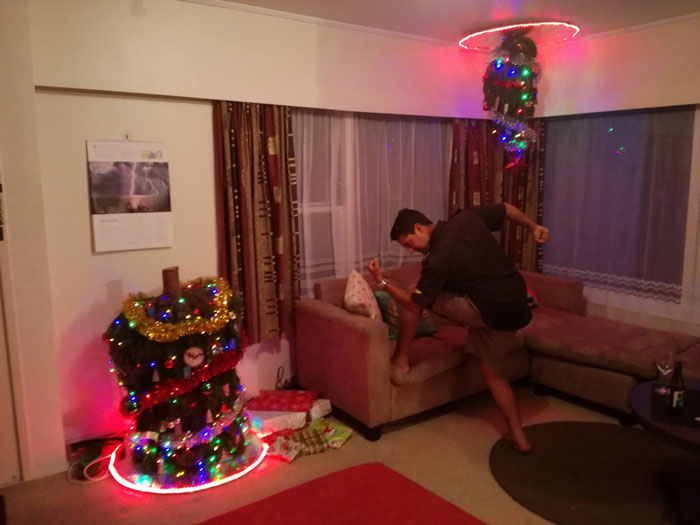 "My favorite project was the PacMan tree," Newland recounted. "Mainly because of the logistics of building it and working through the maze of all the lights. I can't remember how many, but it was in the hundreds."
Do you have a Christmas tree design that can compete with Steven's?