Dad's 'Stranger Danger' Instinct Takes an Ironic, Hilarious Turn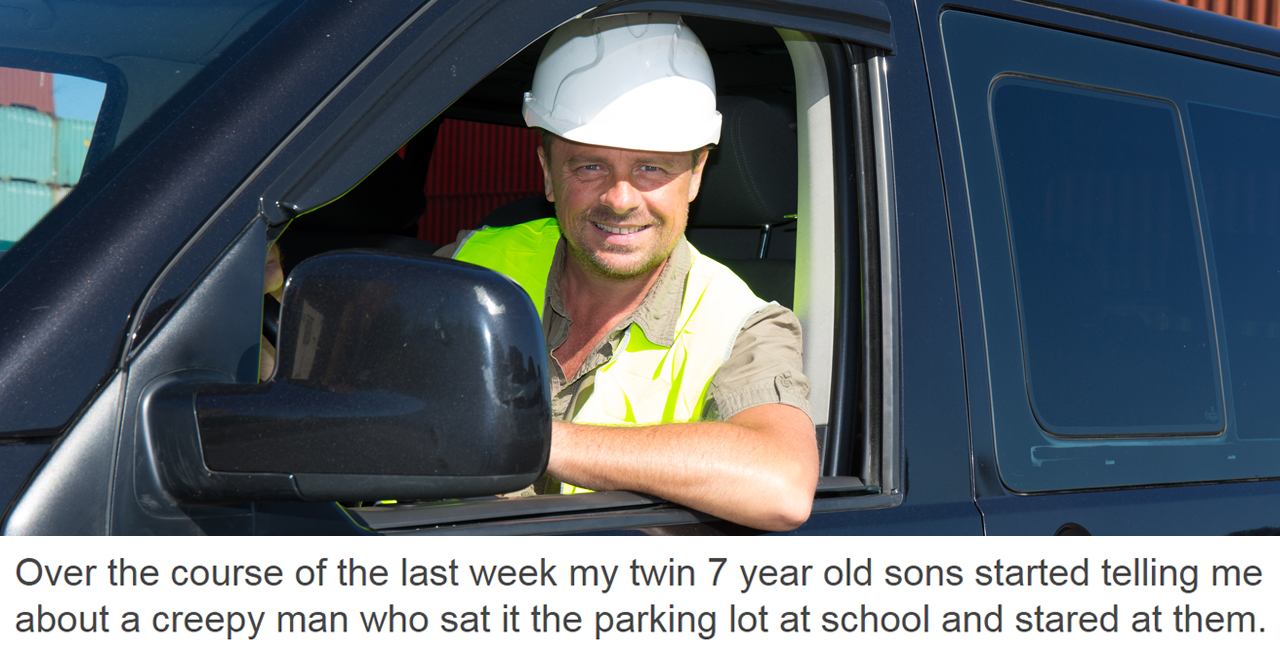 As a parent, it's important to teach your children to be aware of their surroundings, steer clear of strangers and most importantly: if you see something, say something.
These are lessons we share with our kids in an attempt to keep them safe and to make sure that would-be creepers are brought to the attention of authorities.
However, one dad recently learned an important lesson of his own: Make sure your kids recognize you.
The father shared his story on Reddit's "Today I Fucked Up" page.
His two boys noticed something at their school and as they'd be instructed to do, notified their dad about it.
"Over the course of the last week, my twin 7-year-old sons started telling me about a creepy man who sat in the parking lot at school and stared at them," he wrote. "This morning, I finally took the initiative and called the school. They assured me that the situation would be handled."
Feeling as though the school would address the leering stranger, the dad headed to work for the day.
"I've been doing electrical repairs on a facility near my sons' school, and each day I park my work van in the school parking lot to eat lunch and use the WiFi. I wave to my sons as they go from one building to the building housing the cafeteria for lunch."
Yes, you've probably figured out what the dad hadn't quite pieced together yet.
TIFU by reporting a pervert to the School my sons go to. from tifu
"If you're realizing that I'm the 'pervert' I reported, congratulations, you're officially sharper than me. I didn't realize it until 3 police cars surrounded my work van."
Due to his hardhat, sunglasses, and unfamiliar vehicle, the boys never realized it was him.
One comment on the post speaks for most of us:
"After about a 30 minute conversation with the police and the principal, they decided I was a harmless moron and decided to let me go. I was, however, asked not to park my van there for lunch anymore."
The post now has over 115k upvotes on reddit and the comments are all extremely commenty:
It sounds like everyone involved learned a very important lesson: reddit is still extremely entertaining.