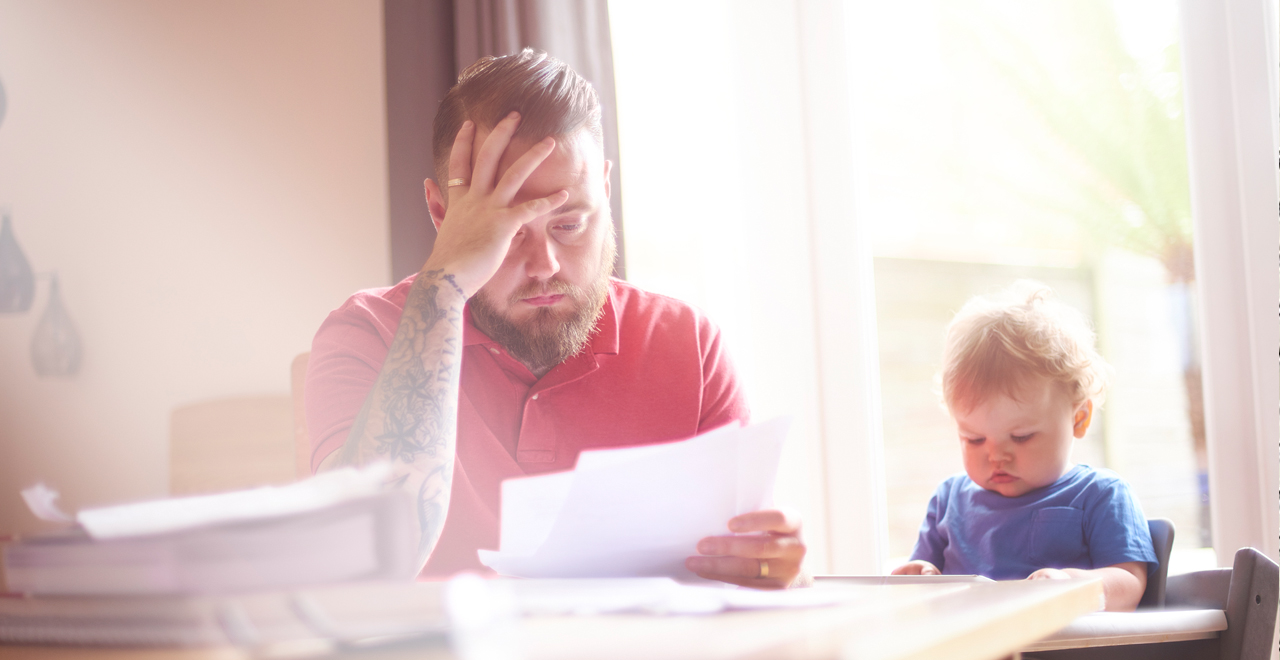 Credit: Getty/MartinPrescott
Men's mental health is an issue that is finally beginning to come out of the shadows. Sure, it's no secret that guys get depressed, however, new movements are helping men remove the stigma behind discussing it openly and seeking help.
That's good news as research has now suggested dads' moods have a significant impact on early childhood development.
The study looked at over 700 different families and their parenting-related dress levels. Researchers found that fathers who had higher levels of stress and depression tended to have toddlers whose language and cognition skills were underdeveloped. Researchers also found that both parent's mental health had a similar impact on behavior problems in toddlers, but that dad's moods during their early years could have a more long term effect in areas such as social skills later in life.
Claire Vallotton, Ph.D., a lead researcher out of Michigan State University, said in a statement that their findings contradict a long-held belief that moms are the primary emotional force driving their kid's general wellbeing.  "There's this whole idea that grew out of past research that dads really don't have direct effects on their kids, that they just kind of create the tone for the household and that moms are the ones who affect their children's development. But here we show that fathers really do have a direct effect on kids, both in the short term and long term."
When it comes to differences based on gender, the study concludes that their son's language skills were impacted more so than their daughters when it comes to dad's parenting-related stress and related depression. This was true even in families where mom's positive influence was factored into the equation.
Fellow researcher Tamesha Harewood, Ph.D., says it really all boils down to this: "You're important to your children, so you need to take care of yourself," adding "Fathers shouldn't feel like they're 'less manly' because they need help."
As dads try to take a more active role in parenting, studies such as this underline the importance of not just the amount of time we spend with our kids, but the quality of that time as well.
If you think you or a loved one may be experiencing signs of mental illness, visit www.mhascreening.org to take a free, quick and confidential screen for depression, bipolar disorder, anxiety, PTSD, and/or Alcohol or Substance Use Problems.