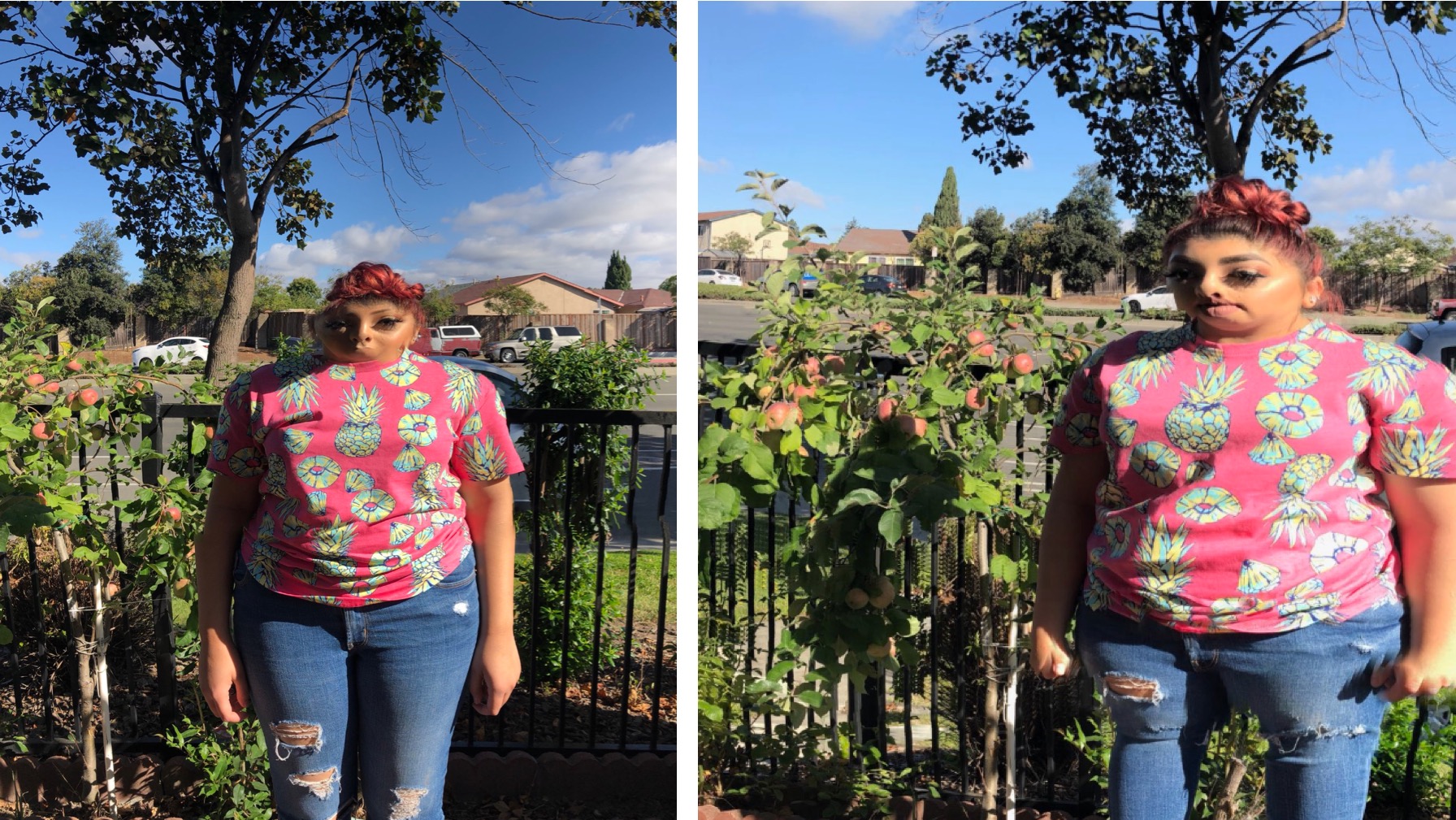 Credit: Twitter/sc_x_cs
With new phones constantly boasting advancements in camera technology, it's no wonder some people have trouble keeping up—dads in particular.
Just ask 21-year-old Twitter user Simran. She recently came to terms with the fact that her father is a bit more technologically-challenged than she realized.
Here's how Simran appears when she's directing the photo shoot:
???? pic.twitter.com/QIe4XYgFyu

— Simran (@sc_x_cs) September 6, 2018
While on vacation her dad attempted to snap a unique picture of her. He insisted on trying out his iPhone X's panoramic photo mode. As you probably expect, the photo didn't turn out quite as planned.
"My dad told me to stand by the apples because he said he discovered a new way to take pano pics vertically," Simran told Mashable. "I agreed to it and this was the result."
My dad trying to take Panoramic's of me. I'm mad asf. pic.twitter.com/qLz73jM5tk

— Simran (@sc_x_cs) September 15, 2018
"When he saw them he said 'they look great' and then I saw them and completely lost it. I mean, are you kidding me? I look like an Alien," she said.
A number of people chimed in and made fun comparisons to some pretty unflattering images.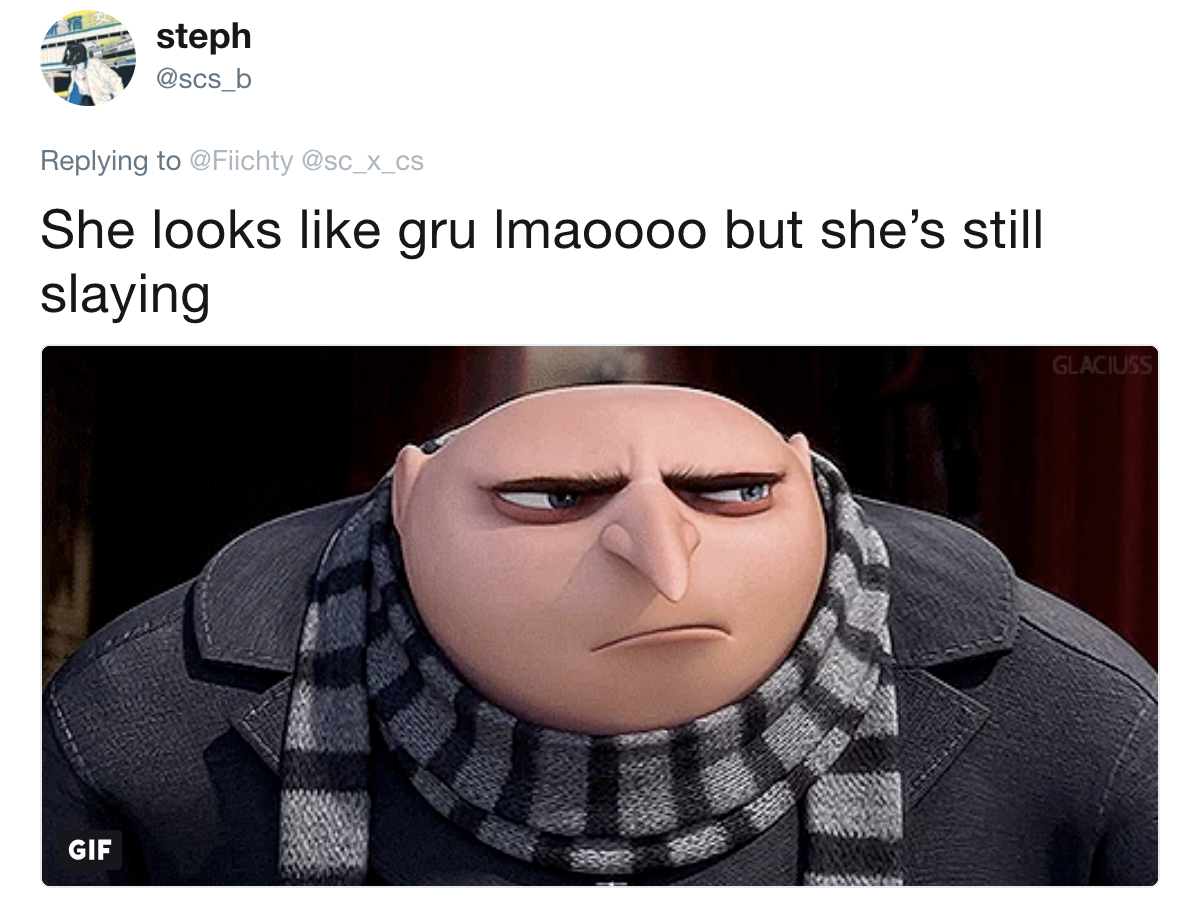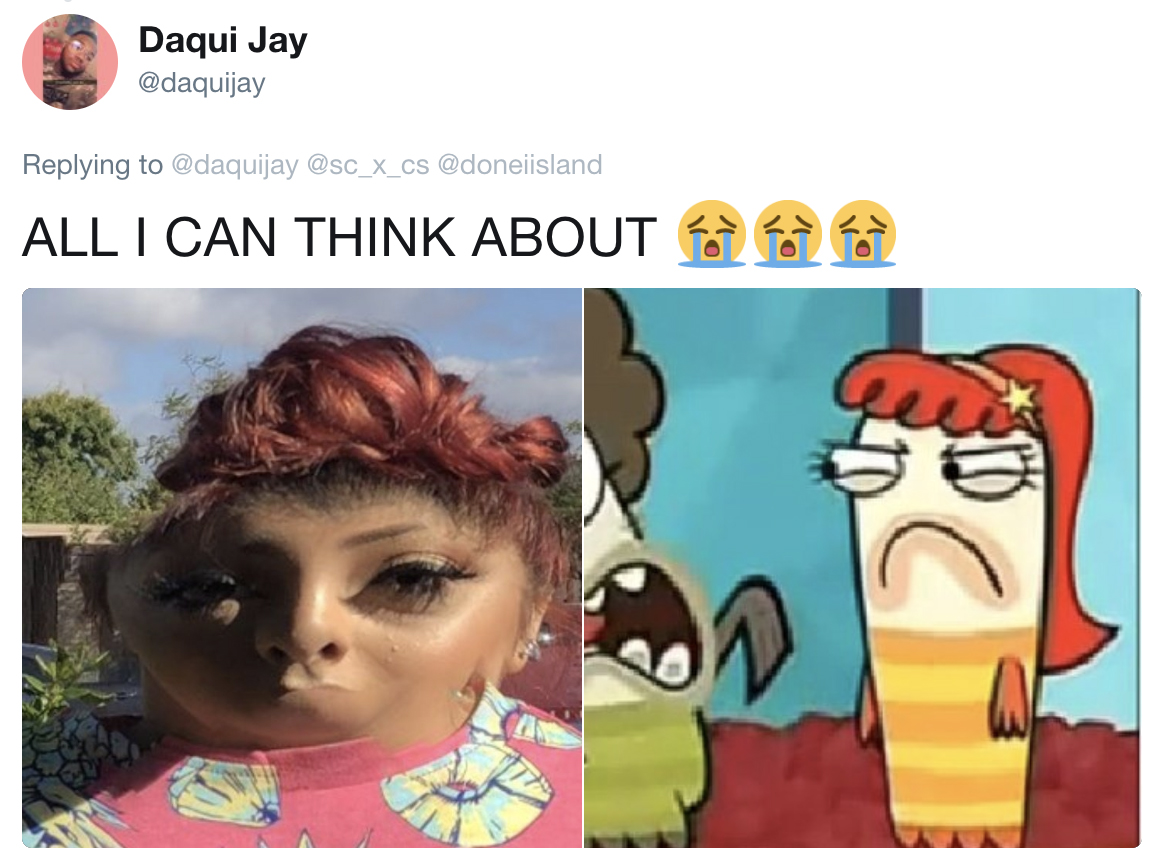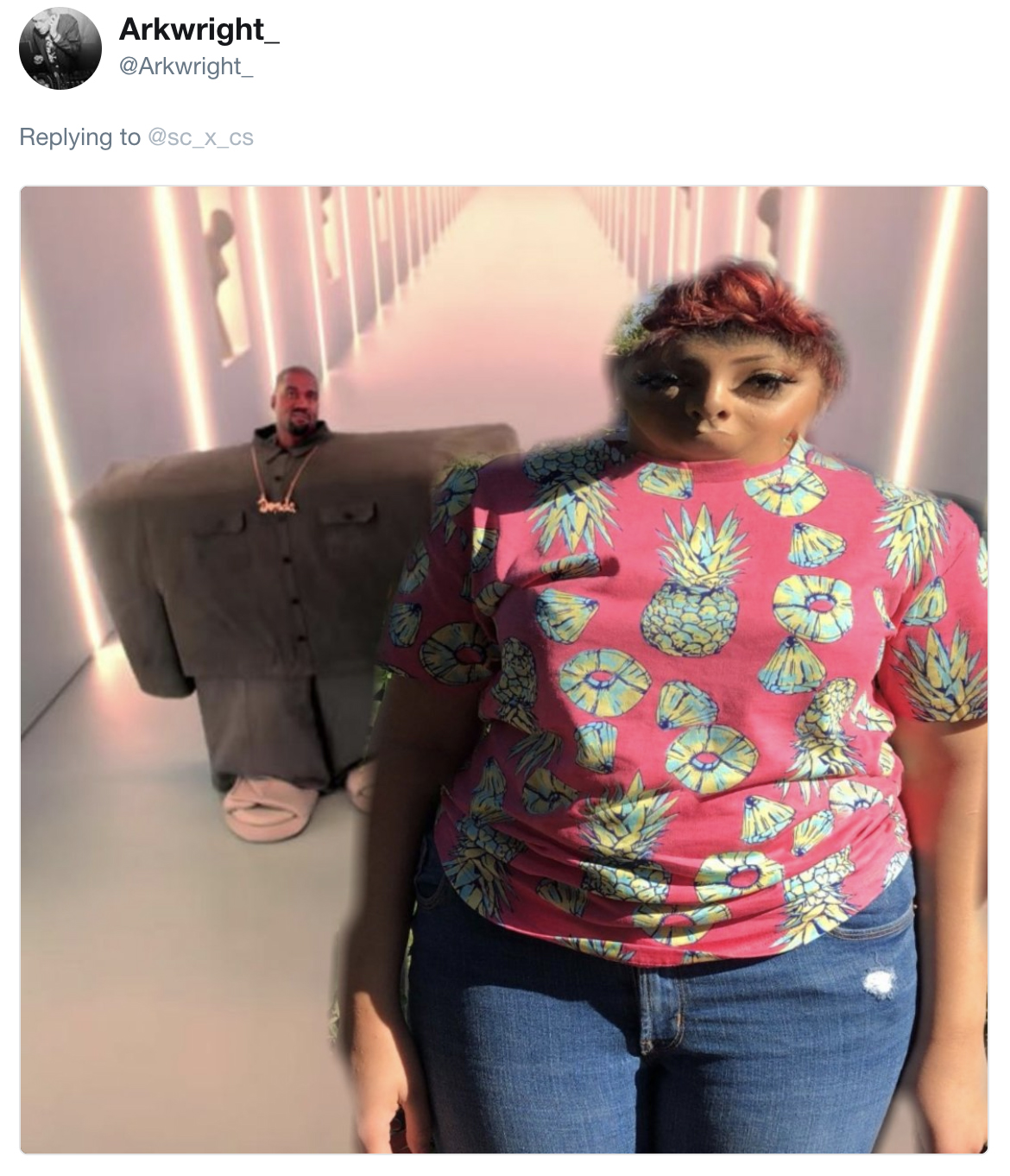 Clearly, Simran has been a good sport and we commend her dad for a bold attempt at harnessing advanced photo technology. But perhaps he should stick with the old fashioned point-and-shoot method from now on?