Dad's Post About Missing Sons While They're at College Goes Viral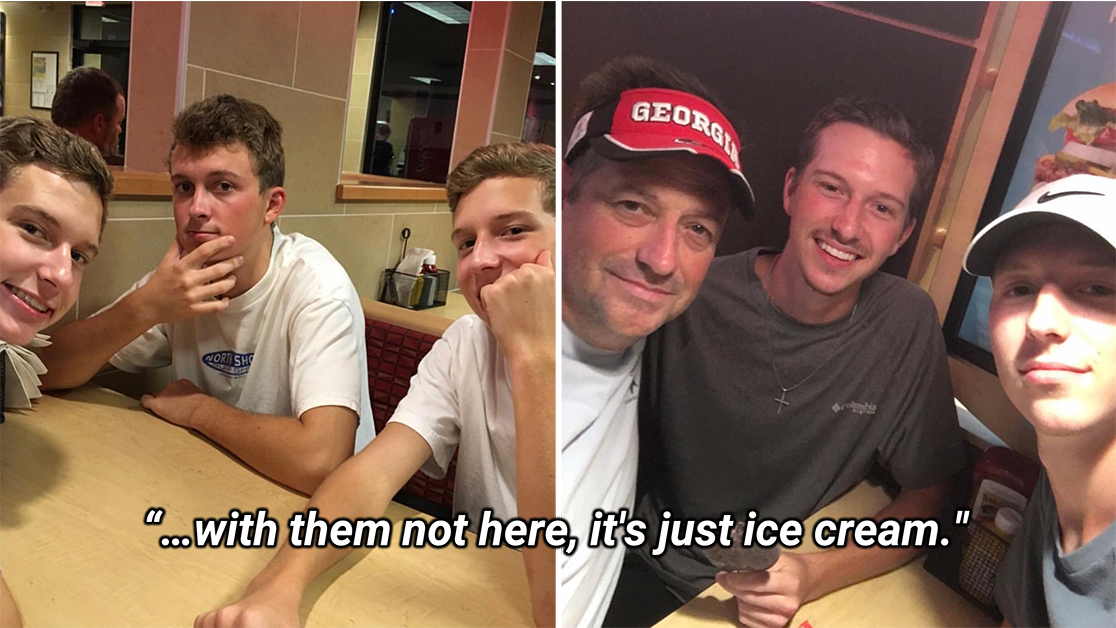 Facing that empty nest after all the kids are finally old enough to move out is about as bittersweet as it gets. Sure, you're proud of their independence and your success in raising stable human beings (for the most part) who can fend for themselves, but they're also your pride and joy and part of you wishes you could hold onto them forever.
This is the exact experience Bud Barber is going through as he sees his three sons off to college one by one.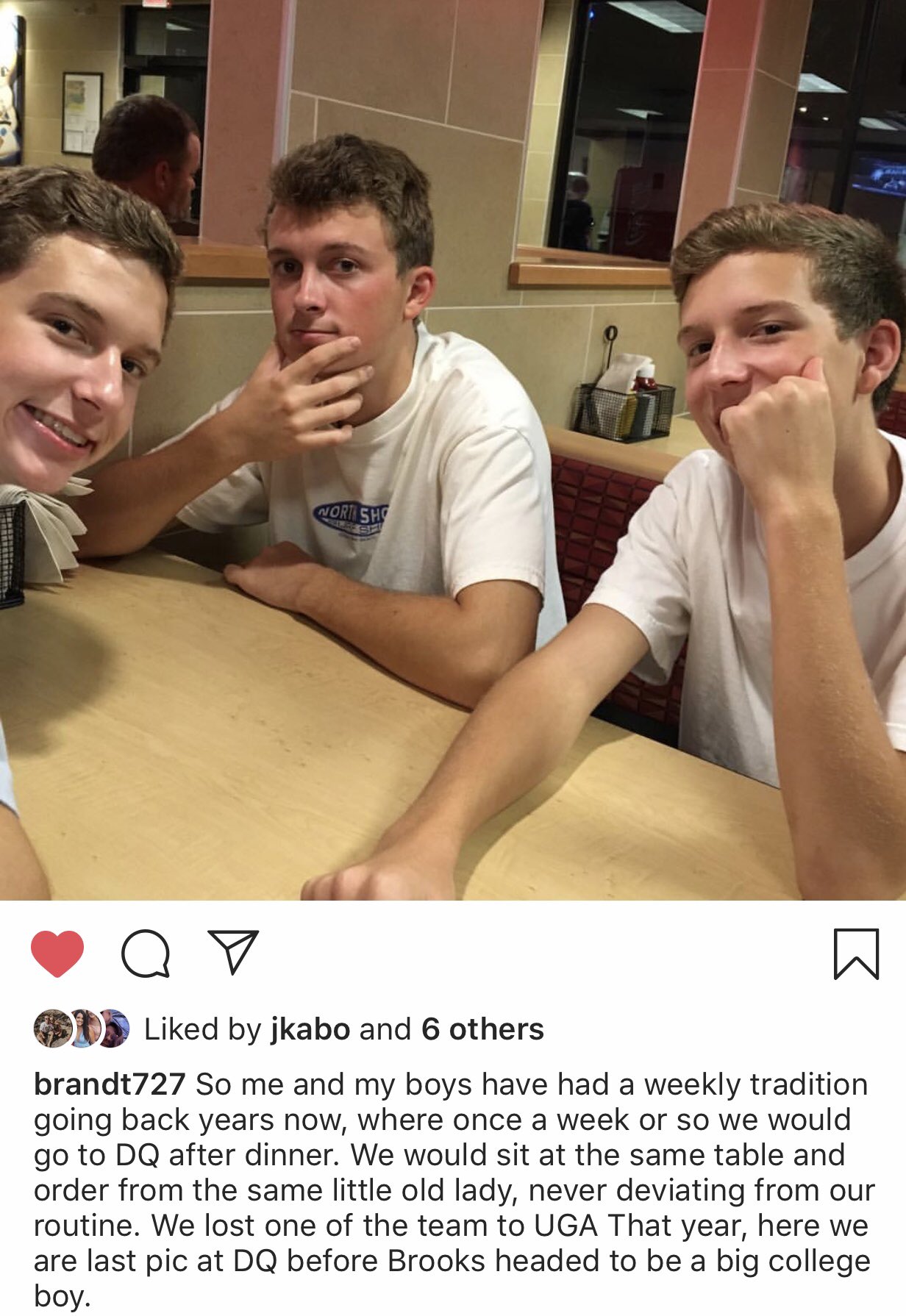 Bud and the Barber boys had a weekly tradition of heading over the local Dairy Queen for a little post-dinner dessert. Sure, ice cream is great but the real treat was the quality bonding time between all four of them.
But Brooks had to go and make his family proud by going to college (the nerve of this kid, right?), effectively removing a quarter of the Barber ice cream gang.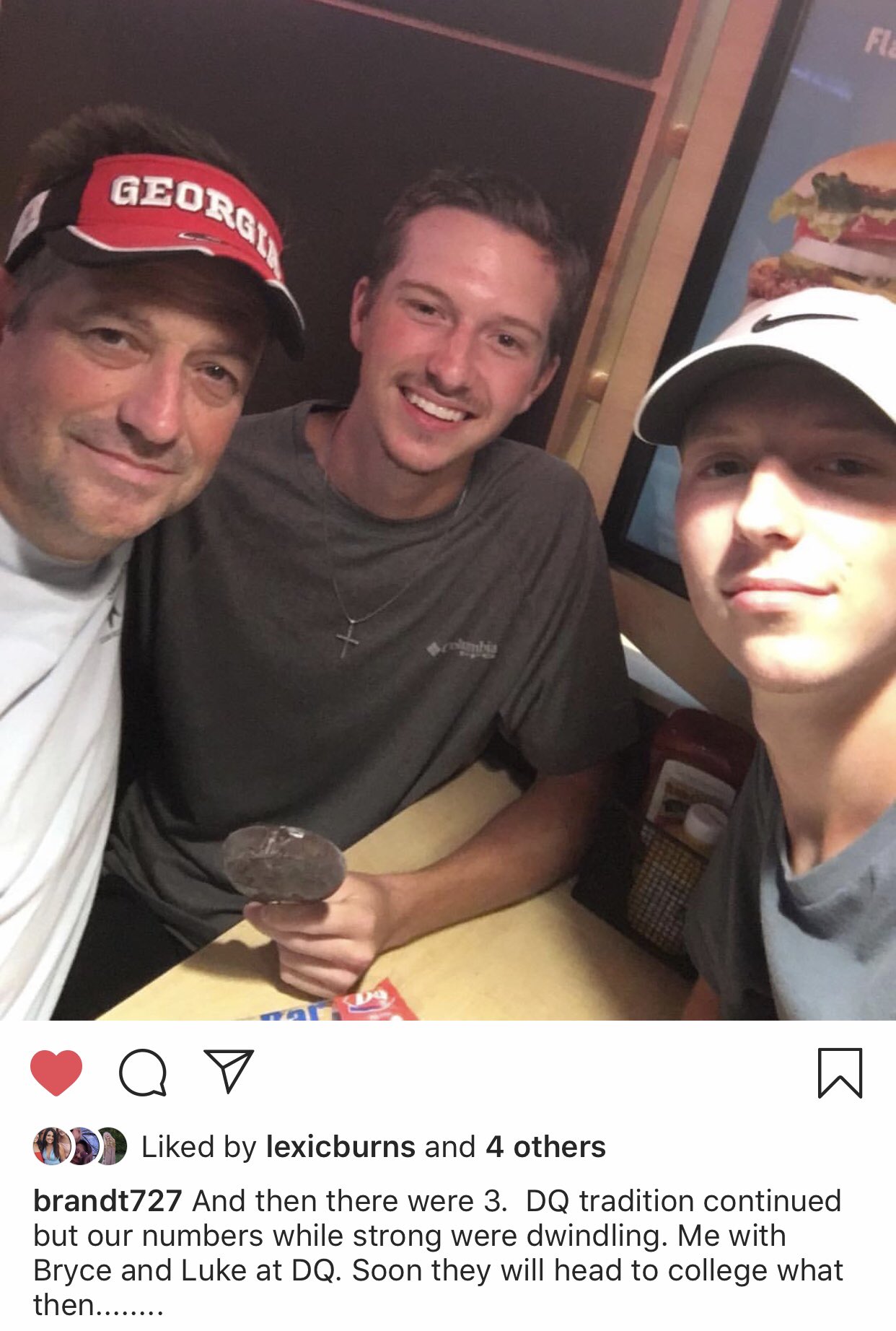 Of course, to no one's surprise, the younger Barbers—Bryce and Luke—went ahead and followed in their elder brother's footsteps, leaving dad to wander to their DQ and sit in their family booth all by his lonesome. At least he had ice cream ready and available to soothe his sorrows.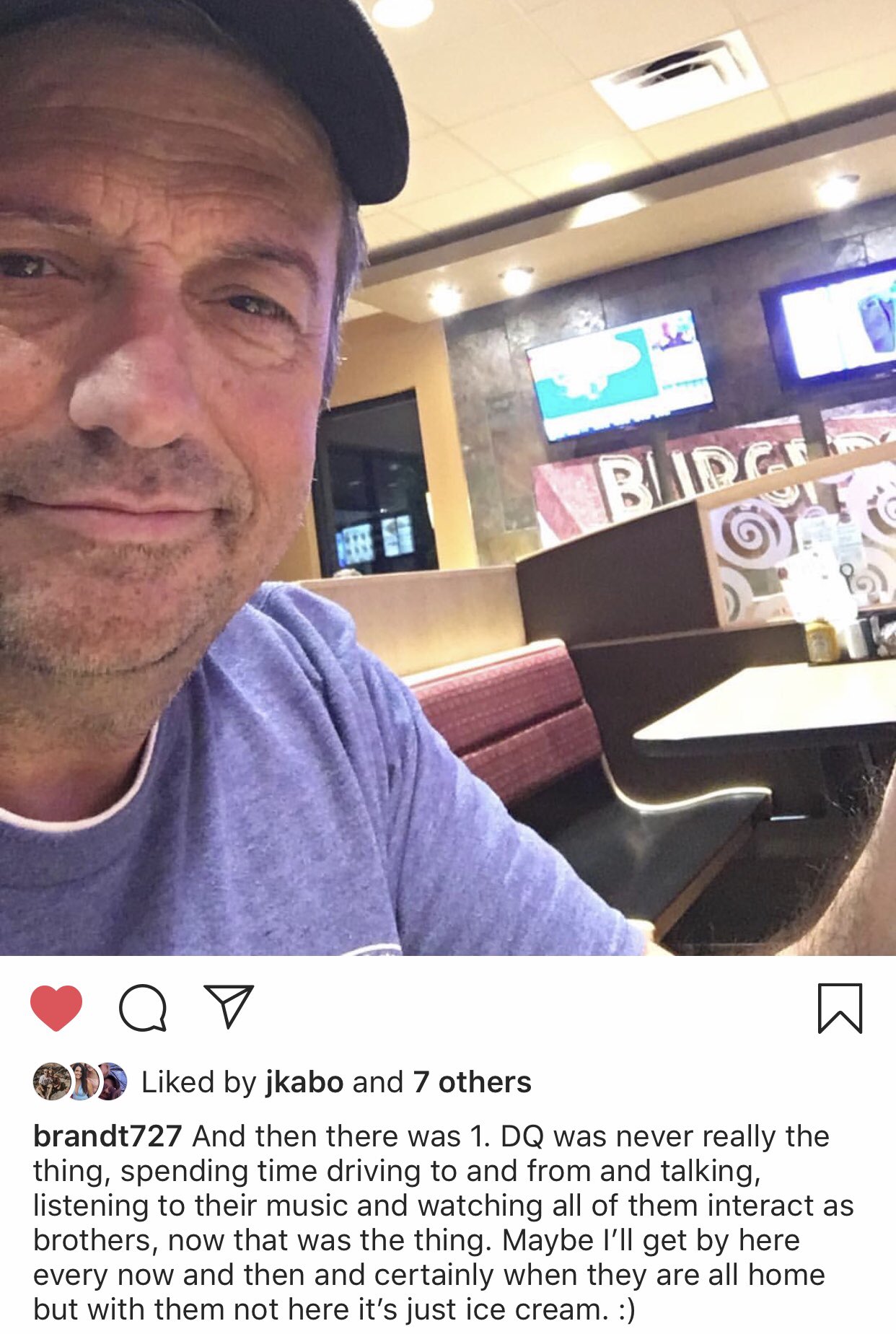 "With them not here it's just ice cream," Bud wrote on Instagram, accompanied by no one and nothing but a proud yet melancholic smirk.
Reading his father's bittersweet posts, Brooks couldn't help but share the heartfelt words in a Twitter post, which has since gone insanely viral, garnering nearly 1 million likes.
Why did my dad have to go this hard on insta and why am I crying in Nashville rn pic.twitter.com/Bv7fCfnE2g

— Börks (@BrooksBarber) August 31, 2019
People can't seem to get enough of the Barber father-sons bonding time, even going as far as to demand they call it quits with school so they can go eat some dang ice cream with dear ol' pops again.
u all have to drop out of college

— ???????????????????? (@ConsciousCourty) August 31, 2019
Ok so all of you need to drop out now???? pic.twitter.com/cxLmvzSG8w

— It's PrettyMuch (@Riiyahhh) August 31, 2019
Others volunteered to take the boys' spots so they could finally get some quality time with a caring dad themselves.
where is this DQ? I'll meet him there for ice cream haha

— tb (@taylorbizzle) September 1, 2019
We all showing up at DQ next time like pic.twitter.com/KS1n9ZSCah

— ???????? ????????é????????????????????????é (@eIpresidentepk) September 1, 2019
Fortunately, Brooks has since reassured everyone that the Barber DQ runs will definitely recommence sooner rather than later, so no one needs to go storming the premises for some "hot eats" or "cool treats" just yet.
To give everyone some piece of mind, my dad and I have an incredible relationship and yes my little brothers and I will be heading back to DQ with pops soon

— Börks (@BrooksBarber) September 1, 2019
All this to say, cherish every moment with your kids. They will fly the coop before you know it.
PRO TIP: Ice cream certainly won't hurt your time together either, apparently.