Dad's Secret Recipe for Tofurkey Involves Throwing It Directly Into Trash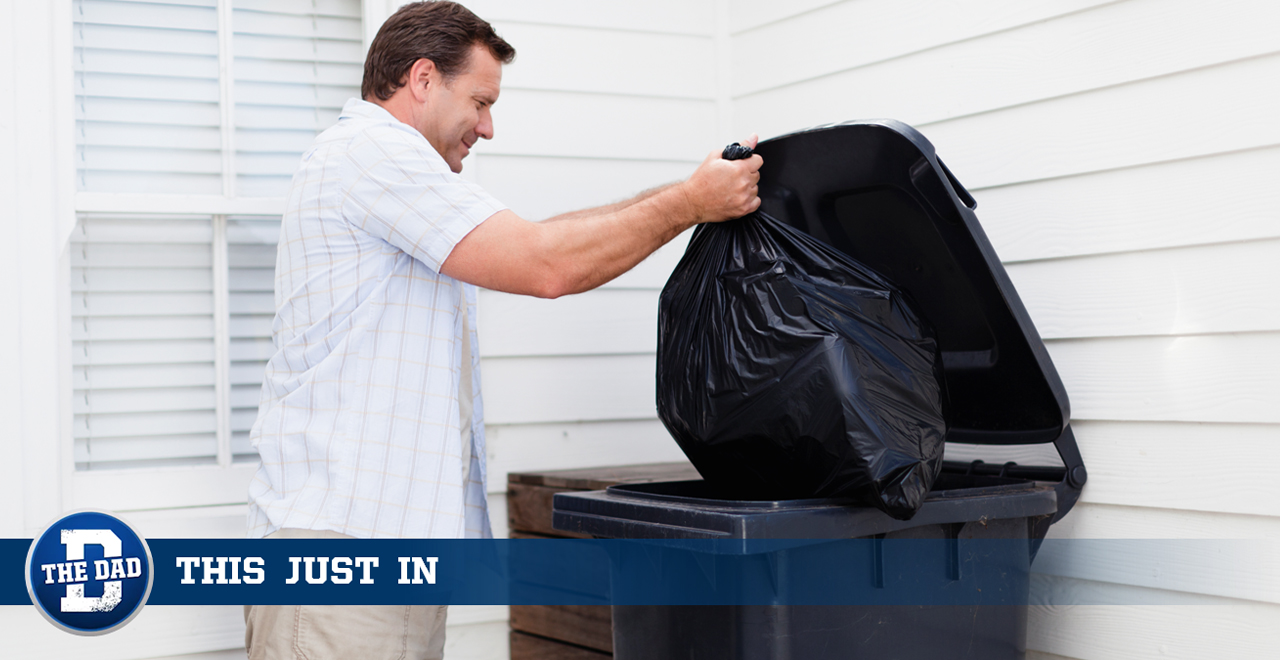 ABERDEEN, WA – Utilizing a secret family recipe that had been passed down for generations, 46-year-old Kyle Fuchs began preparing his family's Thanksgiving tofurkey the way he knows best, by throwing it directly into the trash.
"Some people like to roast their tofurkey, others heat it up in a pan, but I'm confident there's no better method than hurling it into the garbage before anyone can suffer the pain of eating it," said Kyle, as he began to defrost a real turkey that his Thanksgiving guests would enjoy significantly more.
As Kyle dragged the bag out to the bins behind his house, he caught eye of his neighbor participating in the same act of culinary prowess. The two men then gave each other a subtle nod before heading back into their respective homes to prepare tasty meals containing actual food.
"I really credit my dad with teaching me how to prepare a tofurkey, as I might've actually cooked the damn thing unless he advised me otherwise," stated Kyle, as delicious odors from the real turkey began to permeate the house in a way that tofurkey odors never could.
While Kyle's wife initially protested, as she had purchased the tofurkey to accommodate the family's vegetarian guests, Kyle ensured her that they would have plenty of other vegetarian options in the form of canned cranberry sauce and alcohol.
Despite being completely plausible to parents, THIS JUST IN is satire and intended for entertainment purposes only. For more stories like this one click here.