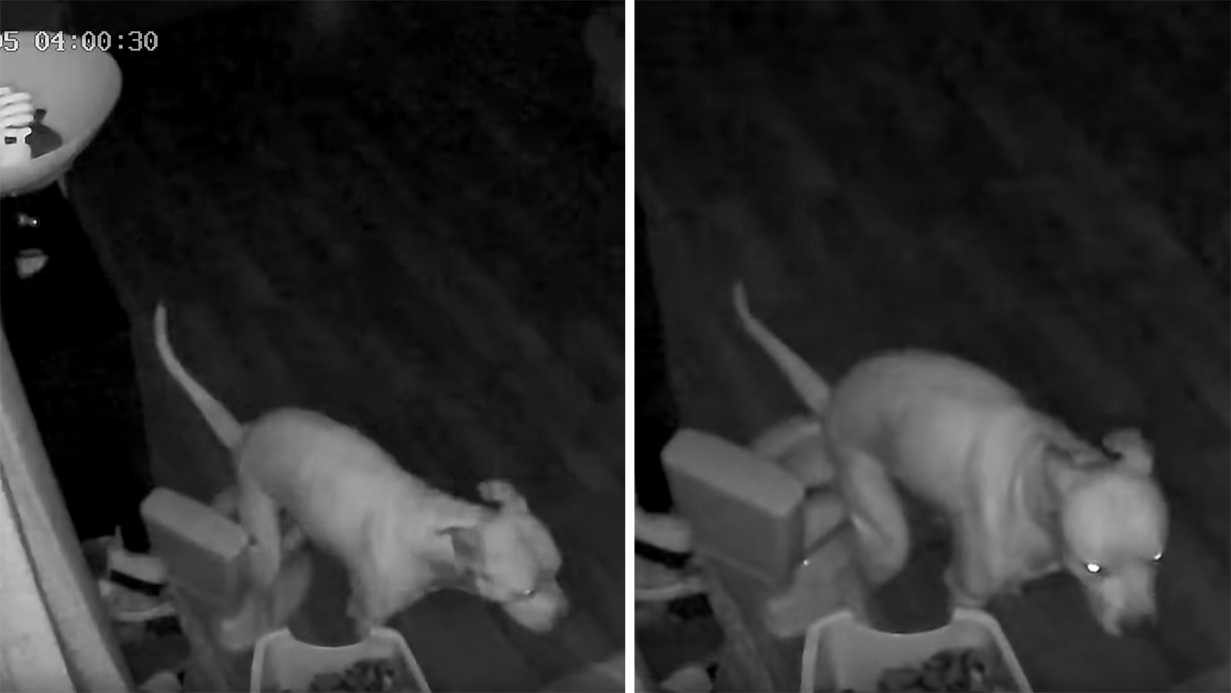 Credit: YouTube/ViralHog
Ugh, potty training. It's frustrating trying to get your kid to do something that everyone else basically takes joy in performing, but every successful evacuation is a big deal and needs to be celebrated (even if it means you have to clean that little practice potty yourself).
That's why this dad was so surprised upon returning home after his night shift and finding a fresh lump, presumably from his kid, in the little plastic commode.
"I got home from work at 5 am and noticed poop in my son's training toilet and thought, that's weird, how did my wife miss this?" he wrote. "I checked the cameras and this is what I found."
Instead of seeing his groggy toddler doing his business or his wife forgetting to clean it out, this dad watched the four-legged culprit saunter right up and bullseye his doggy deuce right in the center of the bowl.
You can almost see the pooch's thought process as he circles the strange contraption and considers his options. If he had shoulders, we probably would have seen them shrug before he squatted and did his business.
Now, the only thing left for this dad to decide is whether to move the practice potty somewhere else or just lean into the problem and buy this good boy one of his own.