'Dancing Doc' Helps Pediatric Patients Find Their Groove [WATCH]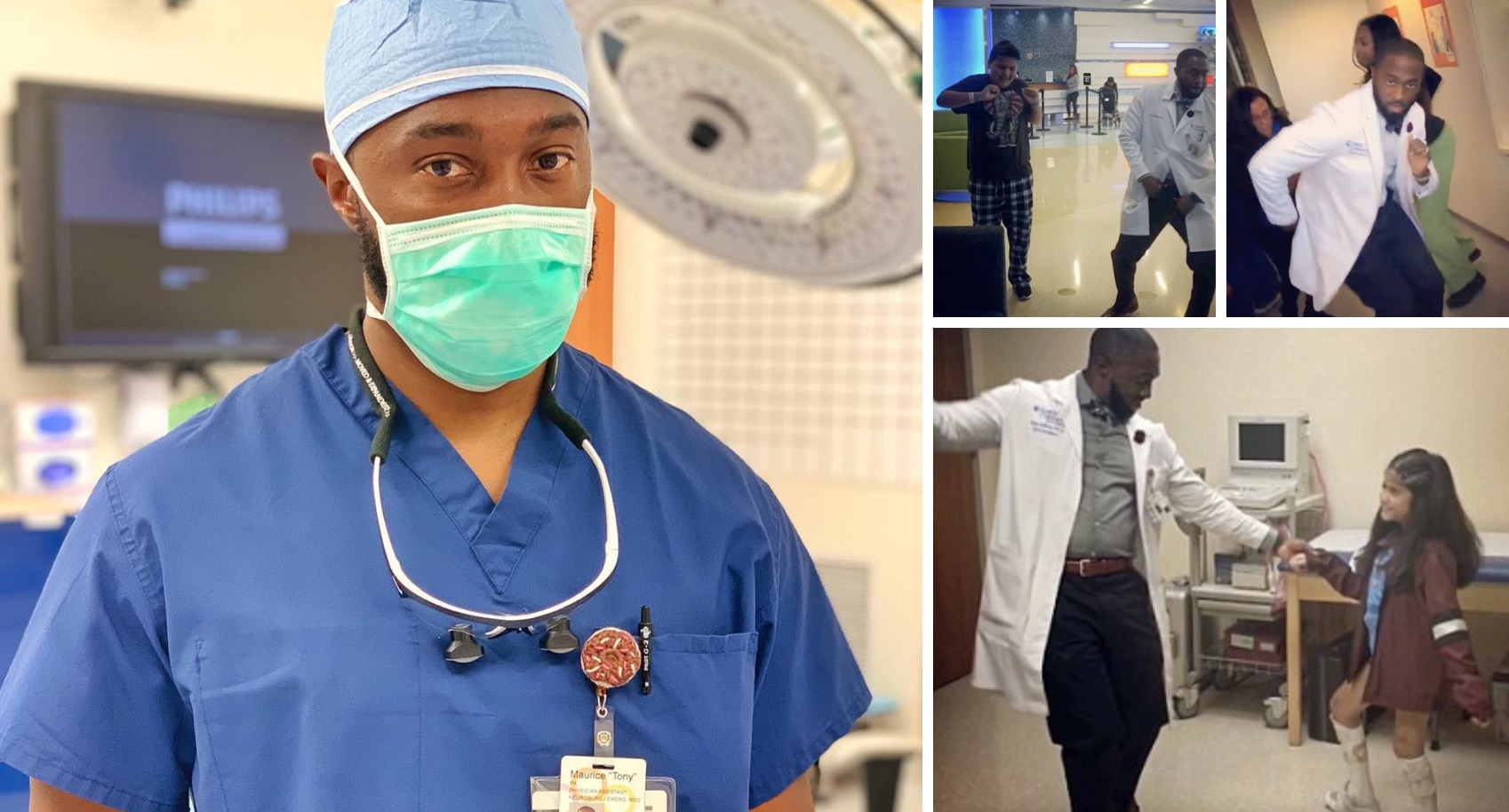 It's a parent's worst nightmare to hear your child diagnosed with a serious illness. Upon receiving such terrible news, it's easy for a family to fall into a downward spiral.
After seeing this depressive pattern, again and again, Tony Adkins, who works as a neurosurgery physician assistant at the Children's Hospital of Orange County (CHOC), decided to try a new tactic that wasn't included in his medical textbooks.
While laughter might not always be the best medicine, Adkins recognizes that a genuine and joyful human connection can make a serious difference to someone who is struggling.
"It all started with just one patient that had leukemia and was in depression so I just started dancing with them and then, from there, it just kind of kept going," Adkins said in an interview with ABC News.
Adkins has become so popular for his unorthodox medical approach that patients have begun requesting him specifically.
View this post on Instagram
"I recently had a patient who was reluctant to get out of bed after surgery, but when I came in one morning to see him, an invitation to dance got him out of bed and moving," Adkins told the Daily Mail. "After we finished dancing, he kept going and starting doing laps around the hospital floor—it was awesome to see."
Dr. Michael Muhonen, director of neurosurgery at CHOC, explained how Adkins' moves can literally distract children from the disease and discomfort.
"It's like giving that patient a shot of morphine to relieve pain," he said.
View this post on Instagram
In fact, according to Adkins, his musical interventions are based on actual medical research.
"Studies show that when people laugh, smile and become more interactive, the effect on the brain is more powerful than some pain medications," he said. "It has a clinical value as it allows me to assess a patient's physical abilities, mobility and recovery process."
"Nothing is more important than the health of a child," he added. "And I am so lucky to play an integral role in that."