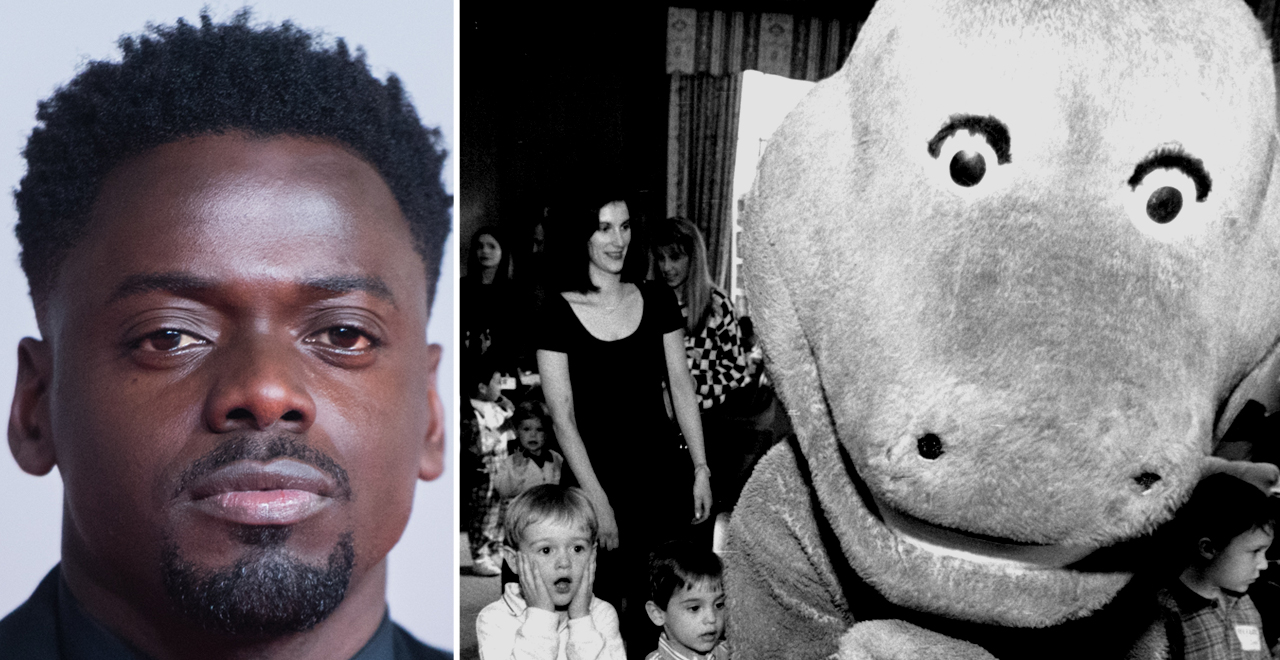 Credit: Getty/Samir Hussein/New York Post Archives
It's Halloween season, which, in my house, means Spooktober season, which means we watch almost nothing but scary movies all month long.
Recently, a list came out in which a website used a scientific approach to rank scary movies, ranking their effectiveness by way of measuring the elevated heart rates they produce in audiences. There were a lot of recent movies, a handful of classics, and a few wildcards.
They may have to redo the list in a few years after Daniel Kaluuya's "dark Barney" movie is released.
That's right, the star of 'Get Out' is hellbent on making a live-action movie about Barney the lovable, once-ubiquitous, always obnoxious purple dinosaur and his terrible theme song. But Daniel Kaluuya isn't just making a kids movie version of the children's TV staple, he plans to make it darker.
In a recent interview with EW to promote his forthcoming movie about Fred Hampton and the Black Panthers, Kaluuya explained why he wants to make a Barney movie, and where he plans to take it.
"Barney taught us, 'I love you, you love me. Won't you say you love me too?' That's one of the first songs I remember, and what happens when that isn't true?" Kaluuya said. "I thought that was really heartbreaking. I have no idea why but it feels like that makes sense. It feels like there's something unexpected that can be poignant but optimistic. Especially at this time now, I think that's really, really needed."
Okay, so maybe it won't be a straight-up horror movie (although any grown adult who's seen Barney on TV might say he's already a terrifying monster), but it definitely sounds like Kaluuya wants to explore something beyond the dinosaur's insipid jingle and cloying kindness.
Whether that means we're getting a drama about the death of childhood, a gritty, R-rated take on the challenges of being the man inside the suit, or some kind of horror flick in which the dinosaur comes to life and terrorizes children and adults alike is yet to be seen.
Either way, this thing needs to come out around Halloween!