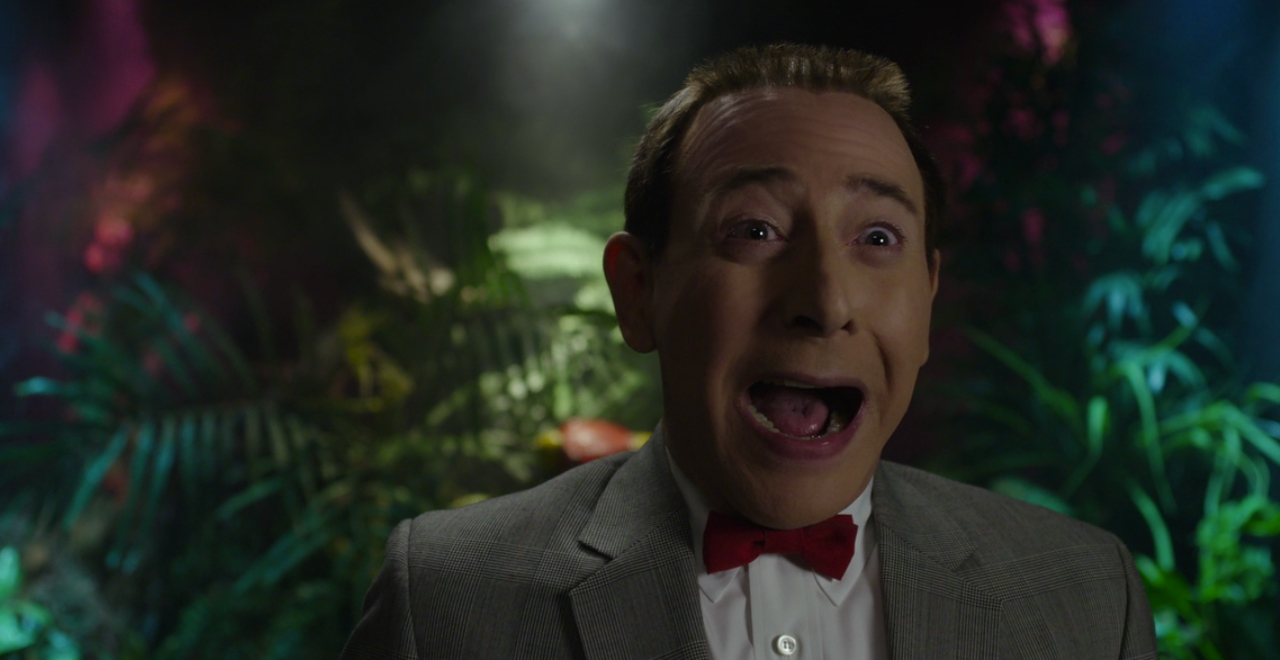 Credit: Netflix
Most of the time, when a movie is remade or rebooted or whatever you want to call it, it's boring. Usually, that's because there's no real reason behind revisiting the characters or the franchise aside from a money grab. This is one of the reasons Hollywood is criticized for a lack of ideas or originality. Simply repeating past successes does not welcome much creativity.
This is why, when a new idea for a reboot comes along, people get excited, especially if it's really unexpected. Years ago there was a rumor that the Men in Black franchise was going to merge with the Jonah Hill/Channing Tatum 21 Jump Street universe, which was such a bizarre idea that it was interesting.
This time the rumors involve everyone's favorite childhood weirdo, Pee-wee Herman!
Apparently, the Safdie Brothers, fresh off their success with the decidedly non-child friendly Uncut Gems, have been approached to direct a new Pee-Wee movie. Before you scratch your heads at the fact that the Safdies and Pee-wee have distinctly different audiences and tones, that's sort of the point. The idea is for a "dark" Pee-Wee movie.
What would such a thing entail? Pee-Wee's alter-ego, creator Paul Reubens (no stranger to some "dark" shenanigans of his own), told the Hollywood Reporter what he has in mind.
"In it, Pee-wee emerges from prison to become an unlikely yodeling star; then moves to Hollywood and becomes a movie star; then he develops a severe pill and alcohol addiction that turns him into a monster. I've referred to it as the Valley of the Dolls Pee-wee movie," Reubens said. "It's about fame."
Okaaaaaaaaaay. My first question is: why was Pee-wee in jail? My second question is: yodeling star? My third question is: WHEN CAN I SEE THIS MOVIE?
Apparently Reubens has had this idea for a while and even wrote a version of the script back in the 90s. Having had his own difficult experiences with fame, he certainly has a point of view. And the Safdie Brothers can do dark "guy in over his head" drama like nobody's business. So there may be something there. Pee-wee is no stranger to dark directors with strong voices – the classic Pee-Wee's Big Adventure was directed by Tim Burton.
Whether or not this new take on Pee-wee will actually happen is yet to be seen. Something tells me it wouldn't exactly set the box office on fire. But Pee-wee's last movie was on Netflix, and they are more than happy to take risks, so you never know!
I just hope Chairy escapes unscathed.