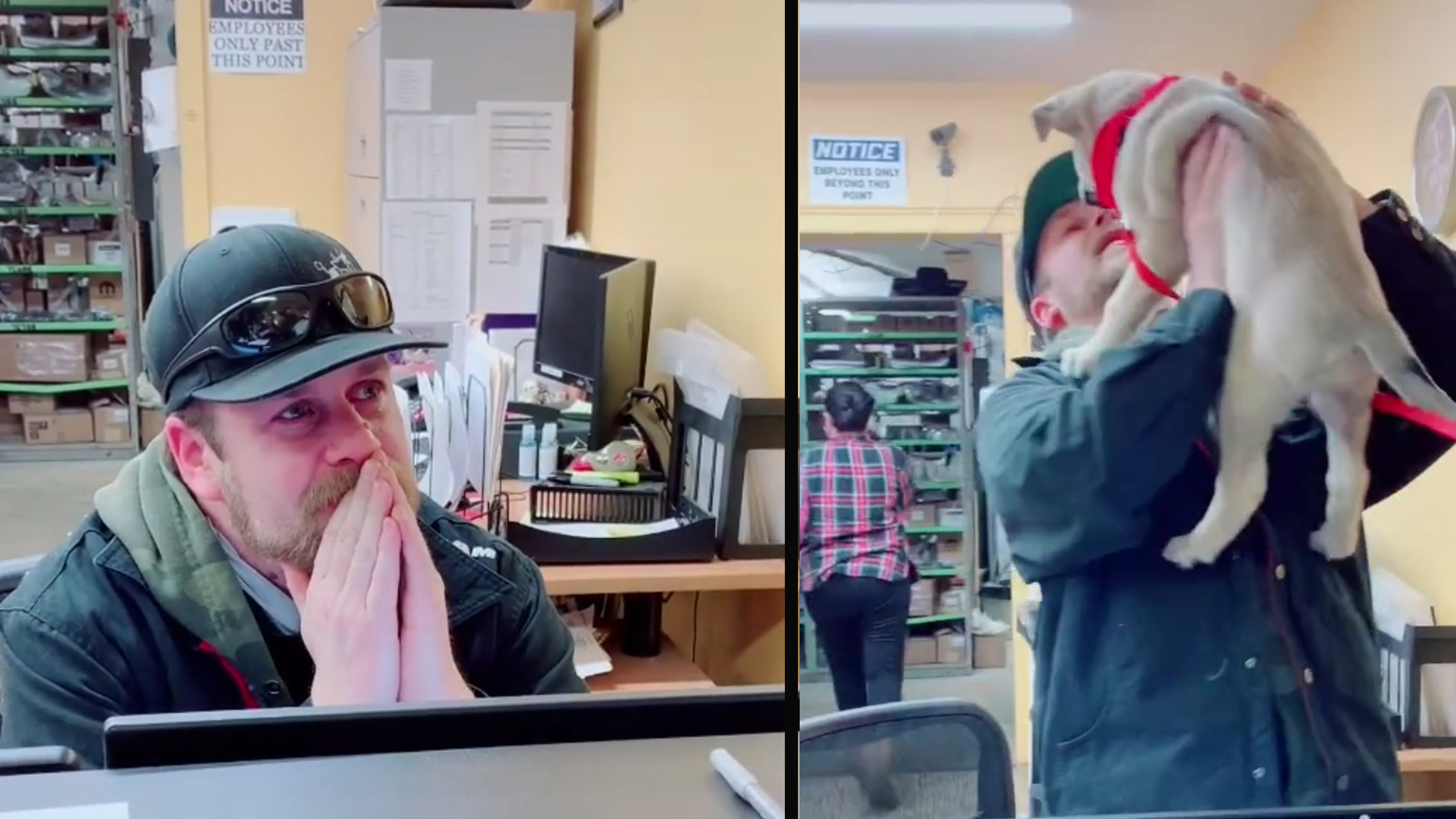 Credit: Tik Tok/kelseyrachellynch
Losing a pet is the worst. It's one of the toughest things you will go through, and it doesn't matter what age you are. One dad was feeling the heavy loss of his best friend of 13 years in a major way, so his daughter decided to surprise him with a new puppy. It is just the sweetest. The daughter shared it on TikTok, and it went understandably viral, getting millions of views. So it clearly resonated with humanity.
"My dad lost his dog of 13 years awhile ago we noticed how sad he's been so today we surprised him at work," wrote his daughter, in the typical young-person style with literally no punctuation at any point.
It does take the dad a minute to put it all together. He's caught off guard seeing his daughter come to work, probably. And then when she hands over the pup, named Dyna, he starts to put it together. He stands and hugs the puppy, his eyes filling with tears. Welcoming the new love, still mourning the old love. Come on, it's a heartwarming clip!
Even more so, because it's such a thoughtful gesture from a kid. That's all you want as a dad, to make such an impact on your kids that they look out for you and pay it back when they're older. Not every viral video has to be an elaborate production or some big shocking moment. It can just be a kid doing something sweet and thoughtful for their dad when he's going through a tough time in his life.
And adding a puppy to the mix never hurts, whether it's in a viral video or just a new addition to the fam.