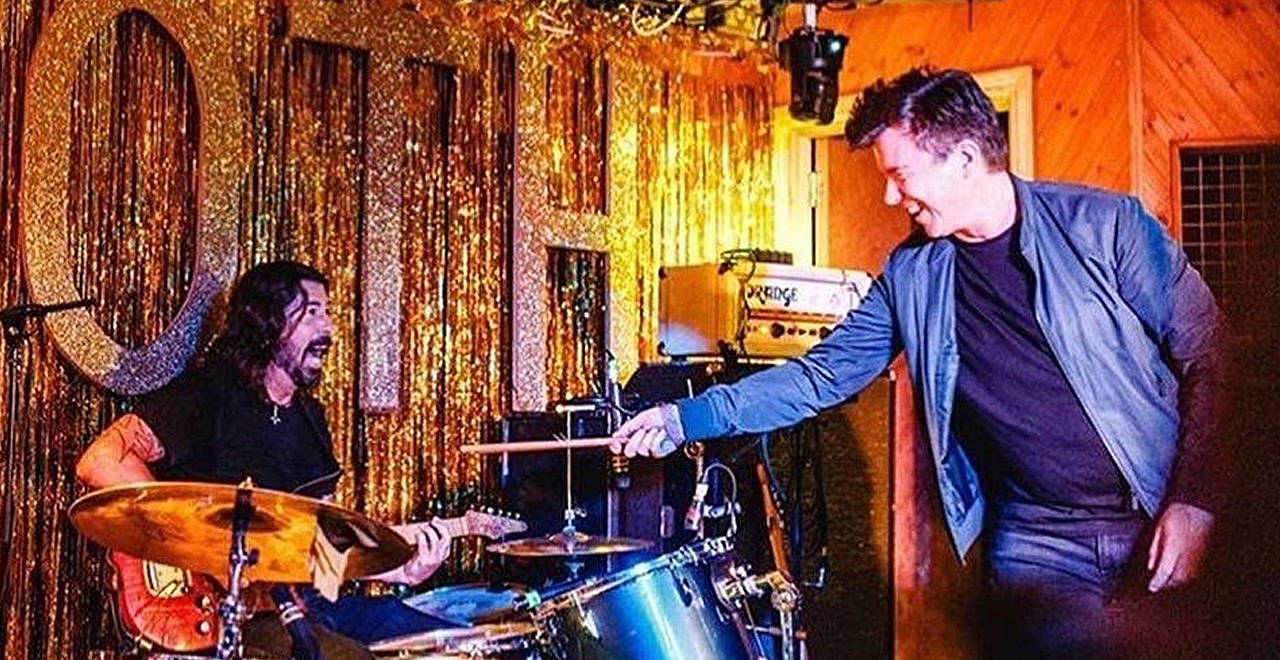 Credit: Twitter/rickastley
The internet has birthed a lot of jokes, some more enduring than others. One of the oldest jokes is that of the Rickroll, in which someone is led to a link, and upon clicking it is immediately ambushed by 80s pop star Rick Astley singing his one and only hit, "Never Gonna Give You Up."
The song hit the charts in 1987, but more than 30 years later, Rickrolling is the joke that keeps on giving.
Wikipedia credits the fist instance of Rickrolling to a 2007 trailer for the video game Grand Theft Auto IV that was posted on the 4chan boards and it spread from there. An April 2008 survey found that more than 18 million Americans had been rickrolled. As recently as 2018, the HBO show Westworld found new victims when lead actress Evan Rachel Wood teased spoilers for the upcoming season only to sing "Never Gonna Give You Up" on the piano instead.
That was a pretty elaborate version of the prank, but it was nothing compared to what Dave Grohl just pulled off with the Foo Fighters in front of 60,000 fans.
You gotta love Dave Grohl! Teasing Nirvana and then bringing out @rickastley to perform 'Never Gonna Give You Up' at @OfficialRandL ???????????? | @foofighters (1/2) pic.twitter.com/oJ8KpP8p0y

— ill Will (@officialillwill) August 25, 2019
Earlier this month Grohl dropped by Hackney's Moth Club in East End, London for a Club NME event, and he brought his friend (?) Rick onstage. They performed a handful of Foo Fighters songs – Astley even manned the drums! – and then the pair combined for a live rendition of Astley's legendary internet sensation/pop song.
"I've been a friend of the people at the NME for a long, long time," Grohl said as he made his way on stage, according to ToneDeaf. "When I walked in tonight, everyone said: 'What are you gonna do?' I said, 'I have no fucking clue.' So tonight we'll play a couple of songs. I can't believe how many people are here. We might have to do more than one fucking song!"
"I don't know much about Club NME," Dave says, "but I know you're not gonna see this anywhere else."
Except all over social media. And here on The Dad!
Here's a few more pics from an epic Friday night in London with Dave Grohl and Rami of the @FooFighters #foofighters ???? pic.twitter.com/ldgv8yRc3W

— Rick Astley (@rickastley) August 18, 2019