De Niro, Pacino, Pesci and Scorsese are Back for 'The Irishman'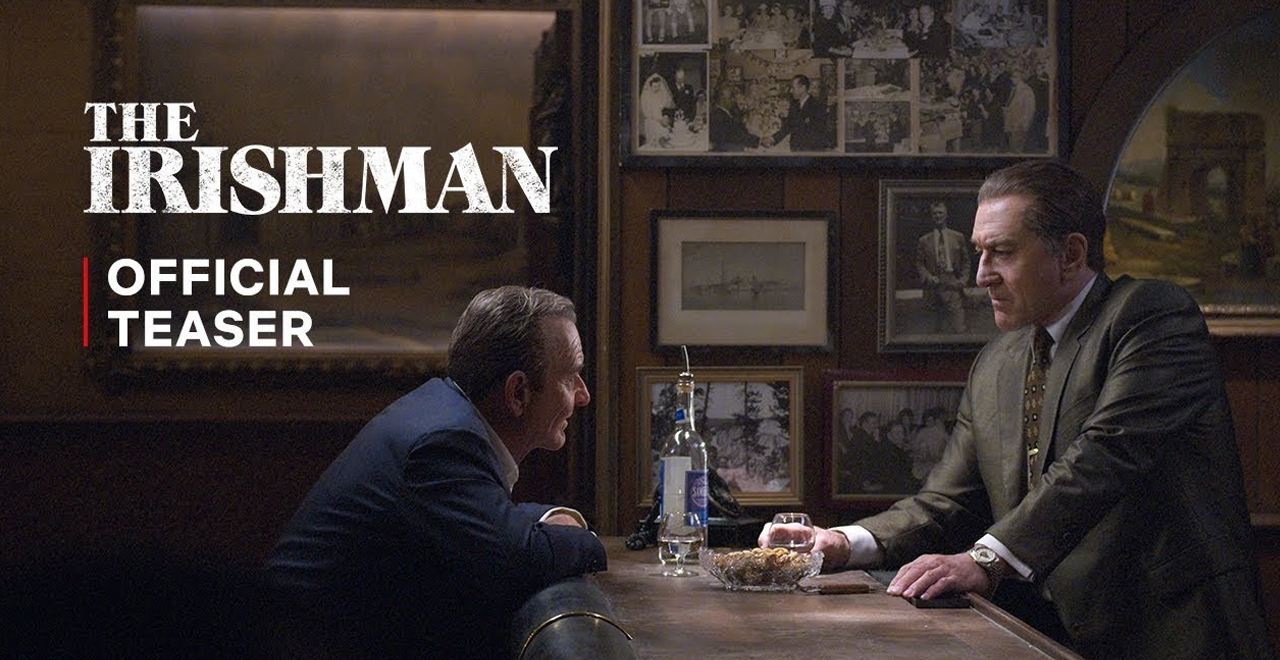 The highly anticipated trailer for Martin Scorsese's "The Irishman" has finally arrived.
The biopic, adapted from the 2003 Charles Brandt Novel I Heard You Paint Houses, tells the story of Frank "The Irishman" Sheeran, a labor union leader and suspected hitman for the Bufalino crime family. The film also stars heavy-hitters such as Joe Pesci, Al Pacino,  and Harvey Keitel — a sure sign that this is a quintessential mob movie.
The production, which took over 12 years to finally come to fruition, details the life of Sheeran including his time spent as an enforcer for the mafia. The film is notable not only for it's cast and crew, but also its use of a new technology dubbed "de-aging" which helps tell the decades long story without relying on alternate actors to play the younger roles. The effects were handled by Industrial Light & Magic, Lucasfilm's division which is responsible for mega franchises like Star Wars and Jurassic Park.
Pacino, who stars as union activist Jimmy Hoffa, opens the clip by placing a call to De Niro's Sheeran, introducing a relationship that's rumored to have eventually led to Hoffa's disappearance in 1975. "Our friend speaks very highly of you," says Hoffa. "I hear you paint houses," he adds, a code for carrying out hits for hire. "What ever you need me to do, I'm available," replies Sheeran.
Fans of wise guy based biographies will be pleased with how many familiar faces appear in the 2-minute long trailer. De Niro, who has been attached to the project since the beginning, told the Hollywood Reporter that the film has "been a long time coming."
In a recent interview, De Niro told reporters "It's a terrific book…I read it and I said, 'Marty, you should read this book because I think maybe this is what we should try and [do],'" adding "I'm excited to see it and to share it after all this time working on it." 
The Irishman, which was initially announced back in 2008, will have a limited release in theaters and will stream on Netflix later this year.