Decisions, Decisions: Fantasy Draft Same Day as Son's Birthday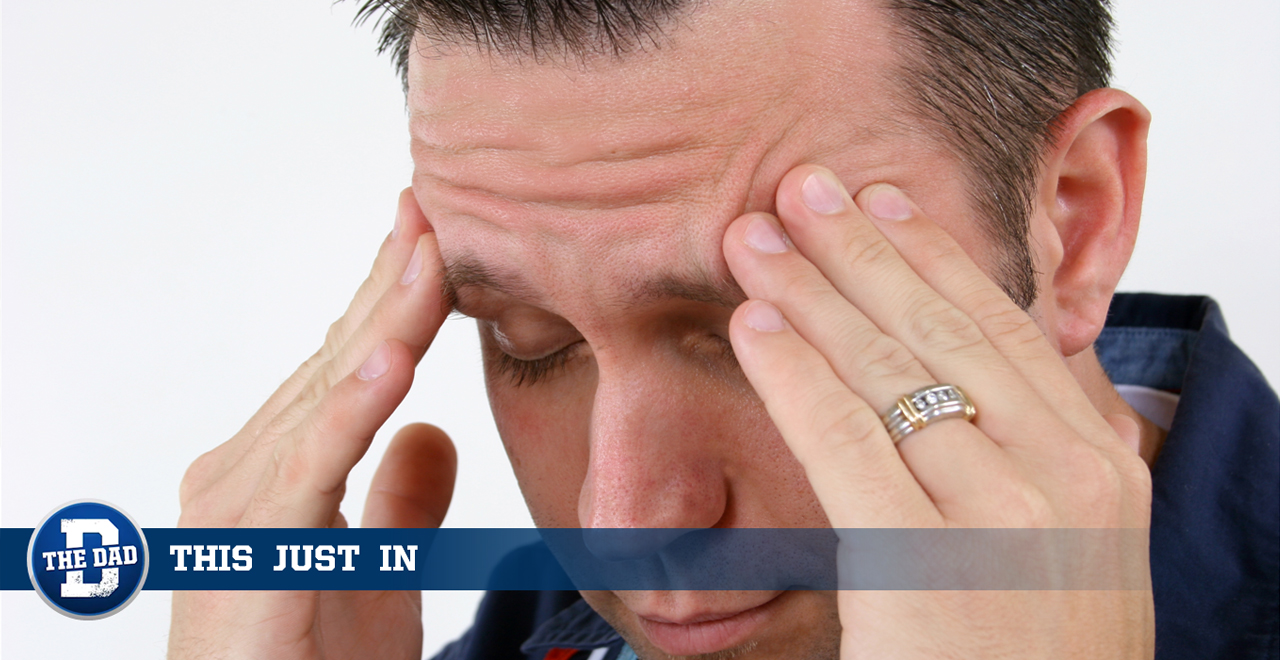 GARLAND, TX – Agonizing over the toughest decisions he's ever had to make as a veteran fantasy manager and a new dad, local man Earl Davidson remains at a loss for what to do, as his football draft falls on the same day as his toddler's birthday.
"It's his second birthday, not his first, so it isn't as big of a deal as it could be," said Earl, desperately trying to justify in his mind why his company's fantasy draft would take precedence over a party that, in Earl's defense, his son probably wouldn't even remember.
As Earl frantically paced around pondering which drafted text message to send – one to his friends explaining why he would be auto-drafting this year, and another to his wife claiming that he would probably only miss the first hour or two of the party – he thought for a brief second about making his toddler's birthday fantasy football-themed, only to conclude that his wife probably wouldn't go for that.
"It's my league's tenth anniversary, and that's a big milestone! Our son is going to have a lot more birthdays, whereas the league could fold any year now," rehearsed Earl in the bathroom mirror, practicing a speech he would attempt to deliver to his wife later that evening.
While still uncertain of which event to prioritize, Earl is now trending towards attending his toddler's birthday, realizing that failing to do so may result in the couch being his permanent sleeping arrangement.
This Just In…is The Dad Faking News. Despite being completely plausible to parents, it's satire and intended for entertainment purposes only. For more stories like this one click here.