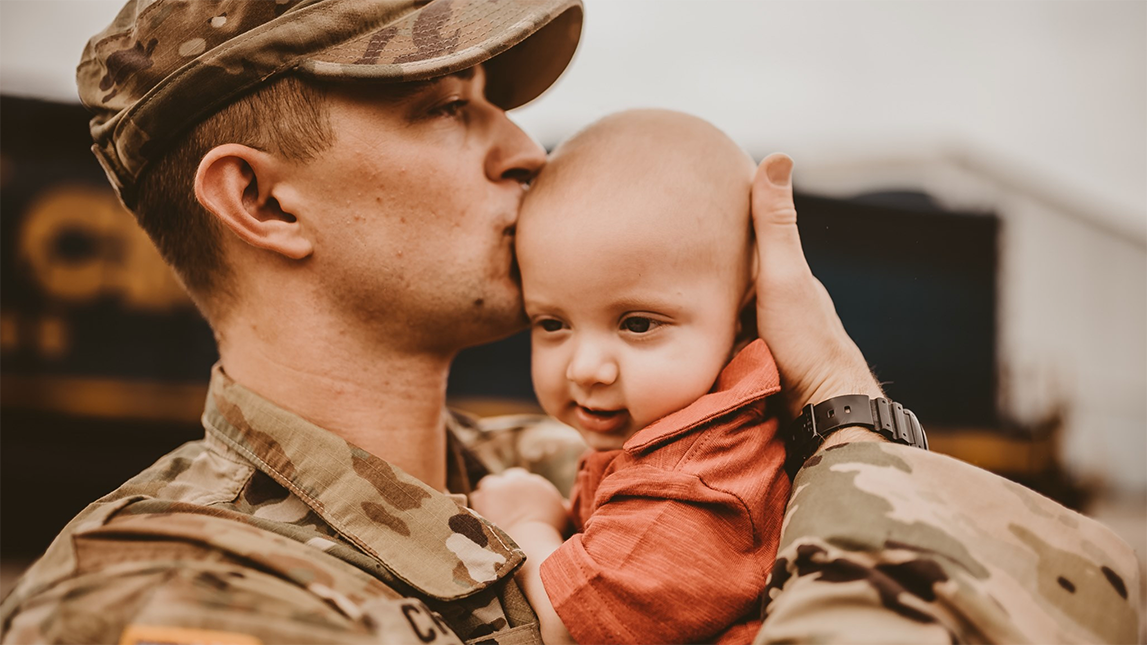 Credit: Brittany Leigh Photography, LLC
We've all gotten a little teary-eyed watching a video of a soldier returning home to his wife, kids, or dog – there's no shame in it. But if you're one to get a little misty at stories like these, you better grab yourself some extra Kleenex before reading any further.
James Chevalier was deployed for 9 months, having to leave his pregnant wife, Mary, and young son, Gage, in order to serve overseas. Upon his return, not only was he greeted by his loving family, but he finally got to meet the newest member of the Chevalier clan, Caspian.
Naturally, it was a big day for everyone involved, but especially for the young boys. Gage didn't know his father would be returning home that day and Caspian had never even met the man in person, but that didn't stop the two from instantly bonding.
"Seeing them come together for the first time … it seemed like Caspian had an immediate connection," Mary Chevalier told Good Morning America. "It was like they already knew each other. It was very emotional."
Brittany Watson of Brittany Leigh Photography (who also photographed the Chevalier's wedding) was there to document the reunion and her shots truly convey the magic of the special moment.
"It was one of the most amazing and rewarding experiences I've ever had as a photographer," Watson told GMA. "It was an honor … and I will always remember it."
Now that James is stateside again, he plans to use the skills he learned in the Army National Guard to work as a paramedic… well, on top of being a damn good dad, of course.
"My husband is very attentive to his children and really wants to be this amazing father figure to his kids," Mary said.
It looks like he's more than ready to prove it.
You can check out the rest of the Chavlier's wonderful photoshoot here.