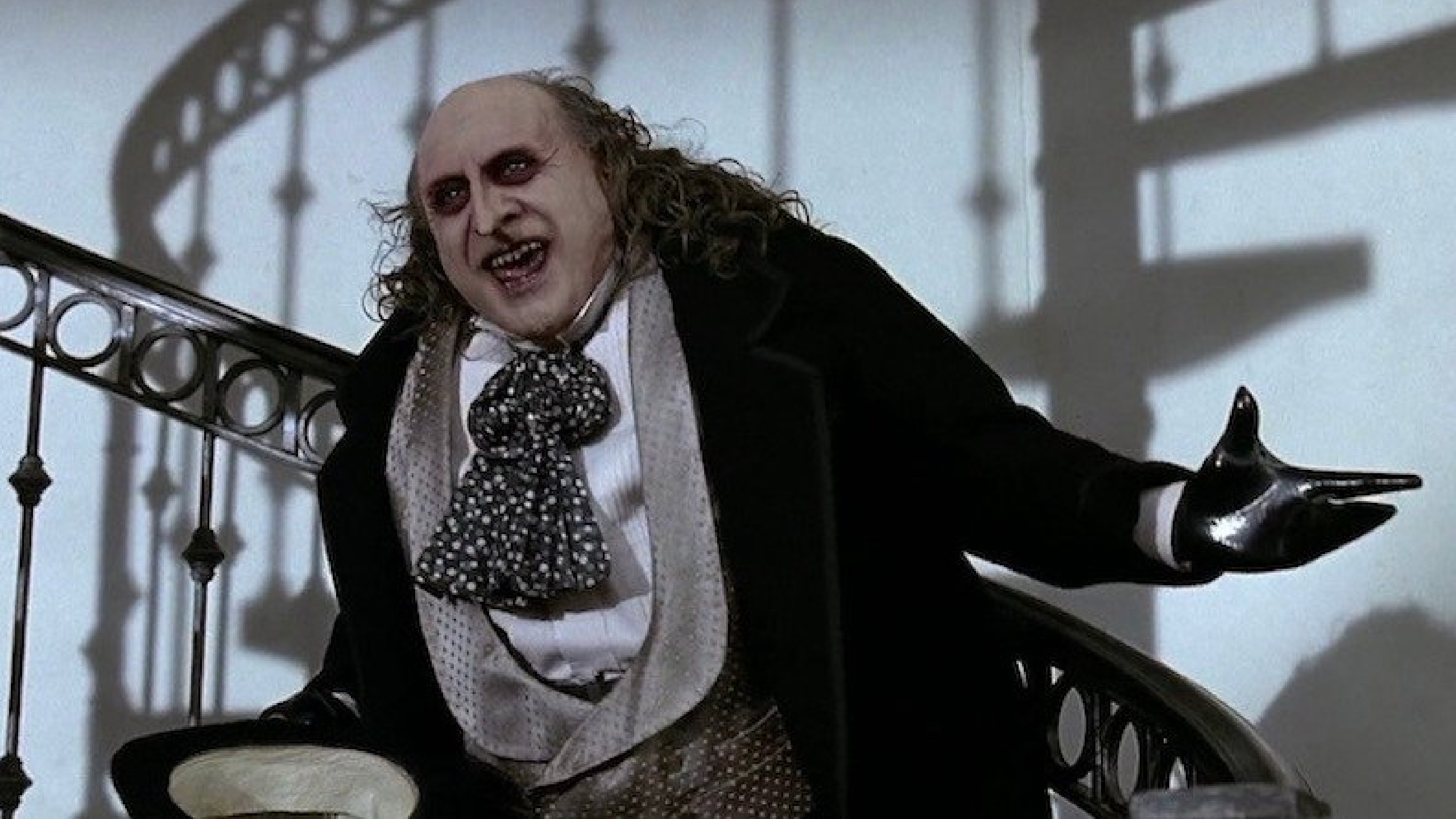 Credit: Warner Bros
Michael Keaton is playing Batman again in a DC movie and there's another character from that era that wants to join him. Danny DeVito wants to be The Penguin again. The two starred in the 1992 Batman Returns along with Michelle Pfeiffer as Catwoman. In this era of reboots and multi-verses, could the gang get back together? DeVito is down, but only if Tim Burton is back directing.
"I feel like it's not out of the question that The Penguin will return someday, but this is all up to Tim, whether or not Tim wants to do this," DeVito told Forbes. There was such excitement over Keaton returning to the role, who knows if there could be a way for DeVito and Burton to get back into the fold?
"I would say that could be in the cards because we ain't dead yet," DeVito laughed. "We could do a continuation of what we had in the past because that was truly a brilliant movie. They afforded me that opportunity and I feel very grateful and would I like to revisit it? Why not! It was a really great moment in time for me."
Danny DeVito would like to play the iconic Batman villain Penguin once again, calling it "one of the highlights my career." 🐧☂️ https://t.co/IyaaJZcPfx pic.twitter.com/SzVJ7emTaz

— IGN (@IGN) December 1, 2021
DeVito's character is being played by Colin Farrell in the new movie directed by Matt Reeves, The Batman. That has a huge amount of hype already, and count DeVito among those psyched to see it. Farrell's Penguin doesn't have much screentime according to the actor, but the set photos make him look like a wildly different person. Either way, the existence of one Penguin doesn't mean we can't have another. Look no further than Robert Pattinson's Batman and Michael Keaton reprising his role in the Flash movie.
It should also be said that Danny DeVito should be allowed to do what he wants. He's proven himself time and again in pop culture. Most notably, he's been absolutely killing it for 15 seasons on one of the funniest TV shows of all time, It's Always Sunny in Philadelphia. If DeVito wants to play the Batman villain again, let's get the gang back together and make it happen.