Dial Down Your Dad Bod With Nintendo's New Fitness Hardware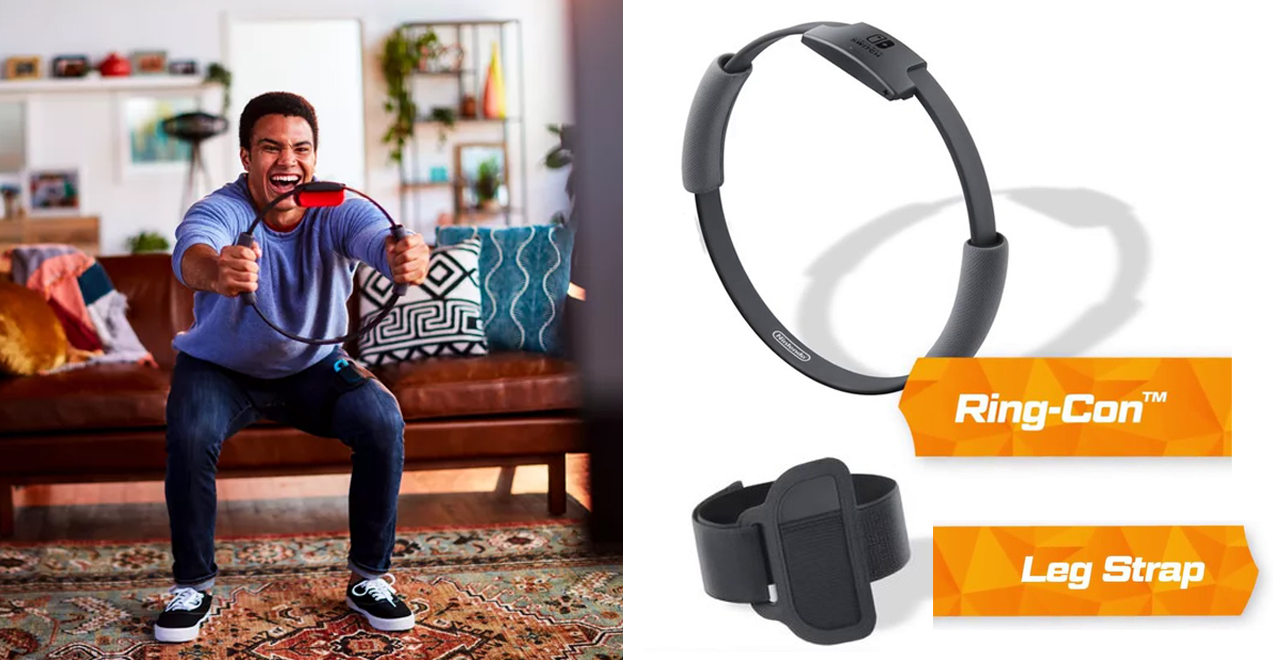 A lot of us remember spending time in the weird mini-games and practicing breathing exercises of Nintendo's 2007 exercise title, "WiiFit." As gimmicky as the fitness-focused game was with it's giant Balance Board and robotic yoga instructors, it did surprisingly well in sales and is probably the reason why Nintendo is trying once again to get us off the damn couch.
The recently announced "Ring Fit Adventure"—set to release on October 18th—is doing away with the bulky boards in favor of a squeezable electronic ring that senses pressure and will be vital for the game's story mode. Yes, this fitness game has a full-fledged single-player campaign, guys.
The game stars a jogger who discovers a magical ring and squeezes it, releasing a huge and remarkably shredded dragon named Dragaux. Don't you hate when that happens?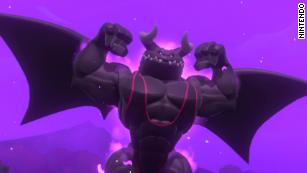 "Nintendo has always had a lot of success appealing to non-hardcore audiences and reinventing the norms of console play," said Laine Nooney, assistant professor and historian of video games at New York University.
"Fitness products do both, and given the technological improvements… since the Wii Fit, Nintendo may be angling to see if consumers are willing to once more re-imagine their relationship with their consoles."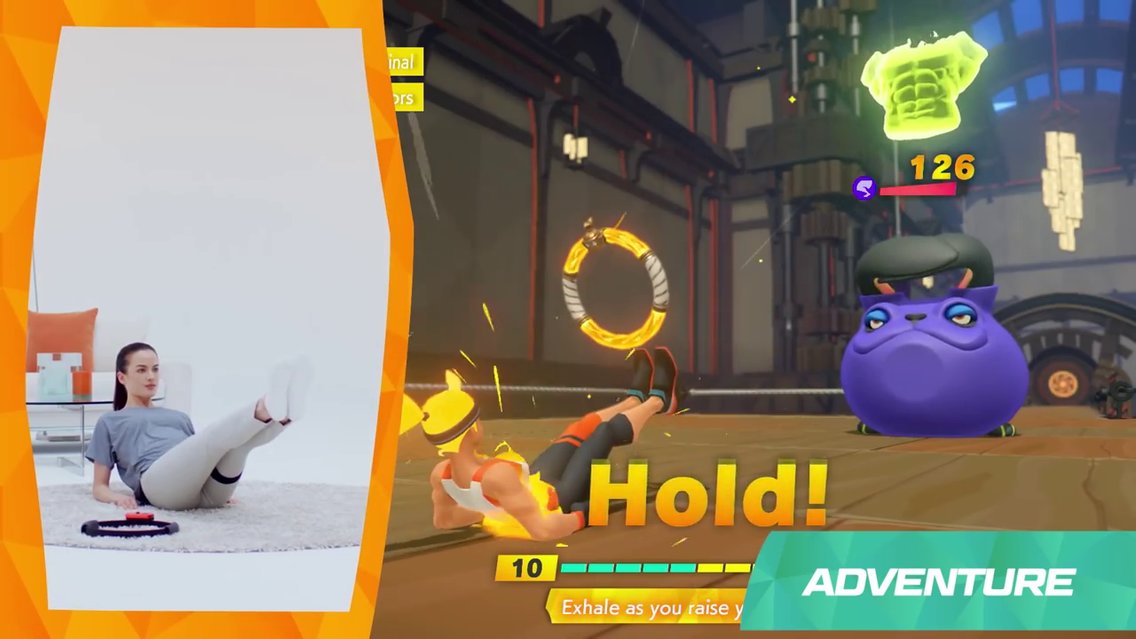 Each level will give you an approximate completion time as well as the number of calories burned. Once you start completing stages, you'll begin leveling up your character, which means harder enemies and challenges.
Players will have to run, squat, high-knee, and yoga the hell out of various trials until they once again face off against Dragaux in all of his pompous and ripped glory.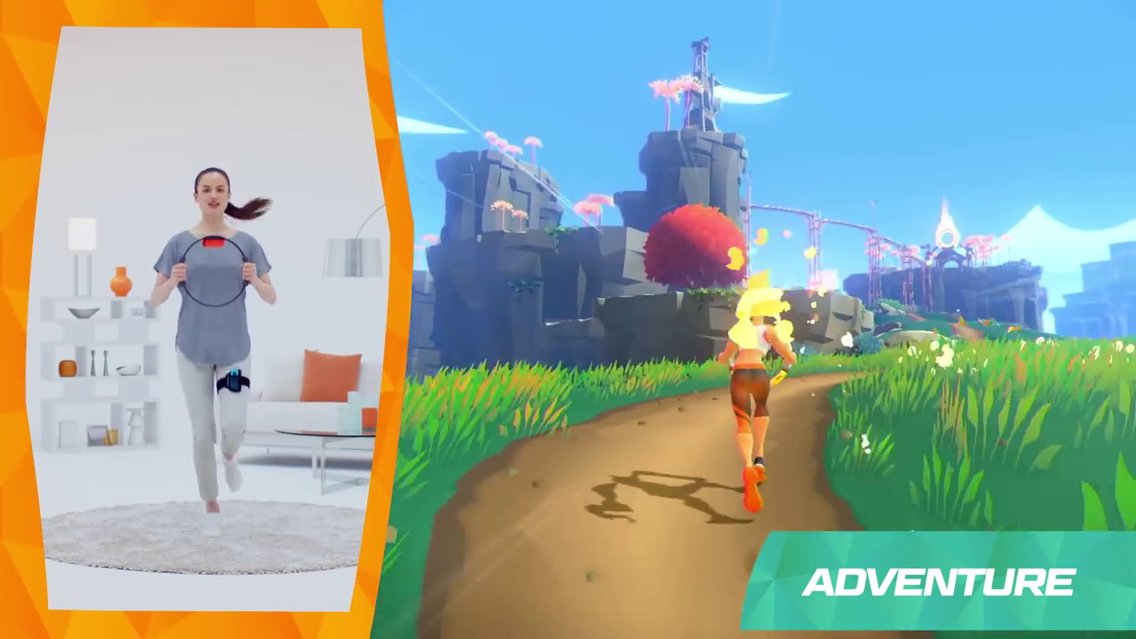 While there is an actual story in this game (the depth of which is still debatable), game promoters claim that the game is definitely focused on getting players to come back and get their sweat on, day after day.
"Nintendo is always looking for ways to surprise people," said Nick Chavez, senior vice president of sales and marketing at Nintendo. "Ring Fit Adventure combines gaming and physical activity in a way that incentivizes people to keep coming back for more."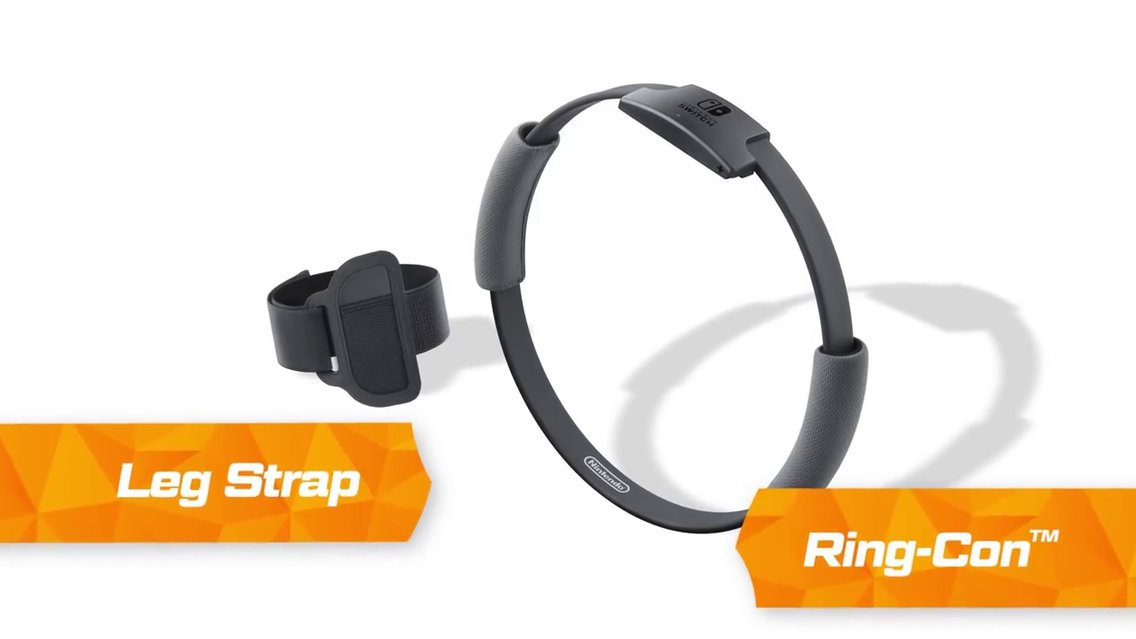 In addition to the new "Ring-Con" accessory, the game also includes a leg strap to holster a second Joy-Con and track lower body movement. Players will be able to track their fitness progress with loads of in-game data and the Switch's IR sensor can even check your heart rate between each stage.
Altogether, the package will run you back $79.99, and since it requires removable Joy-Cons, it won't be compatible with the new Switch Lite with its built-in controller. But hey, that's a small price to pay for being able to show some cocky, gym rat dragon who's boss, right?
If you still aren't sold, check out Nintendo's latest reveal trailer featuring two extremely enthusiastic presenters: