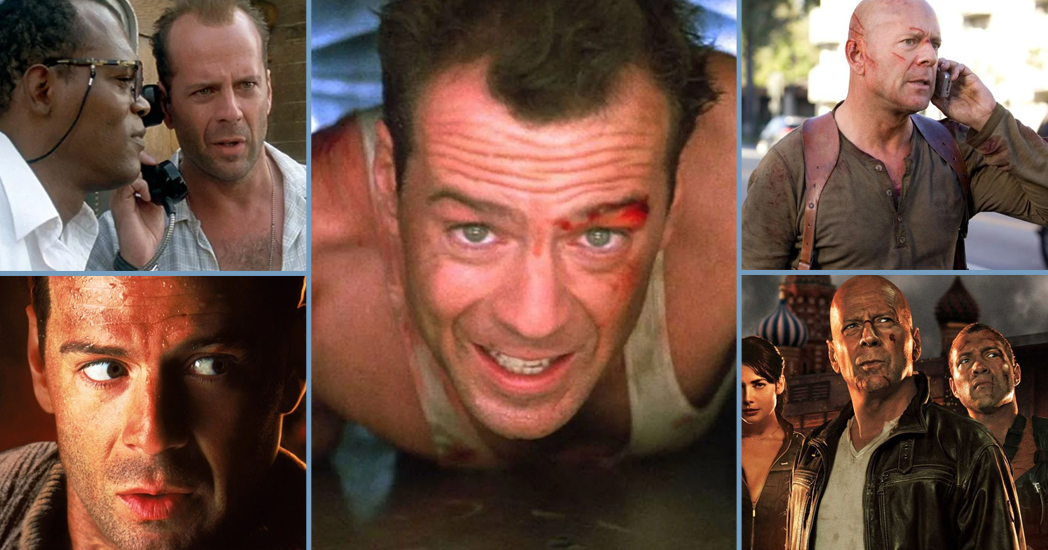 Credit: 20th Century Fox
It's no secret we're fans of the greatest movie (and Christmas movie) ever made, aka Die Hard. Heck, we're even willing to keep an open mind about the forthcoming Disney Die Hard reboot.
Given Die Hard 2 just turned 30 years old on July 4th, we thought it'd be nice to look back at the franchise that birthed a whole new sub-genre of action flicks. There's a reason you'll hear a movie like Air Force One described as "Die Hard on a plane."
So to commemorate the 30th anniversary of Die Hard 2, here is our ranking of all five movies in the series.
5. A Good Day To Die Hard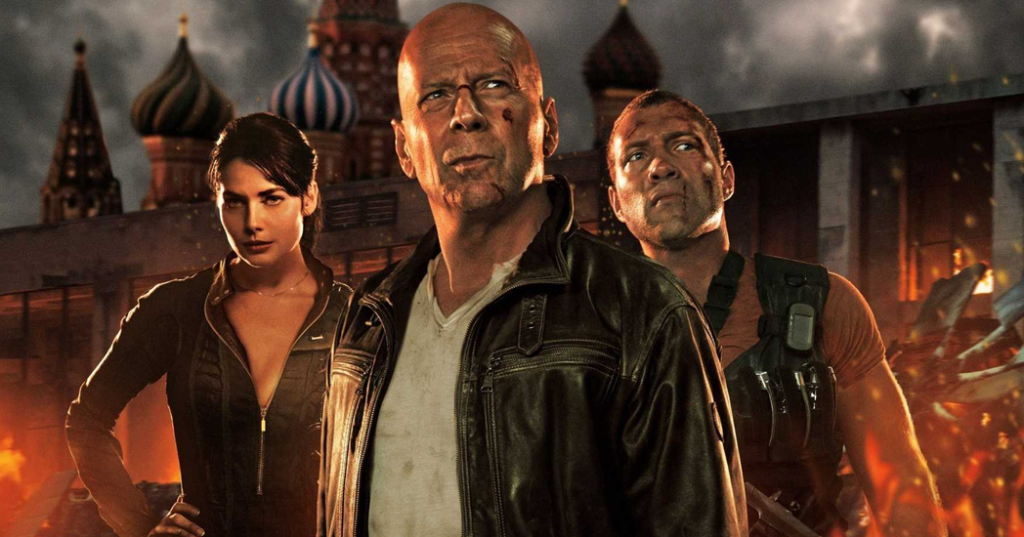 This one's a no-brainer. Save for a handful of decent action sequences (this car chase has its moments!), the fifth and final Die Hard installment is a massive misfire. The story is uninspired, the exposition is tedious, and the John McClain character we know and love is nowhere to be found. He's just sort of… Bruce Willis. Easily the worst entry in the franchise. Skip it.
4. Die Hard 2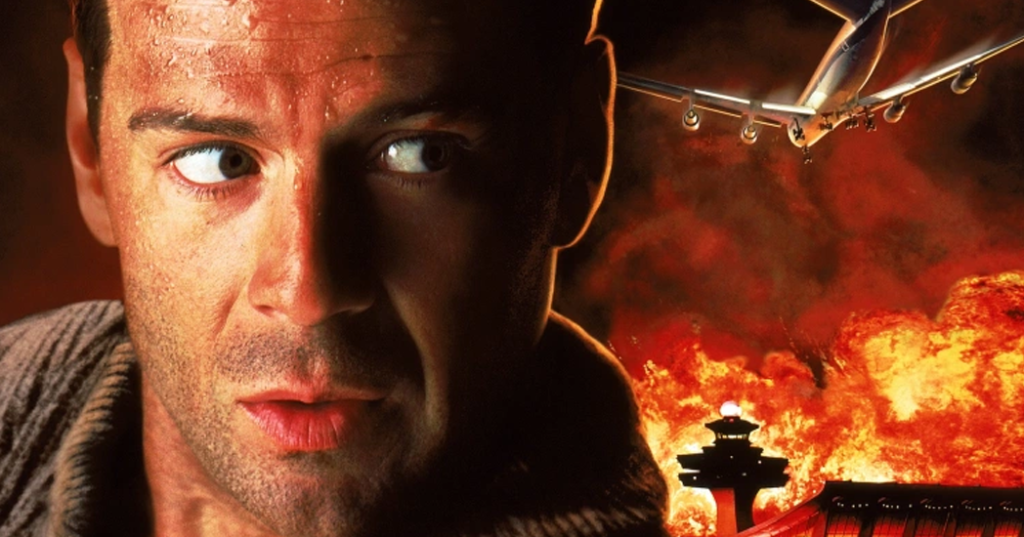 Remember how Air Force One was basically Die Hard on a plane. Well, technically Die Hard 2 is Die Hard on a plane. Kinda similar to the original, but still a really solid action flick, with no shortage of big fiery explosions and McClain's brutal one-liners. Plus you get to see him in a cardigan this time! A great movie that doesn't deserve to be touching #5 on this list.
3. Live Free Or Die Hard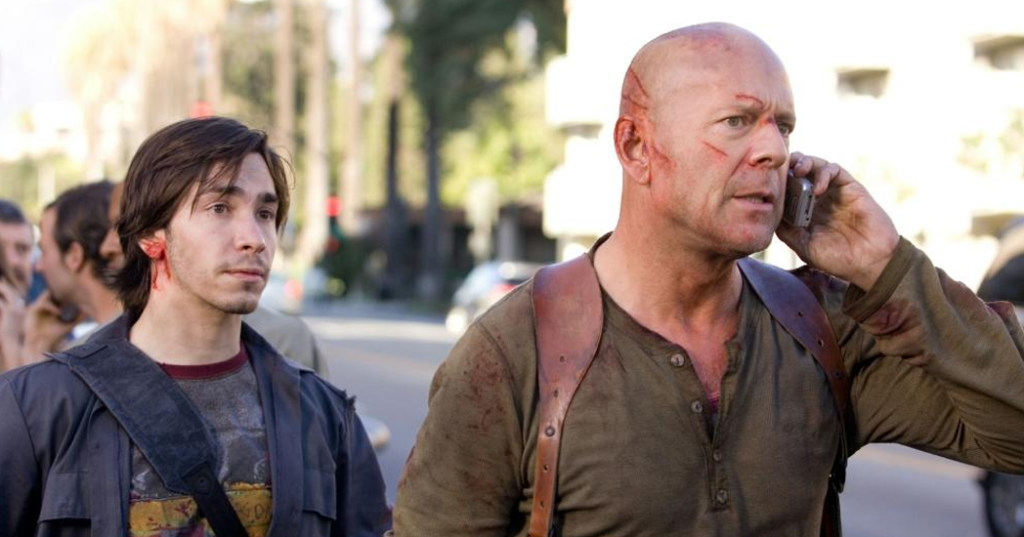 Many fans wrote off the fourth Die Hard as being too over-the-top and outlandish, but that is precisely what makes it so damn entertaining. Launching cars at helicopters midair, dodging missile fire from fighter jets while commandeering semi trucks under crumbling freeway infrastructure… this is why we have movies, gang. Likable supporting characters and a never-ending supply ludicrous stunts make Live Free is a really fun and slept-on entry in the franchise.
2. Die Hard With A Vengeance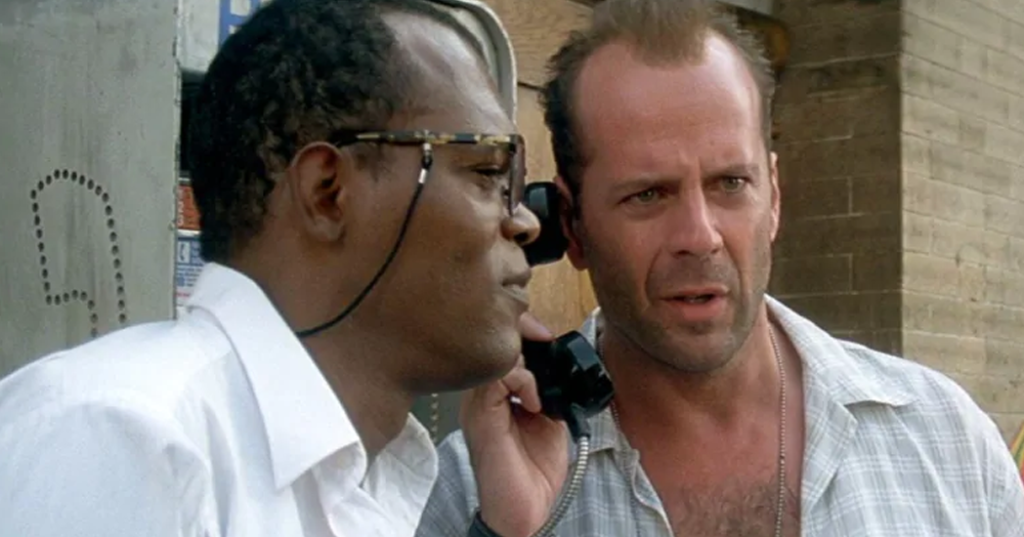 We're pretty sure the third Die Hard is so phenomenal in part because it's the one time we get to see our hero in his natural element. Despite being an NYPD detective, this is the only movie where we get to see John McClain in New York City. He uses this familiarity to his advantage, and it's nothing short of breathtaking watching him and Zeus (Samuel L. Jackson) race across Manhattan to intercept explosives planted on a Brooklyn-bound subway. Every bit as fun as the first one. Which brings us to…
1. Die Hard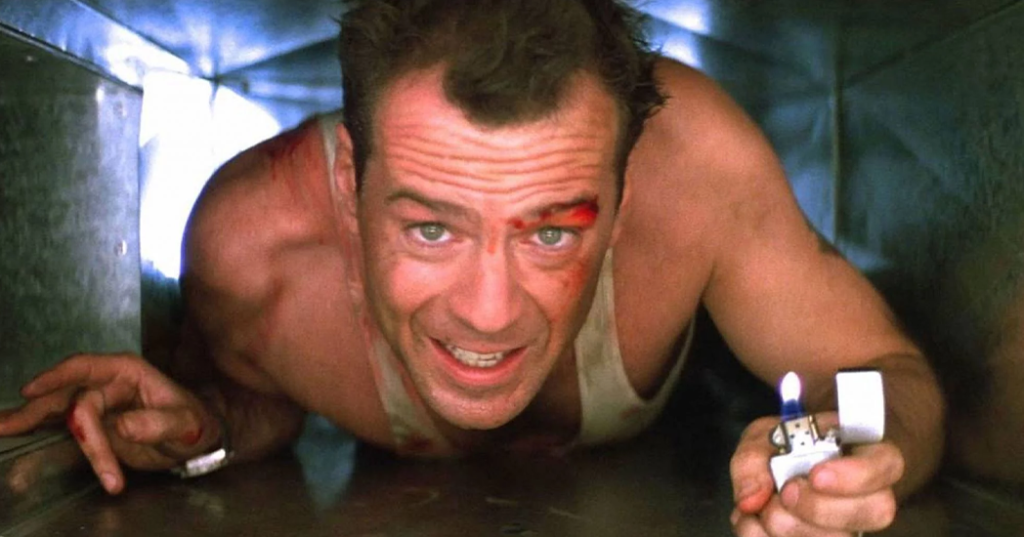 The first one. The movie that inspired a whole flavor of movie. Speed, White House Down, The Rock—hell, even Paul Blart: Mall Cop—all owe a debt of gratitude to what's widely regarded as the single greatest action movie ever made. The script is ingenious. Every seemingly innocuous thing from the first act, from the plane passenger who suggests he not hesitate to get barefoot at the hotel, to Holly's maiden name, to the fact that it's Christmas and on Christmas there is an abundance of tape…
No action is wasted, no dialogue is unnecessary. Everything you see matters. Flawless cast, jaw-dropping practical stunts, endlessly quotable. It's a truly perfect movie, and for that reason it's forever cemented its rank as #1.
Do you disagree with our ranking? Drop your top 5 in the comments!