Disney CEO Suggests Baby Yoda is a Packers Fan, Internet Not Having It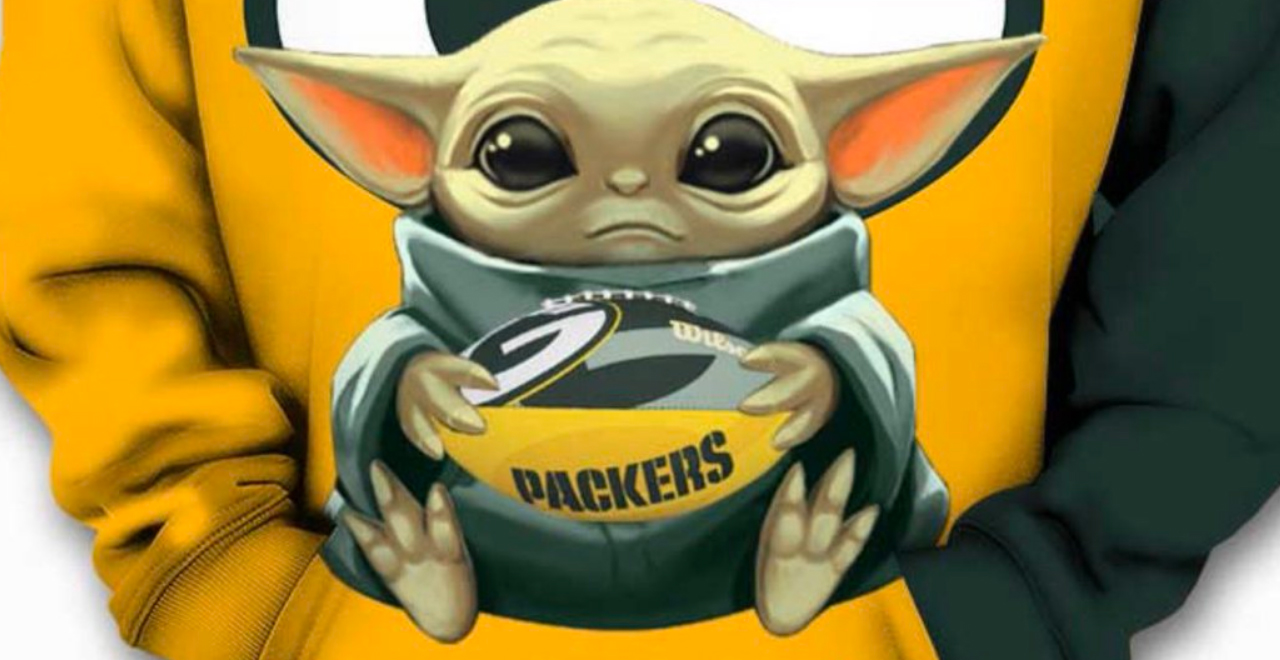 Baby Yoda is having a moment. He's taken the internet by storm and must be protected at all costs, before being fully exploited. Even the news Baby Yoda was coming to Build-A-Bear was well received and the scale had yet to be tipped.
That is, until yesterday when the head of Disney took things too far, making Baby Yoda officially a corporate SHILL. Robert Iger, Chairman and CEO of the Walt Disney Company, tweeted an image of Baby Yoda decked out in Green Bay Packers colors shortly before the NFC Championship game with a simple "Let's go @Packers" message.
Don't ever do this to that sweet baby ever again pic.twitter.com/2pEInEueki

— Patrick McMeen (@Real_Meathead) January 20, 2020
The internet didn't take it well. While it's still unconfirmed if this is a picture from Season 2 of "The Mandalorian" (it's not), many were not happy with the blatant misrepresentation of everyone's favorite force baby.
🏉🏉🏉🏉 😄🌉 pic.twitter.com/465inByslN

— Bruno Cendón (@BrunoCendon) January 20, 2020
Clearly the Force was very much with the San Francisco 49ers, who thoroughly crushed the Packers and ended their season. Seeing the Baby Yoda magic come up short must make the memes like this sting a little bit more, but this is the risk you take by bringing a beloved icon into the mix.
Strange because last I checked Baby Yoda is part of #ChiefsKingdom pic.twitter.com/93ESKrXtfa

— S H A N E (@shaneasel) January 19, 2020
Thank you @Runzwthscizzors for this #BabyYoda sporting the #49ers and #JimmyGaroppolo jersey this is awesome pic.twitter.com/GCc3ozEYpy

— CaptnSpicyPantsGaming (@SpicyCaptn) January 20, 2020
Honestly, it probably makes more sense for Baby Yoda to be a 49ers fan, given that Lucasfilm's offices are in San Francisco. Of course, he's an alien in a fictional universe, so…maybe he doesn't have any sports allegiances?
And inevitably, some decided to adopt the practice of making Baby Yoda a shill for whatever they wanted.
Hey Bob! Watch #TheConners on #ABC this Tuesday night! It's a love letter to our epic football rivalry!! pic.twitter.com/uHVclaDxL0

— alicia goranson (@privateego) January 20, 2020
Disney has made several missteps with the Star Wars franchise in the eyes of many fans, and now their CEO has made yet another, keeping Baby Yoda out of the Super Bowl by tying him to the woefully inadequate Packers.