Baby Yoda Is Coming to Build-A-Bear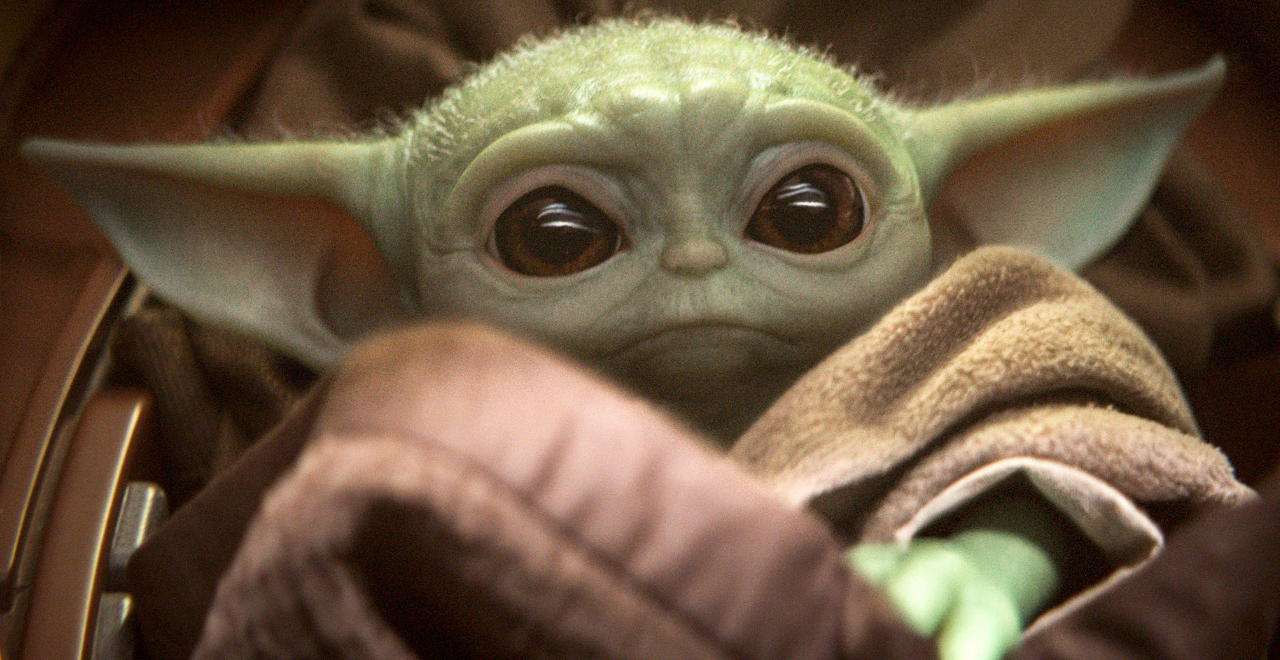 He's become a meme sensation, a cocktail, and a Christmas cookie. And now baby Yoda is coming to Build-A-Bear. The hype for the character from The Mandalorian on Disney+ has been out of this world (obligatory, groany, space-based pun intended). And this new development is destined to be a huge hit for both kids and adults alike, as it's been near impossible to get quality baby Yoda products on the market.
"I'm excited to share we will be one of the first companies to provide the digital and internet phenomenon who is trending higher than all the presidential candidates combined," Build-A-Bear CEO Sharon Price John said during a conference presentation. "We will now have The Child, also known as Baby Yoda."
Build-A-Bear Workshop will be 'one of the first companies … able to provide' Baby Yoda products to the masses in the 'next few months'

(via @BusinessInsider, @buildabear) pic.twitter.com/a0ioK9BrQO

— Fandom (@getFANDOM) January 14, 2020
I'm not exactly sure why Build-A-Bear would feel like they had to drag politicians with their announcement, as I think any rational person would vote for a fictional alien infant to run things. Nevertheless, here we are. Pop culture's favorite character meets every parent's least-favorite mall stop.
The first presentation of baby Yoda went about as well as you could imagine. He's adorable, and it's going to be an insanely popular purchase.
me when i go to build a bear for baby yoda pic.twitter.com/wKOBnRb868

— amazon echo ✨ (@hotmesslex18) January 14, 2020
Disney+ wasn't ready for the onslaught of baby Yoda obsession, which is why fans were left to decapitate angels to get their fix. But, they went as quickly as they could, reportedly starting the work on this shortly after the first episode. Their CEO said almost half of their sales are for items intended for older kids and adults, and baby Yoda is universal (skipping a pun here), so this is a no-brainer.
In just a few short months, you can build your own baby Yoda, at a galaxy near you (final pun, please forgive me).
Baby Yoda Build-A-Bear is SPECIFICALLY for me and if your child gets in my way I SWEAR TO GOD I will turn that store into a real life hockey rink. No one is safe from my body slams and cross checks. 😡

— #1 baby yoda stan (@cuddlybaer11) January 14, 2020