Disney fans everywhere are rejoicing while many parents around the country are likely saying "Oh dear god, another streaming service?"
Originally announced in 2017, Disney has now released the details surrounding their highly anticipated Disney+ service, now set to hit streaming devices on November 12 of this year.
The company posted this teaser on their Instagram page:
https://www.instagram.com/p/BwInyRmF8Bx/
That's right – the days of waiting for Disney to open its magical vault are over, with 13 of their Signature Collection films including Aladdin, Beauty and the Beast and The Little Mermaid all being made available at launch.
Fans of the Pixar movies are also in luck as they'll have access to all of the beloved features and shorts in addition to new content created especially for the service including a brand new Monsters Inc. series.
But wait… there's more!
According to the company, they are set to release more than 25 original series and 10 original films, documentaries and specials, just within the first year.
These include new original programming from Marvel Studios, Walt Disney Animation, Pixar and National Geographic.
Did I mention the original Star Wars trilogy and the prequel Trilogy will be instantly available? Or that the first scripted live-action Star Wars series, The Mandalorian, will be too?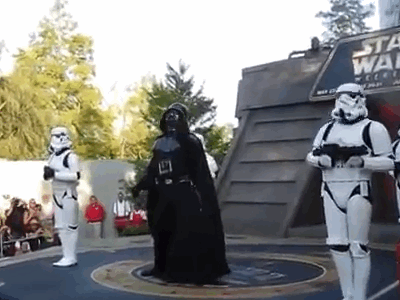 Still not sure? Maybe this will sweeten the deal: Disney+ will have all 30 seasons of The Simpsons available on the service from on day one.
In addition, Disney says audiences will also have access to "family-friendly Fox titles such as The Sound of Music, The Princess Bride and Malcolm in the Middle and more than 7,500 television episodes and 500 films including blockbuster hits from 2019 and beyond."
How much will all this cost, you ask? The Disney+ service will debut at $6.99 a month and will be available on a wide range of mobile and connected devices, including gaming consoles, streaming media players and smart TVs, with support for up to 4K HDR video playback.
Subscribers to the new streaming service will also have the ability to create custom profiles, each with personalized experiences and curated content.
Bottom line: if you have kids or enjoy movies and TV, your household will now likely have one more monthly bill.
To receive more news and updates on the service, visit DisneyPlus.com