Halloween is one of the rare times where it's fully acceptable for kids to go out in public dressed as dinosaurs or superheroes or Flo from Progressive. But for kids with special needs, the thrill of finding That Perfect Costume can feel more like an unwelcome challenge. It's never fun to feel left out, especially on such a massive scale. Disney is working on changing the disappointment of looking at a store full of costumes and feeling like none of them are meant for you, one inclusive costume at a time.
Disney's line of adaptive costumes takes overthinking out of the equation. Gone are the days of worrying about whether your child's wheelchair will block the best parts of their costume. No longer will you have to worry about seams and labels causing issues for kids who struggle with sensory input. Disney has you covered.
Catch our friends @Rollettes_LA dancing their way into spooky szn with our adaptive Halloween offerings, available now at https://t.co/j4OBJxa5u5! pic.twitter.com/pDCauPeeuP

— shopDisney (@shopDisney) August 16, 2021
The Shop Disney website offers costumes that can transform wheelchairs into magical carriages, or a Razor Crest Ship from The Mandalorian if that's more your speed. As if that isn't impressive enough, these costumes don't have to be solo pieces.
Disney's extensive line of costumes allows the adaptive options to fit in seamlessly with other group costumes. This means that your entire family can get in on the fun without worrying about whether or not the costume can accommodate your kid's special needs.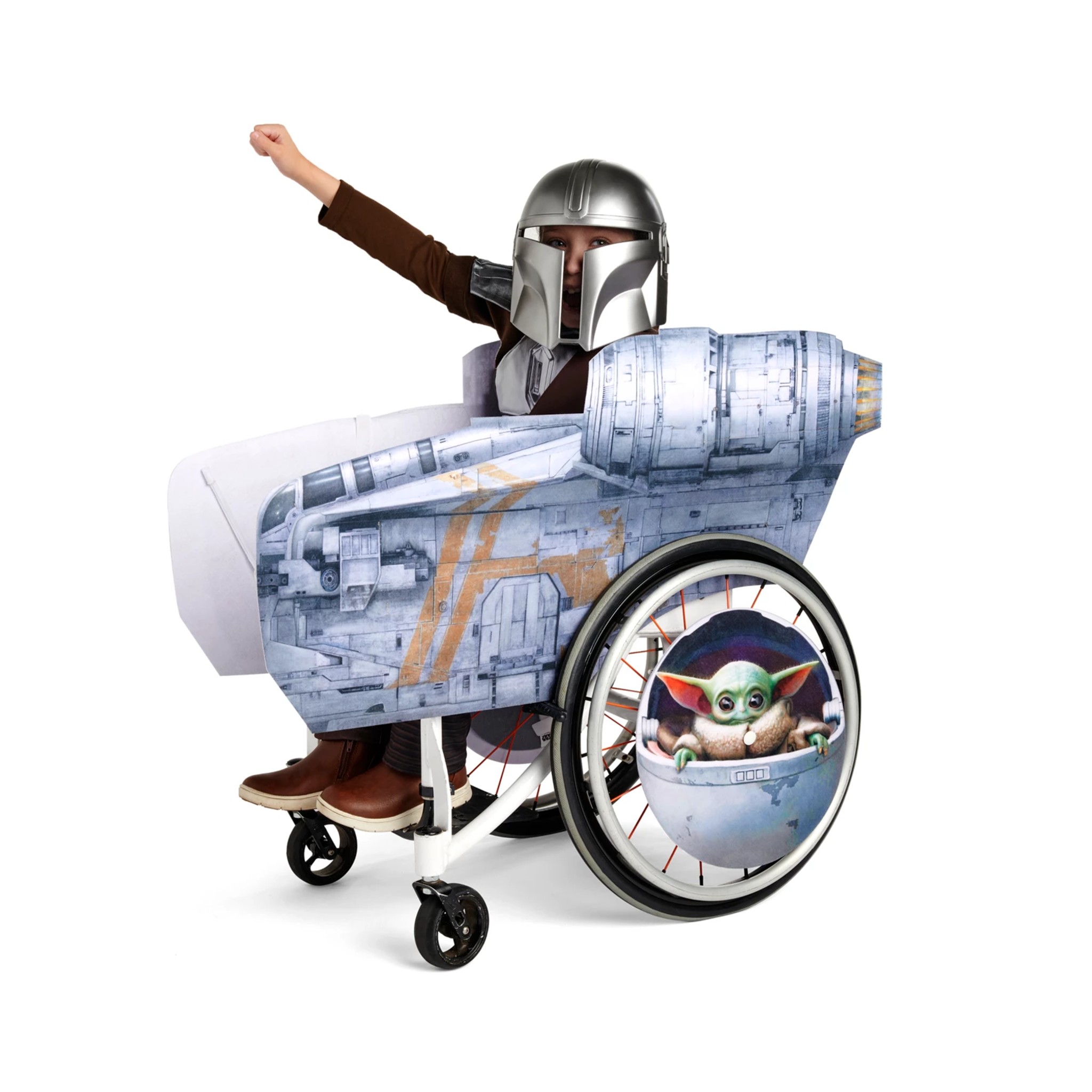 Adaptive costumes were created with functionality and versatility in mind, but they don't skimp on cool features any kid would love. Perhaps the best part of these costumes is the fact that they don't look adaptive. Though you're aware of the flap openings for tubes and the stretchier fabric, kids just see a costume. They see a costume that's just as cool as the costumes their friends are wearing, a costume that allows them to simply be a kid.
You can browse Disney's line of adaptive Halloween costumes here, and the rest of the Shop Disney site for costumes for the whole family.