'Deez Nuts' Candles Have a Pleasant Aroma and a Wonderful Scents of Humor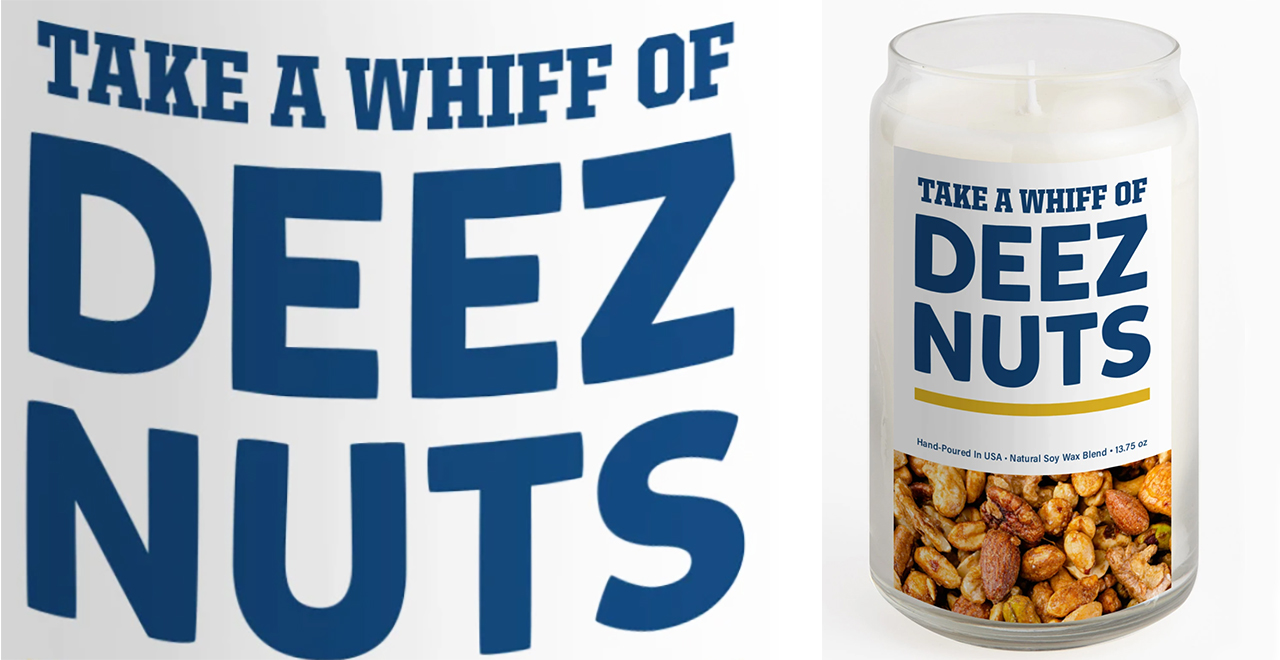 Do You Want to Smell Deez?
Deez What?
The Dad pretty much has the best selection of scented candles known to dad-kind (new shoes, backyard cookout) but we're particularly proud of "Deez Nuts."
Aren't we all?
Don't worry, the name is merely a joke, obviously. (Setting aside the fact that the universal disinterest in smelling your nuts is a fundamental and objective truth, I can't even imagine the logistical difficulties involved with capturing, replicating, and somehow transferring such a scent and into a candle.)
The name "Deez Nutz" is a playful reference to the classic joke that may or may not have originated – but certainly was popularized – in a sketch on Dr. Dre's The Chronic album in 1992. This gag inspired this new candle scent that has the essence of almond, coconut, and pralines mixed with caramel, honey, and brown sugar. Deez nuts have never sounded so tasty, amirite?
Each of those scents is definitely enticing – I am so partial to the smell of coconut that it's a wonder I haven't accidentally poisoned myself by chugging my wife's conditioner. If you're buying a Deez Nutz candle, you're not only getting these wonderful aromas with a 60 to 80-hour burn time, you're getting the laughs.
You can pre-order it now for $35 bucks. It would make a great Father's Day gift.
Because Deez Nuts are the gift that keeps on giving.