Arkansas Doctor Forgives $650,000 Worth of Patients' Medical Debt for Christmas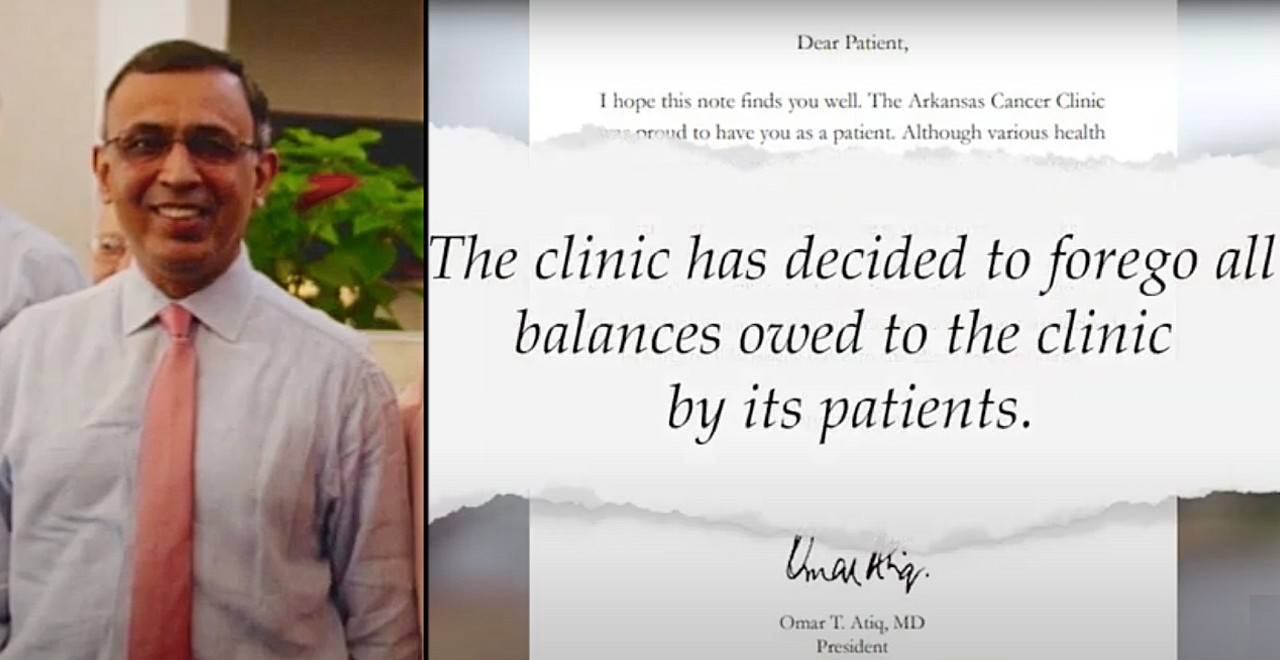 Cancer is one of those things that you can't predict or plan for, but if it happens, it changes nearly every aspect of your life. Of course, fighting the disease itself is the first priority, but financial strain can linger long after the cancer is gone. Dr. Omar Atiq, an oncologist in Pine Bluff, Arkansas, recently closed his clinic after nearly 30 years of helping cancer patients through one of the most difficult struggles of their lives. But before he stepped away for good, Dr. Atiq had one last job to do.
Dr. Atiq was tasked with finalizing all payments from former clients, clients who he contacted himself, or through billing companies over the years about outstanding bills. Many of those who were able to pay off their remaining balance did, but the big-hearted doctor soon realized that it wasn't negligence that kept his former patients from paying – several of them simply did not have the money.
"Over time I realized that there are people who just are unable to pay," Dr. Atiq told Good Morning America. "So my wife and I, as a family, we thought about it and looked at forgiving all the debt. We saw that we could do it and then just went ahead and did it."
This year, nearly 200 of Dr. Atiq's former patients received a holiday greeting that changed their lives. The note read, "I hope this note finds you well. The Arkansas Cancer Clinic was proud to serve you as a patient. Although various health insurances pay most of the bills for the majority of patients, even the deductibles and co-pays can be burdensome. Unfortunately, that is the way our health care system currently works."
The note concluded, "Arkansas Cancer Clinic is closing its practice after over 29 years of dedicated service to the community. The clinic has decided to forego all balances owed to the clinic by its patients. Happy Holidays."
The total cost of the medical debt Dr. Atiq and his family chose to forgive totaled roughly $650,000. A staggering sum, but it allowed the doctor to do something about an aspect of his job that often bothered him. Like many doctors, Atiq was concerned with his patients' well-being. Medical care is absurdly expensive even with insurance, a sad reality that haunts many doctors trying to best help their patients.
"I just hope that it made it a little bit easier for them. That's it," the father of four doctors and doctors-in-training said. "I just hope that it gave them a little sigh of relief and made it easier for them so they could face other challenges they may be facing in their lives."