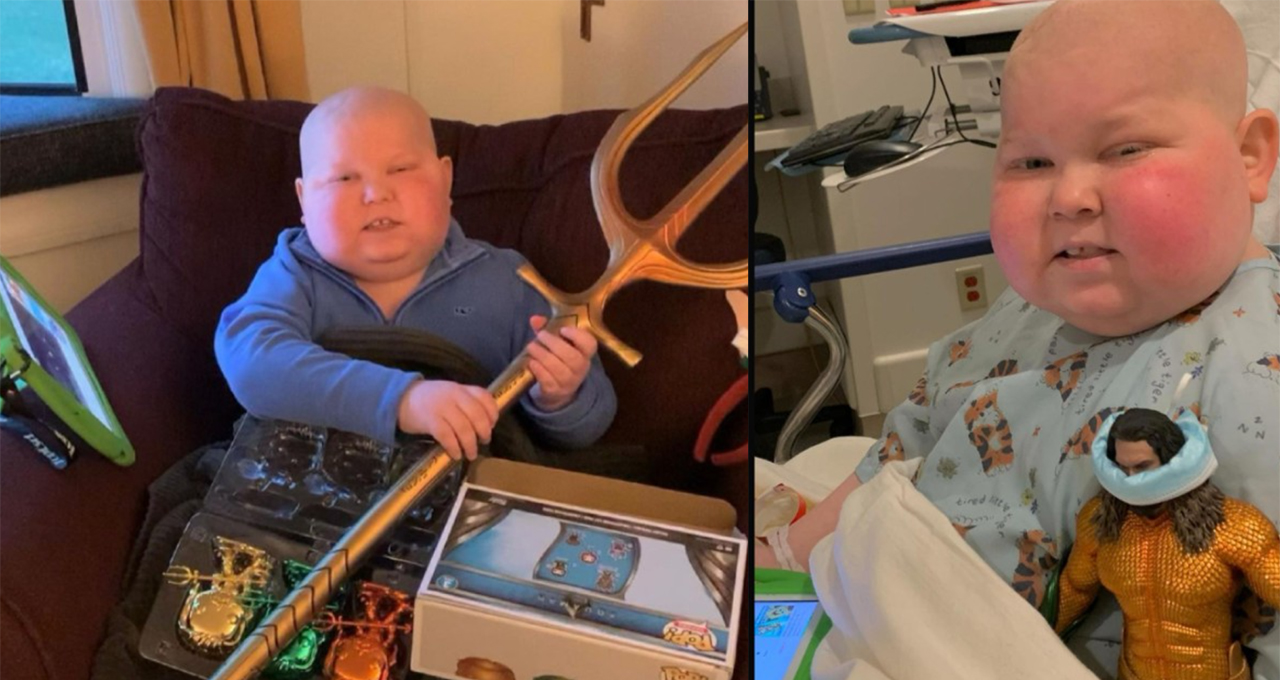 Credit: Instagram/prideofgypsies
Comic book movies are great, but what's even cooler is when stars use their status to really make a difference for fans going through a hard time. We've seen countless examples from our Marvel heroes like the Chrises Evans, Pratt, and Hemsworth. Ryan Reynolds is another great example. And if he wasn't on the list before, you definitely gotta add Aquaman himself Jason Momoa.
Aquaman made waves this week by sharing the story of a young fan with cancer, and Squad Momoa went above and beyond to cheer up the little guy, having an authentic Aquaman trident delivered to the youngster.
View this post on Instagram
7-year-old Danny Sheehan went viral for his response to an Aquaman toy awhile back, and Momoa reached out initially with a FaceTime call. And now he's upped the ante, sending the boy an authentic Aquaman trident from Warner Brothers. He also sent along some Aquaman collectibles and a note that read "Can't wait to ride on some dolphins with you Danny! Love, Uncle Aquaman"
Momoa shared the pics on Instagram along with a shoutout to Sideshow Collectibles and WB for helping him get the care package together.
"Wanted to share a picture of this amazing boy Danny Sheehan his mom sent me," he wrote. "Mahalo to everyone involved."
Danny's mom said he had a rough week before getting the surprise from Aquaman.
A young fan struggling with cancer, and Momoa going the extra nautical mile to bring a smile to his face is the exact sort of thing people should be using their platform for. We already liked Momoa, but he's definitely cementing his status in our book.