Recently-Rescued Dog Saves Owner's Life After He Collapses From a Stroke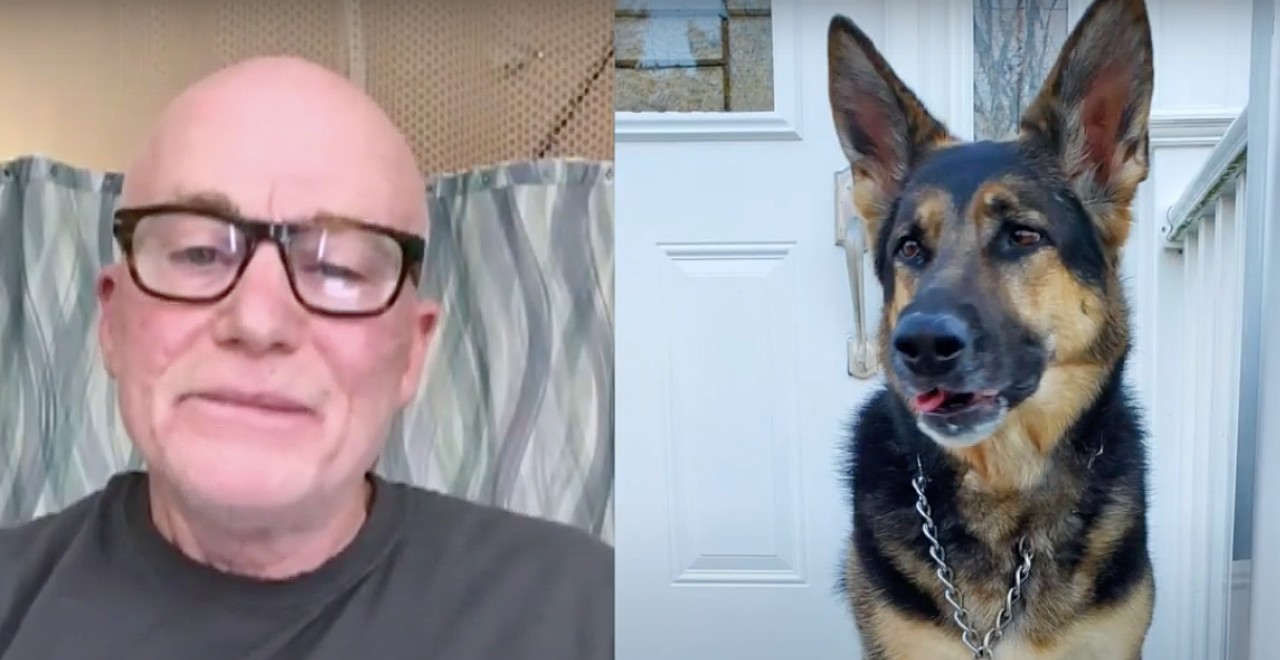 A phrase that's frequently thrown around when talking about rescue dogs is, "who rescued who?" Though technically it was the human's decision to give a dog in need their forever home, dogs have the incredible ability to give back to their humans. You provide the food and shelter, and they'll happily provide constant companionship and love. Dogs can calm anxiety and help us through challenging times, but sometimes, they rescue their humans in ways we can't ignore.
Sadie, a 6-year-old German shepherd, was surrendered to a local shelter by her former owner. Middle-aged dogs have a much harder time being adopted than puppies and the trust issues that followed the loss of the only humans she knew and loved made her situation even more challenging.
"She was confused and seemingly lost upon rescue, having suddenly lost the only family that she knew," the Ramapo-Bergen Animal Refuge said on Facebook. "Sadie is a loyal dog, but nervous and protective with new people, making her a more difficult placement. Just a few months ago, Brian came into Sadie's life and decided to adopt her. Though her bio noted that she was especially nervous with men, Brian felt a special bond with Sadie, as he valued her intelligence, hesitancy to trust and fierce loyalty once she did form that trust."
It wasn't long after Brian took Sadie home that she had the opportunity to prove her fierce loyalty, an opportunity that saved Brian's life. Just a few months after embarking on a new life together, Sadie realized something was very wrong with her human. Brian collapsed, after experiencing what was later diagnosed as a stroke. Sadie stayed by Brian's side, keeping him awake by licking his face. According to the Ramapo-Bergen Animal Refuge, Sadie even pulled Brian over to his cell phone – had Sadie not been there, Brian wouldn't have been able to call for help.
Thanks to Sadie, Brian got the help he needed in time. While Brian recovers from his stroke, his furry hero is staying with family. The pair FaceTime daily, making sure Sadie knows she hasn't been abandoned again. Brian may have rescued the middle-aged pup a few months ago at the shelter, but this time, it was Sadie who rescued Brian.