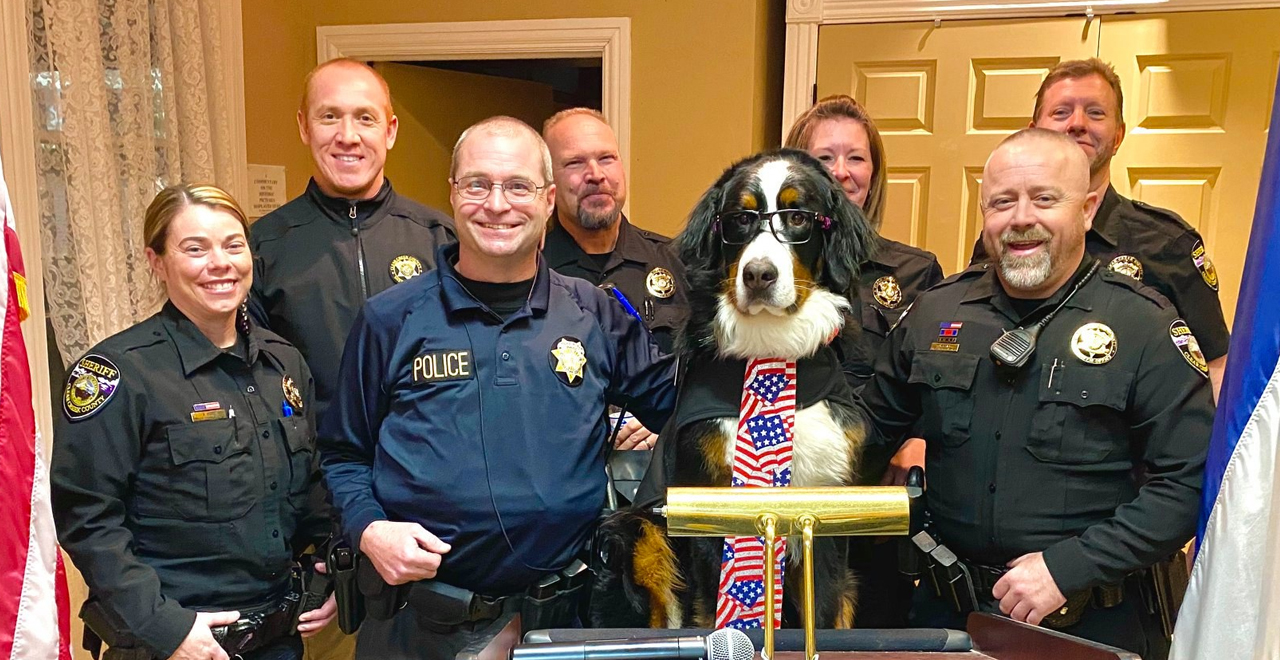 Credit: Facebook/Clear Creek County
Politics can turn families against each other. The discourse can be divisive and downright corrosive for society. Politics is ruff.
That's definitely the case in one Colorado town at least, as they decided to go a different route with their mayor. They didn't go left, they didn't go right, they went dog. And frankly, it's a genius move. The town of Georgetown, Colorado decided to make a dog their honorary mayor.
(OK, I can also see the case being made for a pawlitics pun, but that's just not where we went).
Parker the Snow Dog is the big dog who became mayor of the small town. He was sworn in before a packed community center, according to an official statement. He was even decked out for his big night (no word on whether the glasses are a regular look for Parker).
Now, before you go thinking they coalesced behind some no-name dog, know that Parker is famous. For a dog, at least. He's the mascot for a ski camp, a therapy dog, and is also featured on Denver Broncos broadcasts.
Oh, and he has more than 20,000 followers on Instagram. Which is almost as impressive as the idea of a dog creating his own Instagram account.
According to his website (just go with it), Parker is committed to bringing hugs, love, and cookies to the people of Georgetown. Honestly, it's a pretty solid platform.
Hopefully, this can be the start of a new trend, embraced across the political spectrum. It's time for more mayor dogs. How about some cat congressmen? Maybe a hamster for comptroller or a weird bird for judge.
It's time for a change. It's time for some new species in politics.