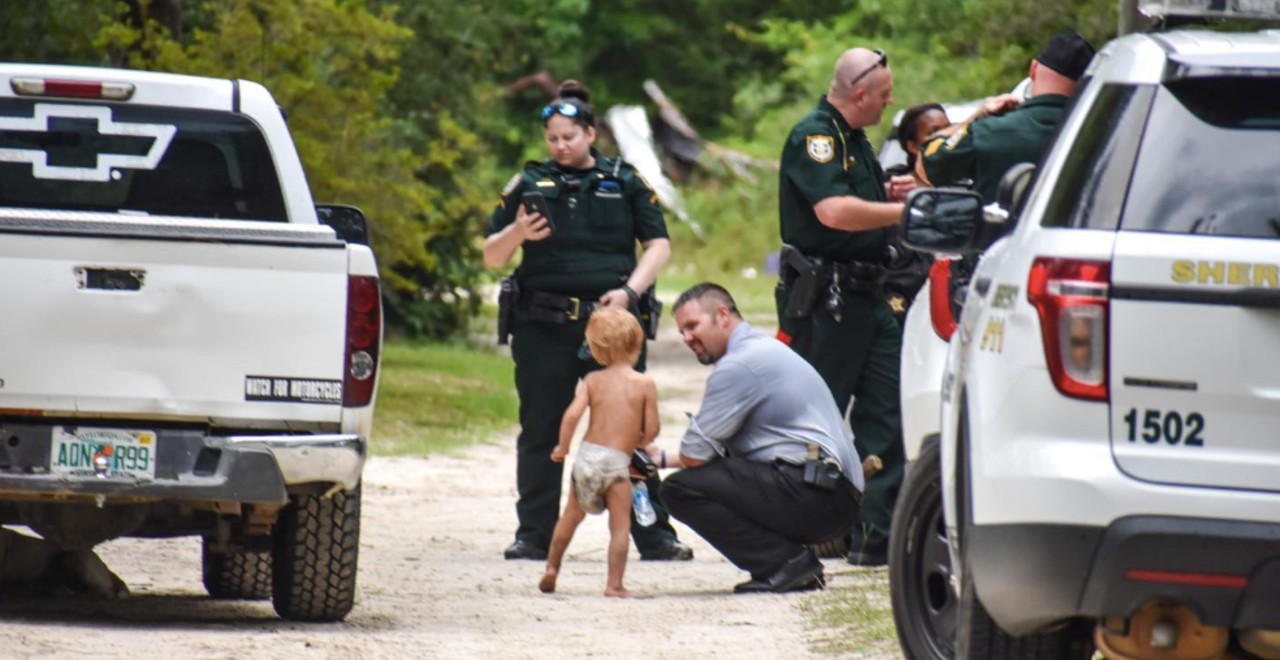 Credit: Facebook/Walton County Sheriff, Michael A. Adkinson, Jr.
There are few things more terrifying than the realization that your child isn't where you thought they were. At first, you may hope it's just a poorly-timed game of hide and seek, but that doesn't stop you from jumping into action.
One Florida family experienced this exact, horrifying scenario recently upon realizing their 3-year-old son, Marshal Butler, was missing. Marshall has autism, and as a result, is non-communicative. He would not be able to ask for help, nor would he be able to give a neighbor his name or address if he was found. This was truly a nightmare for this frantic family.
Family, neighbors, along with law enforcement from several counties set out to find the toddler upon discovering he was no longer in his home.
"We were panicked. All sorts of worst case scenarios are running through their heads," Marshal's aunt, Kayla Stewart, told WJHG. "Through the whole process you're terrified."
Though the family was rightfully hysterical about the whereabouts of their toddler, one small detail of the child's disappearance gave them a bit of hope. The family's trusty dogs, Nala and Buckwheat, were also missing from the home. Maybe, the family hoped – just maybe, Marshal and his protective pups were safe and sound together.
A collective sigh of relief could be heard across the entirety of Ponce de Leon – about a mile from the family's home, a neighbor named Carol Shelton found Marshal and his loyal companions. Muddy, wearing only a diaper, but completely unharmed. Marshal had wandered nearly a mile to go on what we can only imagine is a 3-year-old's version of hiking the entire Appalachian Trail, his furry protectors never leaving his side.
Of these heroic pups, Butler's mom says, "They're doing their job". Hopefully, a bonus is due for these overtime workers, preferably in the form of a nice juicy steak.