Dollar Shave Club Honors Father's Day With a Nod to the Dad Bod [WATCH]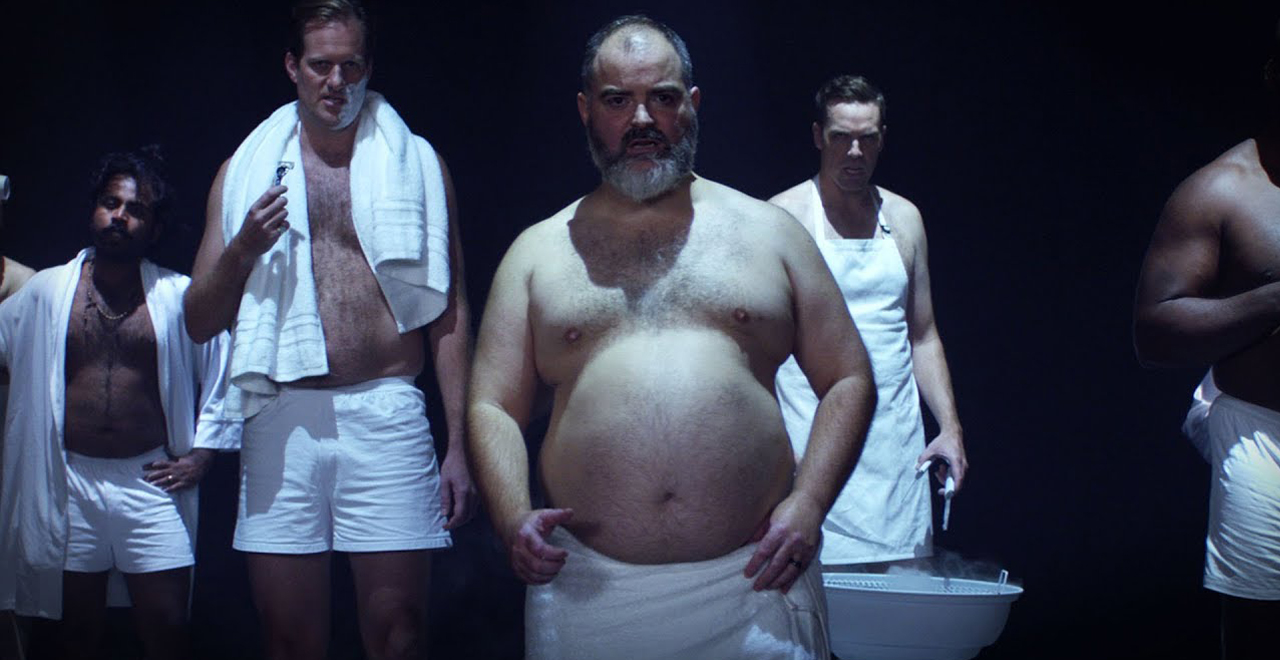 It's big. It's beautiful. It's the dad bod.
And for Father's Day, Dollar Shave Club is celebrating dads of all shapes and sizes with its first-ever DadBod Gift Set, the perfect collection of shave butter, lotions, shampoos, and, of course, razors—everything needed for a dad to look and feel his best on his big day.
Furthermore, the company is promoting the product with a celebration of the literal father "figure." The video, titled 'Manifique: A Father's Day Gift,' is a highly choreographed dance number that is nothing short of majestic.
It's okay if you cry. True beauty has that effect.
The work of art features a wide variety of dad-tastic bods, all exposed for the world to see in varying fatherly situations. Shaving, grilling, reading the paper—the dads are engrossed in their typical day-to-day duties before jumping into an intricate dance number with the grace and aplomb of trained ballerinas.
The original song, Dadbod, is a bumping techno tune that features a gravelly voice singing empowering lyrics like, "I work hard to get my dad bod. . . My physique. . . is unique."
The video finally comes to a close with the simple phrase, "Whatever your bod, welcome to the club."
Manifique, indeed.