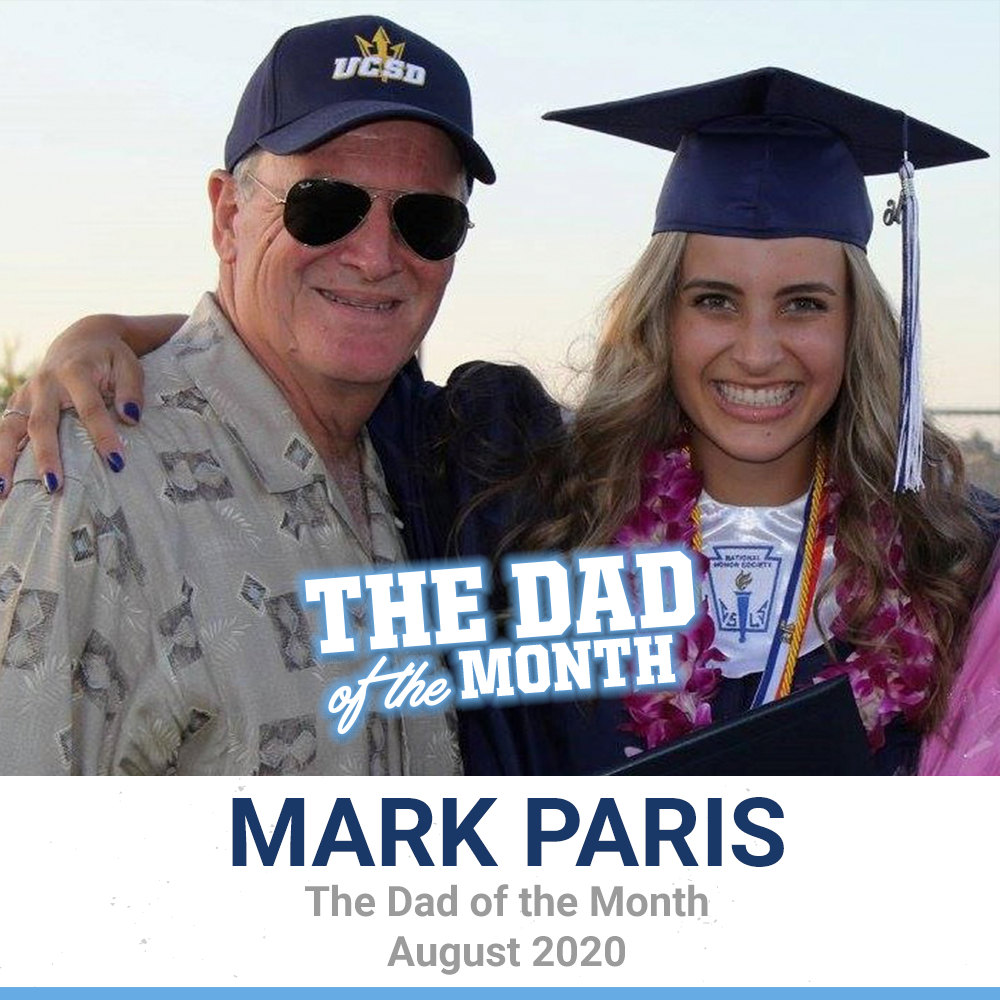 Credit: Photos courtesy of Emily Paris
We are honored to announce The Dad of the Month for August 2020: Mark Paris. Despite being faced with serious health issues, Mark has remained a dedicated dad who always puts his family before himself. He was nominated by his daughter, Emily, who couldn't say enough good things about her papa:
"My dad is the type of dad that continues to work and build and tinker even after retirement (yes, his first retirement project was to build a deck in our backyard, of course). He always needs to be working, thinking, and creating. About a month before I was scheduled to move into my college dorm, my dad was diagnosed with diabetes. Shortly after, he learned that he had stage-four melanoma, as well. While still adjusting to a new diet to regain control over his blood sugar, he needed emergency surgery to remove all the cancerous lymph nodes under his right arm.
"It was a terrifying time for both of us–he was preparing for the worst while I was worried about leaving my dad in poor health, especially since his line of work relies on his physical capabilities. I still remember a few days before his surgery we went kayaking (an activity I grew up doing a lot with him), not knowing if it was the last time we would get to go together. We were both secretly terrified, but he never let me see the side of him that was scared.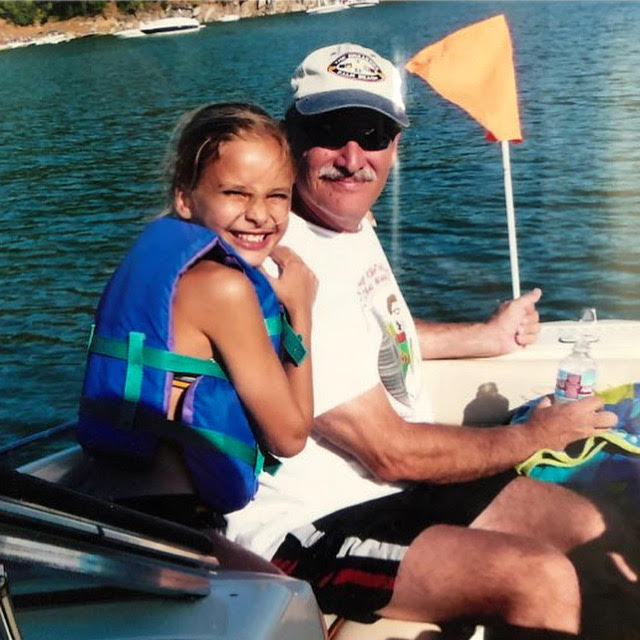 "My dad deserves to be 'Dad of the Month' because being a dad is the very reason he is still here today. After his surgery, he drove a painstaking 10+ hours with a drain bag attached to his incision site to move me into my dorm. It has always been his dream for me to go to college and wouldn't have missed it for the world. He always reminded me that no matter what happened to him, I needed to promise I would finish my degree.
"Even though my dad was going through a lot, he never failed to be available and supportive during my educational journey. Not only is he an active person, but he's also one of those dads that falls asleep at 6 PM and wakes up at 2 PM. There were too many nights to count when I would call him at 5 AM crying about the half-finished essay that was due at 9 AM that day. He was and is ALWAYS there for me. He would get all kinds of interesting, random jobs to help support me financially through school as well, even though he was in no state to be exerting himself to the level he was. One time my grandma sent me a picture of him cutting dead branches out of the 30-foot pine tree in her backyard. What a guy, honestly.
"Long story short, it is because of my dad that I graduated from college and am now going on to pursue my PhD. He's my biggest supporter, my rock, and my role model. There's no one else in this world that could persist through the challenges he has faced with the same smile on his face and capacity to put others before himself. I love you, papa!"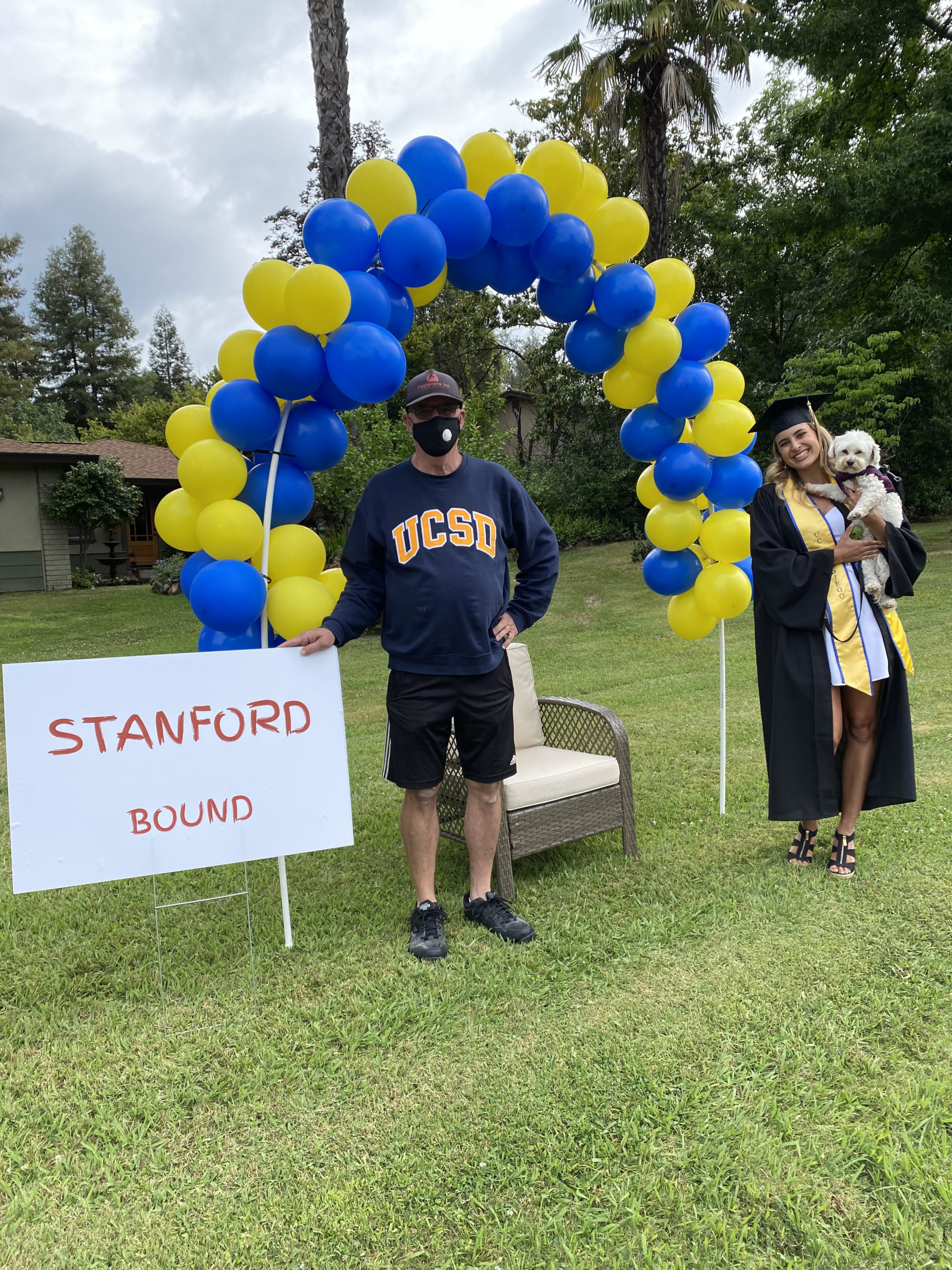 To honor Mark and his fearless commitment to family, we're giving him $500 and some special edition dad gear. Mark's tenacity, excitement for life, and refusal to let health issues hinder him from being the best dad he can be are admirable characteristics that we should all strive for. Cheers!
Click here to read more or nominate a special dad in your life.