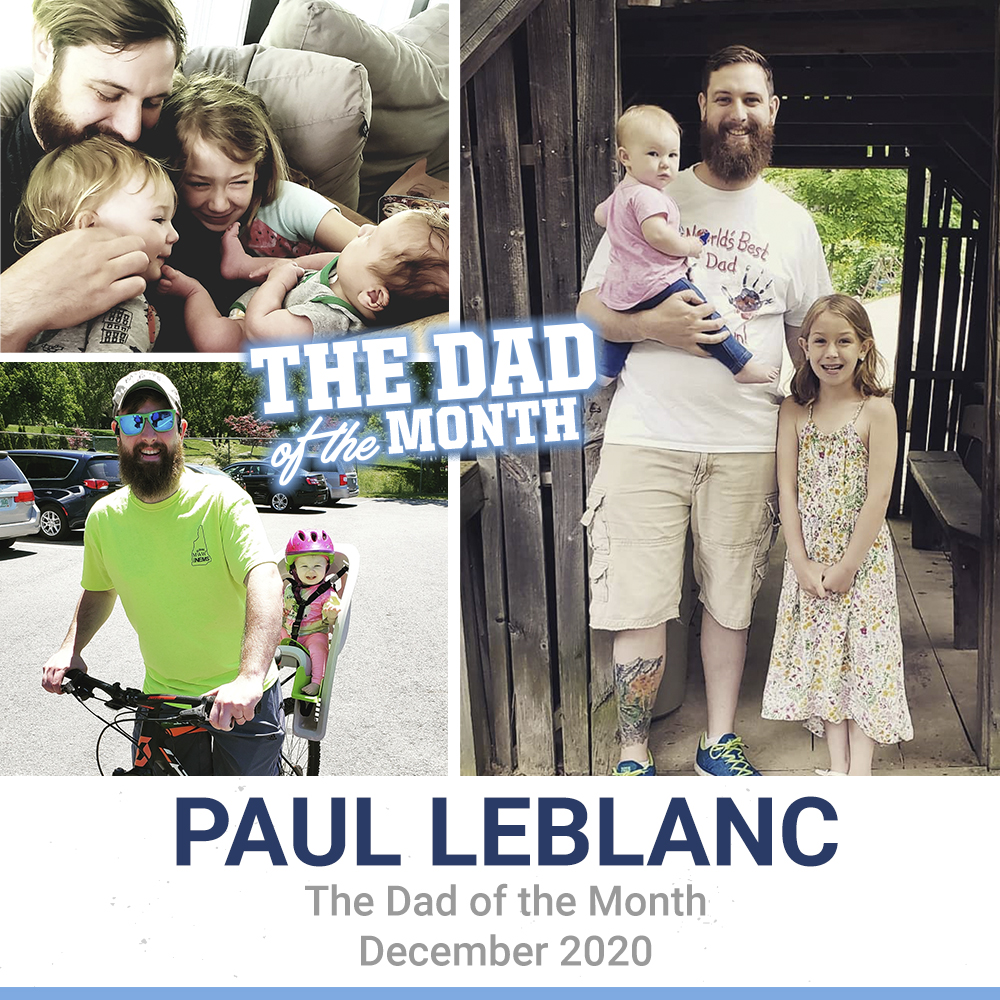 Credit: Photos courtesy of Grace LeBlanc
We are honored to announce The Dad of the Month for December 2020: Paul LeBlanc. Despite his job being eliminated, Paul spent 2020 being a rock steady support to his wife, raising two kids, and welcoming a new baby into the family. His wife, Grace, wrote a wonderful nomination entry, gushing over how thankful their family is to have Paul in their lives: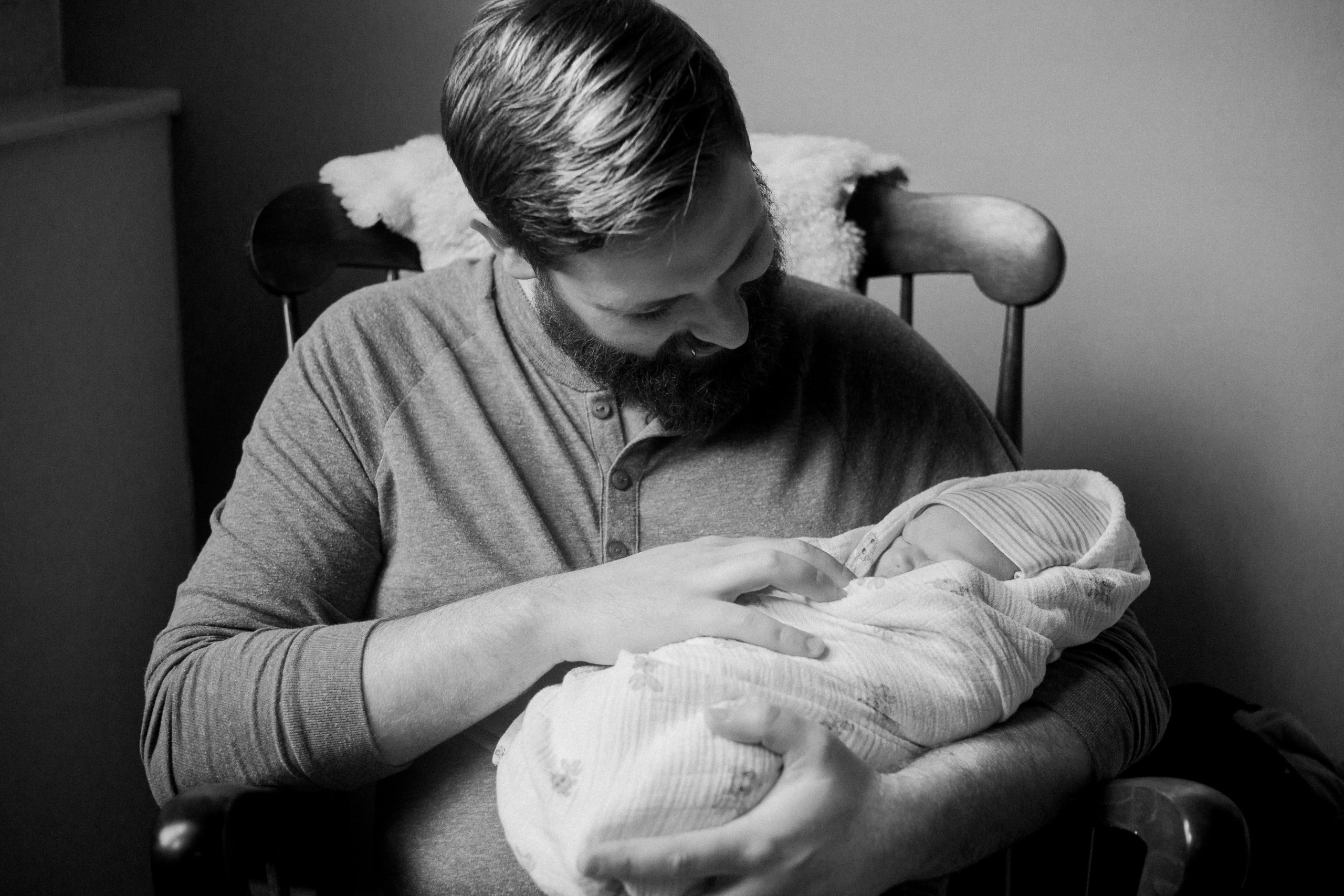 "My husband totally deserves to be The Dad of the Month. He wins every month in our house.
"When I met Paul, he had a 4-year-old daughter from a previous relationship. One of the things that helped cement that he was 'the one' for me was what a great dad he is.
"For the first 6 months, we only went out on dates on weeknights so he didn't miss time with his daughter. He talked about her constantly and when I eventually did see the two of them together it was obvious how much she adored him right back.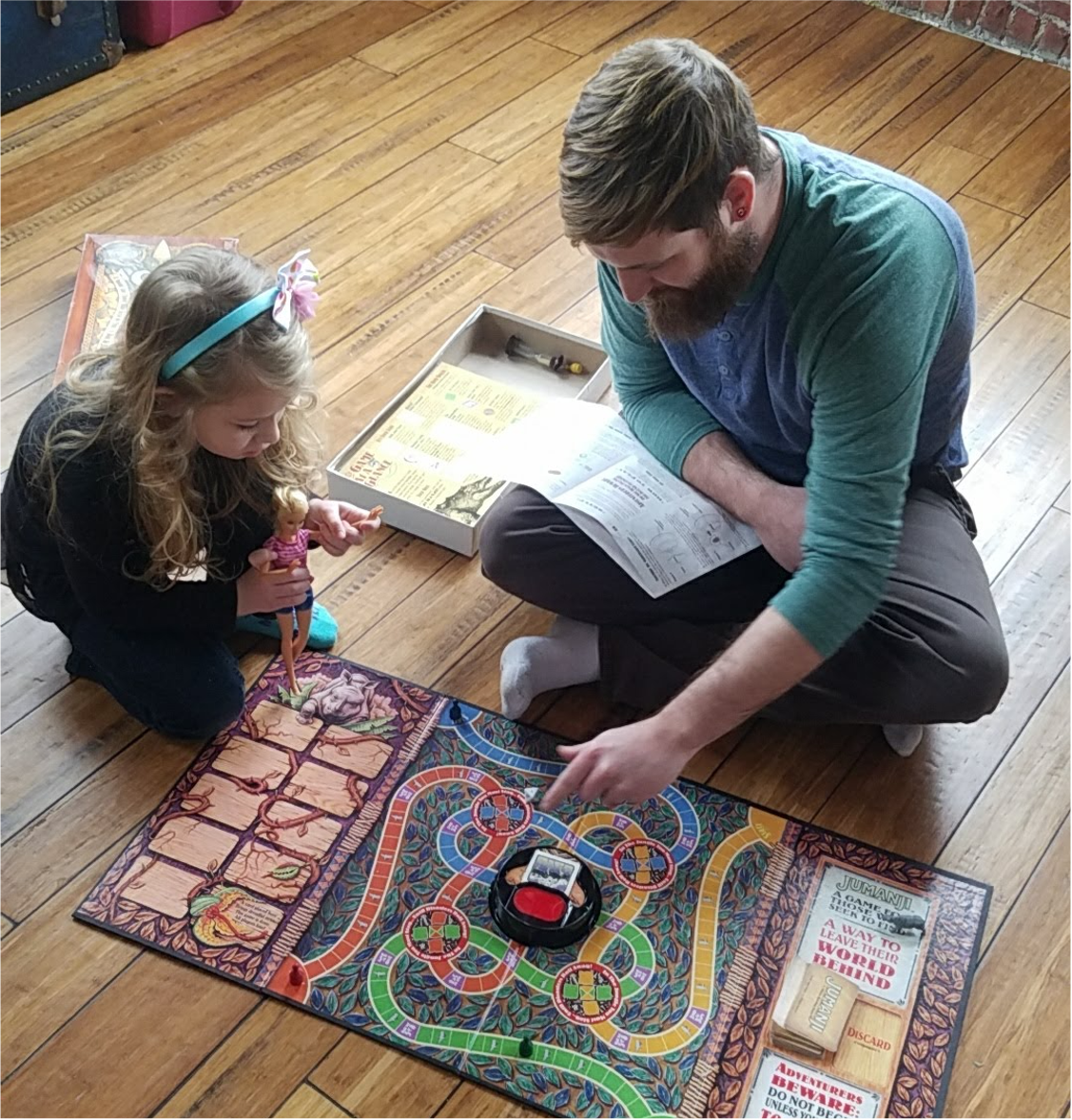 "Since then Paul and I have gotten married and have had two kids of our own, we've had some setbacks. Because I was pregnant when Covid-19 first hit, he was advised to stay home from work to reduce his risk. While he was home on FMLA (Family and Medical Leave Act) his job was eliminated. Since I'm a stay at home mom that left us with 3 kids and no income.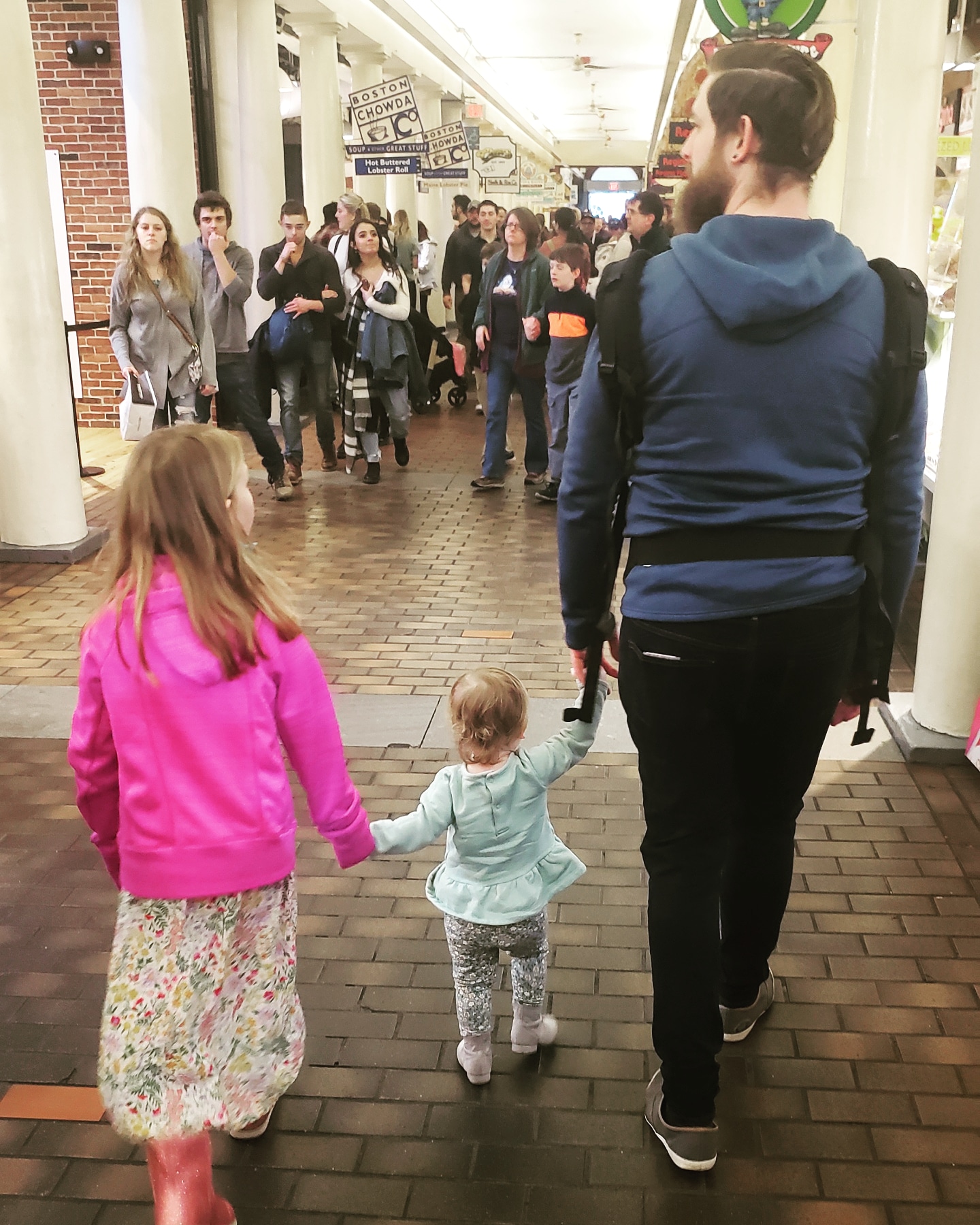 "It's been a rough 7 months since our son was born and there have been lots of times when I didn't know how we would survive. Paul has been a rock for the family, always reminding me that we would figure it out and I feel so grateful that my son has never known life without his dad home 24 hours a day.
"He wakes up and cooks eggs for our 2-year-old, helps our 8-year-old with remote learning, and is always doing projects around the house with free Facebook marketplace finds. He even mows the lawn with a baby on his back!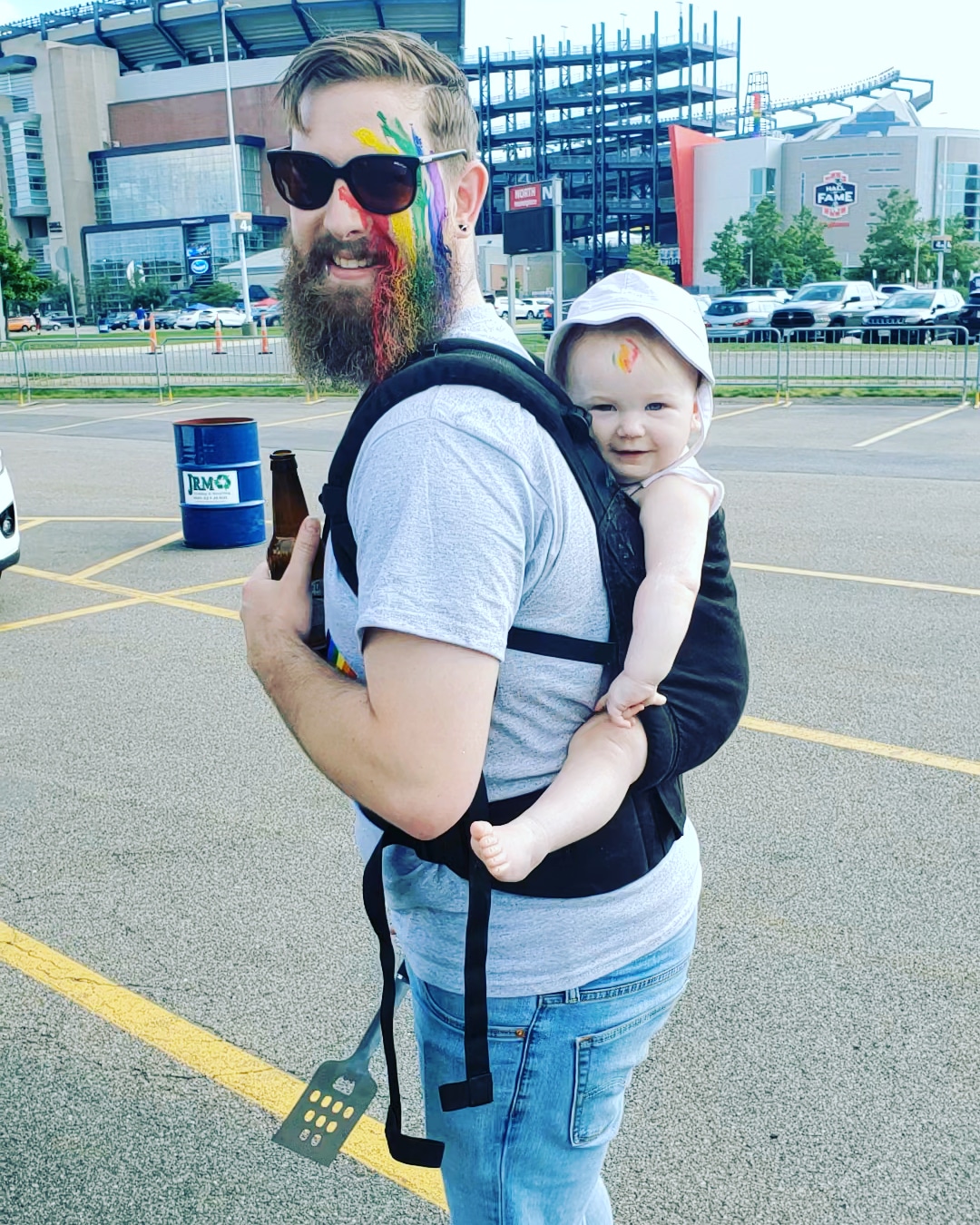 "He's going back to work next week and I'd love to honor him as The Dad of the Month to let him know how much he means to me and our kids. He is genuinely the most hopeful and determined man I know. He has shown our kids that family is the most important thing in the world, that every problem has a solution, and that sometimes all you need after a hard day is a hug from someone you love."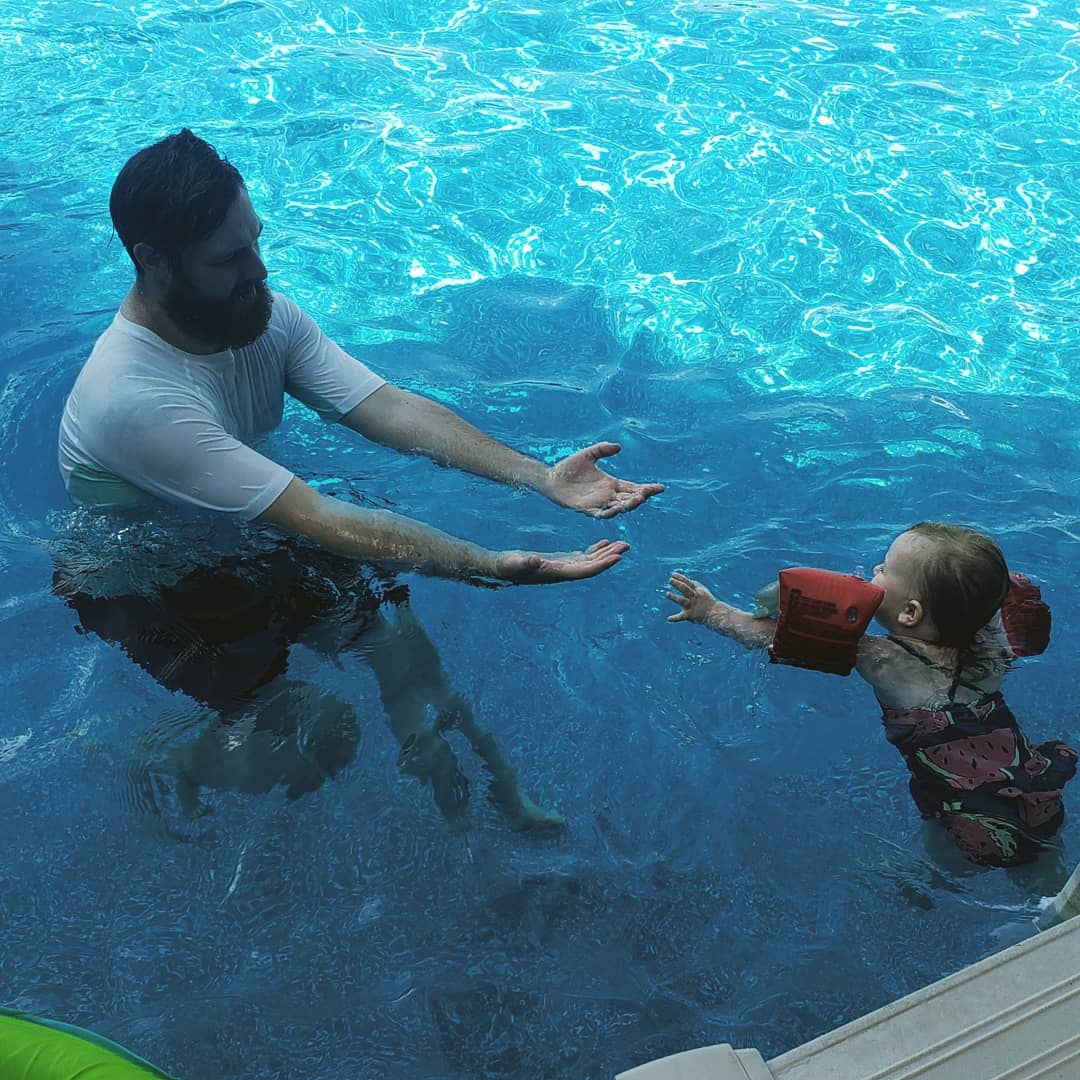 When Paul found out he was The Dad of the Month for December, he humbly reminded us what being a father is all about:
"Being a dad is one thing I've always wanted my entire life and having a wonderful, supportive wife and three amazing kids has brought me so much joy and fulfillment. I know [even] with all of life's ups and downs, I will always have my family by my side and I will always do whatever it takes to support them."
To honor Paul and all he has done despite such a brutally difficult year, we're giving him $500 and some special edition dad gear. Paul is a great example of what it means to be a rock-solid foundation for a family and to face hardships head-on. Cheers!
Click here to read more or nominate a special dad in your life.