We are honored to announce The Dad of the Month for July 2021: Lewis Creed Sr. Being a dad is so much more than sharing genetics with your kids; it's about giving your all and setting an example for your family, and Lewis's step-daughter, Shauna, says he absolutely meets those criteria and then some:
"This is my dad, Lewis Creed Sr. He is the dad of 4 – my stepsister (Jennifer), my stepbrother (Lewis Jr.), my sister (Darla), and myself. My biological father walked out of the lives of my mom, my sister, and me when I was a few years old, so while Lou is my 'step-dad,' the saying 'I'm not the stepdad, I'm the dad who stepped up' is much more fitting.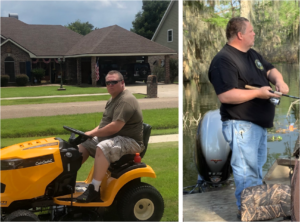 "In the 23+ years that Lou has been my dad, he has always truly done his best to be a caretaker and a provider for our family, as well as a positive example of what a man should be. From walking me down the aisle to marry my daughter's dad, to staying by my mom's side and helping take care of her as she went through chemotherapy and radiation for breast cancer, to coaching his brother, his son, and his grandson in wrestling, to moving his children and grandchildren across states or across the country, and even working multiple jobs to help financially support his grown children when they've faced struggles…I couldn't have ever dreamed of a better dad than the one I have.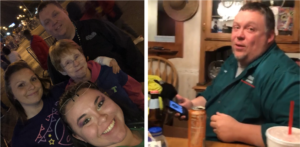 "Beyond what he does for us, Lou is one of the first to drop things he has going on to help others whether they are family, friends, or complete strangers. Assisting with farm chores, building additions on houses and doing household repairs, auto troubleshooting and repairs, and building adjustable ramps for aging and disabled pets are just the beginning of what he does for others with any spare time he has, and he is extremely humble about all of it – never looking for any kind of recognition. This guy has a truly amazing heart, and I'm proud and extremely blessed to call him my dad!"
To honor Lewis, his selfless attitude towards life, and his incredible humility, we're giving him $500 and some special edition dad gear. Lewis is an amazing example of a father who continually "steps up" to care for those he loves. Cheers!