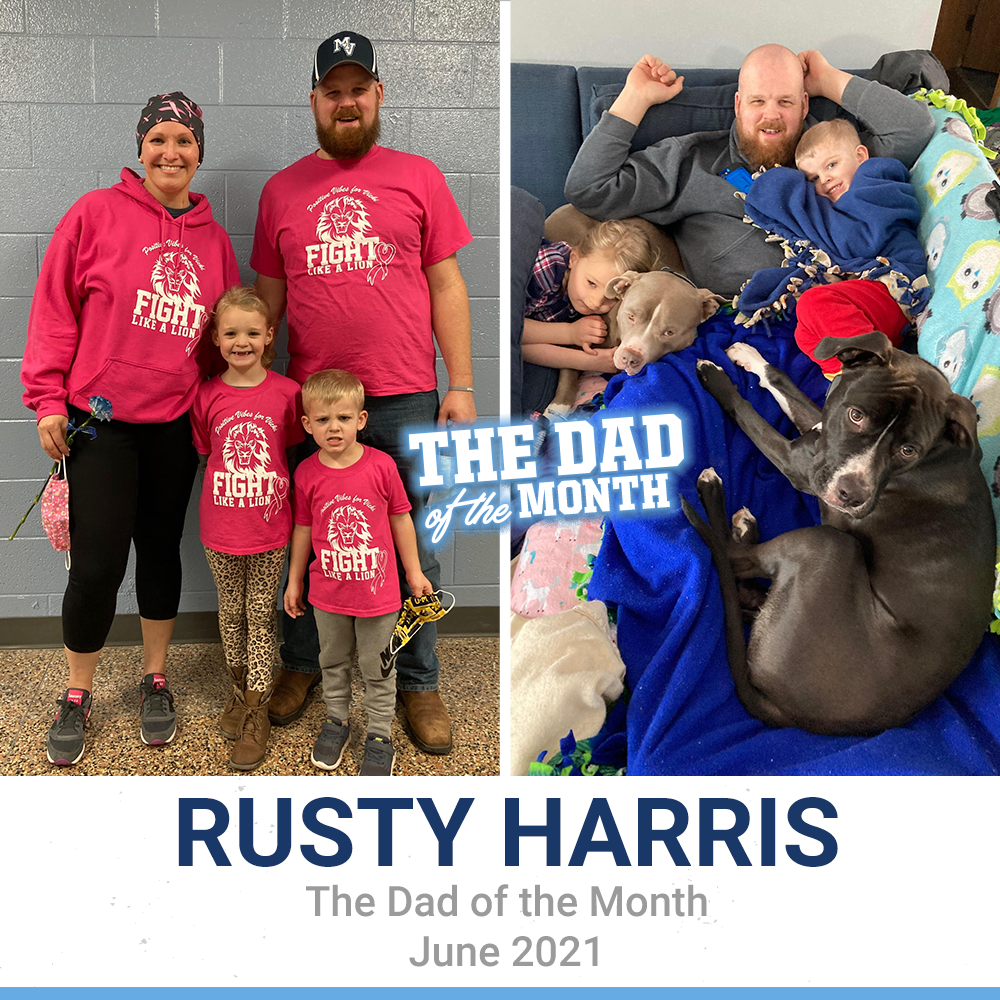 We are honored to announce The Dad of the Month for June 2021: Rusty Harris. Already a selfless man, Rusty has stepped up in even bigger ways for his family ever since his wife's cancer diagnosis last year. Victoria—Rusty's wife—wrote her husband's nomination entry and couldn't say enough about his altruistic attitude and unshakeable support:
"My wonderful husband is the amazing dad to our kiddos, ages 3 & 7. When I was diagnosed last summer with stage 3B breast cancer at the age of 32, our world tilted a bit. My husband has always been selfless but he stepped up his game when I faced my diagnosis, taking care of so many things outside of his normal routines.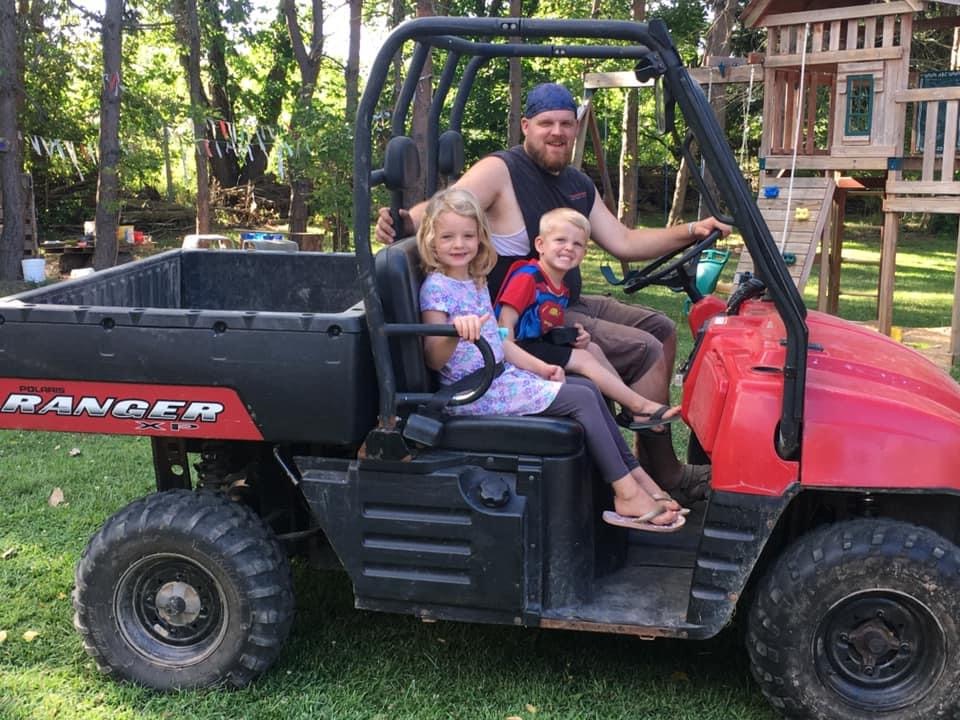 "I went through 16 rounds of chemo and my husband was the rock of our family through it all. He shaved my head for me, took care of our kids, hobby farm, and home. He worked overtime and did all of the errands to make sure our needs were met and I was kept safely at home.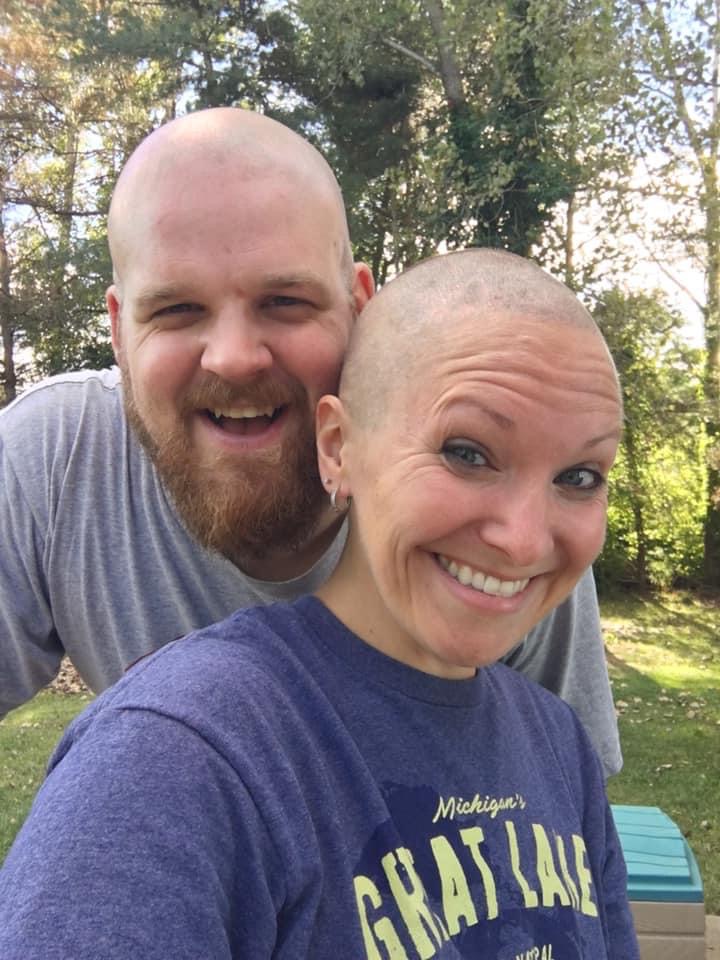 "This week, he has taken over 100% of the daily functions of our home since I had a double mastectomy. He has been doing our kids' hair, managing their routines, transportation, and meals. He gives them their baths and reads them their stories. He snuggles closer to them because I can't right now. He has taken over the laundry, cooking, and cleaning, AND he does all of the care for me by managing my meds, helping me bathe and get dressed, and taking care of my post-op drain lines. Today, he stepped up even more when both of our kids began vomiting, caring for their every need and allowing me to rest.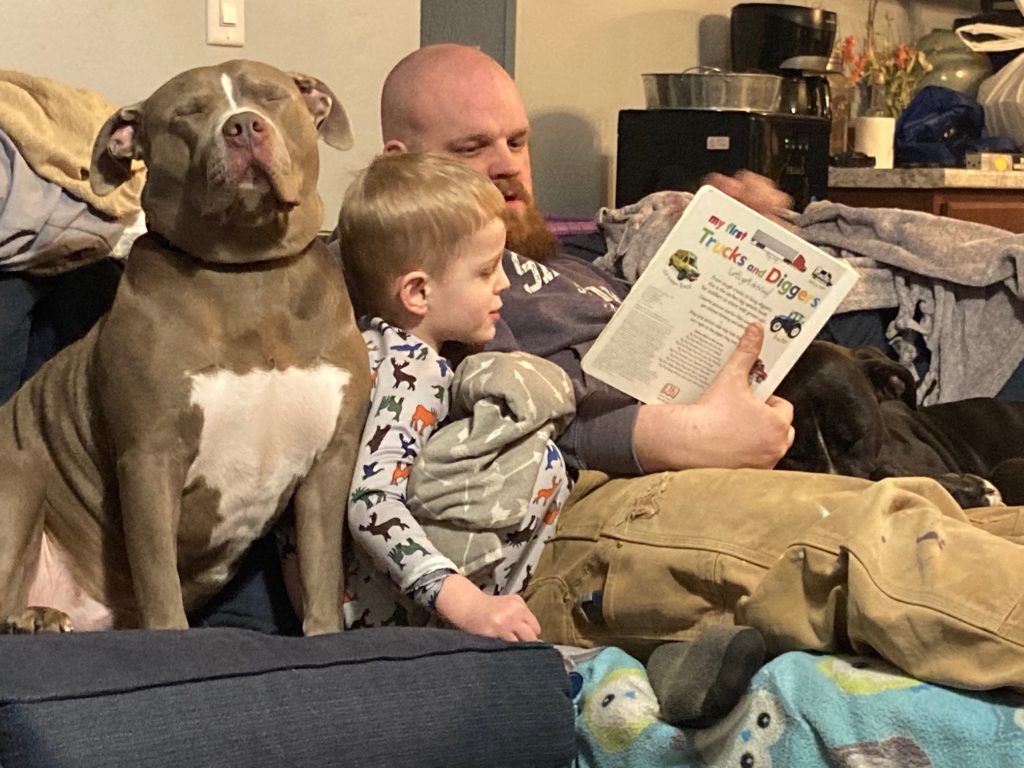 "Not much about the past 9 months has been fun but he hasn't complained once. His love for his family is deep and we couldn't do this life without him. He is an amazing worker, a faithful husband, a hilarious dad, and is extremely selfless. He plays hard and loves harder, doing whatever he can to support his family and serve those around him."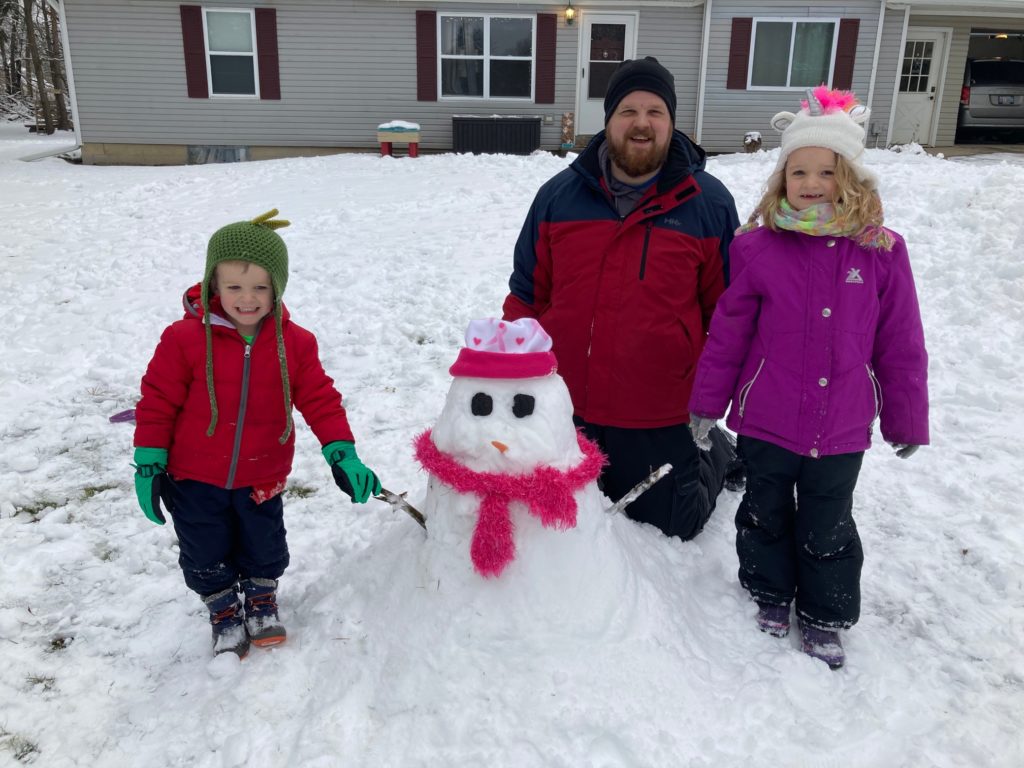 To honor Rusty and all he has done to be a foundation for his family during such a wearying time, we're giving him $500 and some special edition dad gear. Rusty is a wonderful example of what it means to be a source of strength and comfort when, otherwise, things could feel completely overwhelming. Amazing work – cheers!
Click here to read more or nominate a special dad in your life.