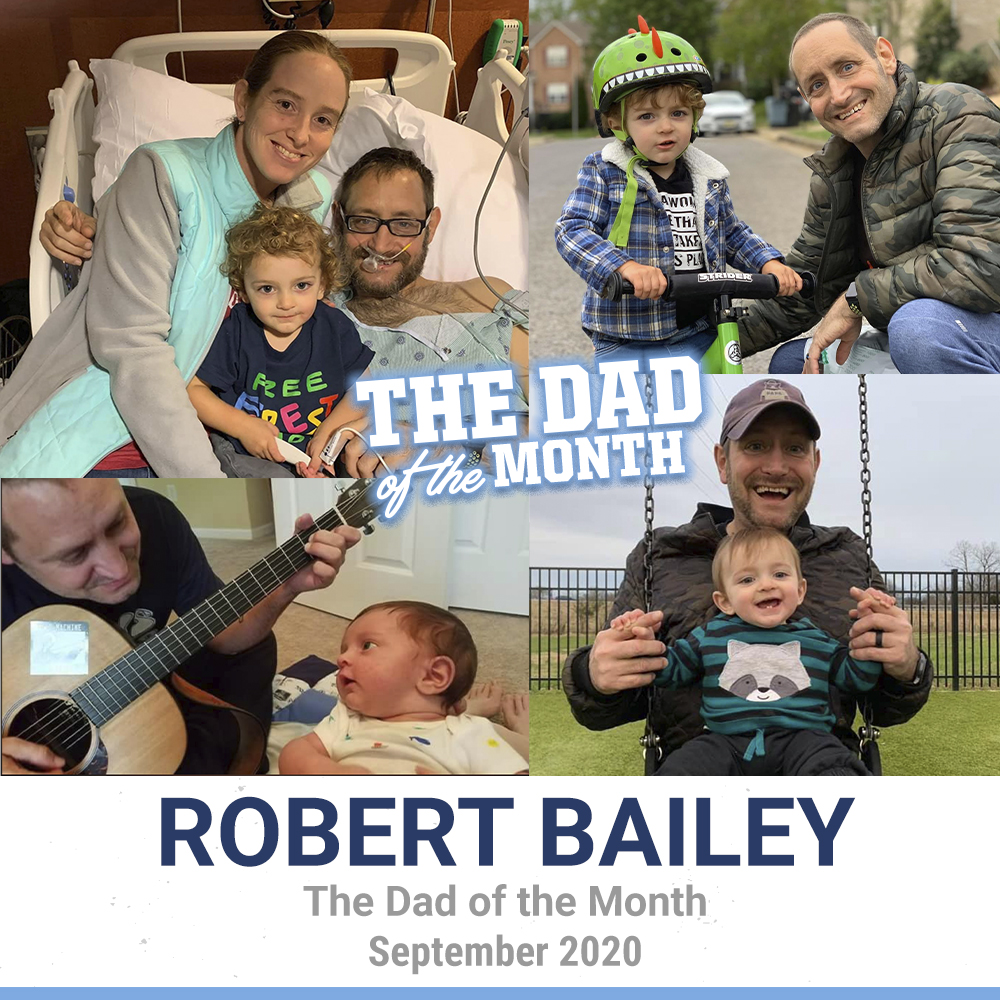 Credit: Photos courtesy of Robert Bailey
We are honored to announce The Dad of the Month for September 2020: Robert Bailey. We recently featured Robert in our "Dadding While ____" series because he's facing one of the most harrowing of circumstances—raising his 2-year-old son and being a good husband, all while living with terminal cancer.
"I know my son is probably not going to remember me. He's kind of young," Robert states in the interview about his son, Parker. "I'm just trying to find things to leave that tell him who I was… who I am."
Robert and his wife, Debbie, couldn't have kids naturally but finally got to be parents when they adopted Parker. Tragically, Robert's health began to decline rapidly just as they were finishing the adoption process.
"It's like, I get this miracle that I never thought would happen, and then a couple of months later, I find out I have inoperable cancer."
Despite his dire prognosis, Robert continues to do what he can to leave a legacy for his little boy. In fact, he's currently working with local Nashville musicians to record a song and writing a book about his life story, all in hopes of encompassing who he is and everything he loves about being a father to his son.
"It's definitely not my choice to leave [my son] alone in this world without a dad … I love him. I love him with every fiber of my being. Losing this battle is going to be very difficult because of him."
To honor Robert and his fearless commitment to family and fatherhood, we're giving him $500 and some special edition dad gear. Robert's dedication and celebration of life is a true inspiration—one that reminds us all to hug the ones we love a little bit tighter, whenever we can.
You will always be a part of this Dad community, Robert. Cheers.
---
(Robert's GoFundMe is no longer active due to a time limit for campaigns, but funds can still be donated. His Venmo is @RBailey77 and paypal is [email protected])
Click here to read more or nominate a special dad in your life.