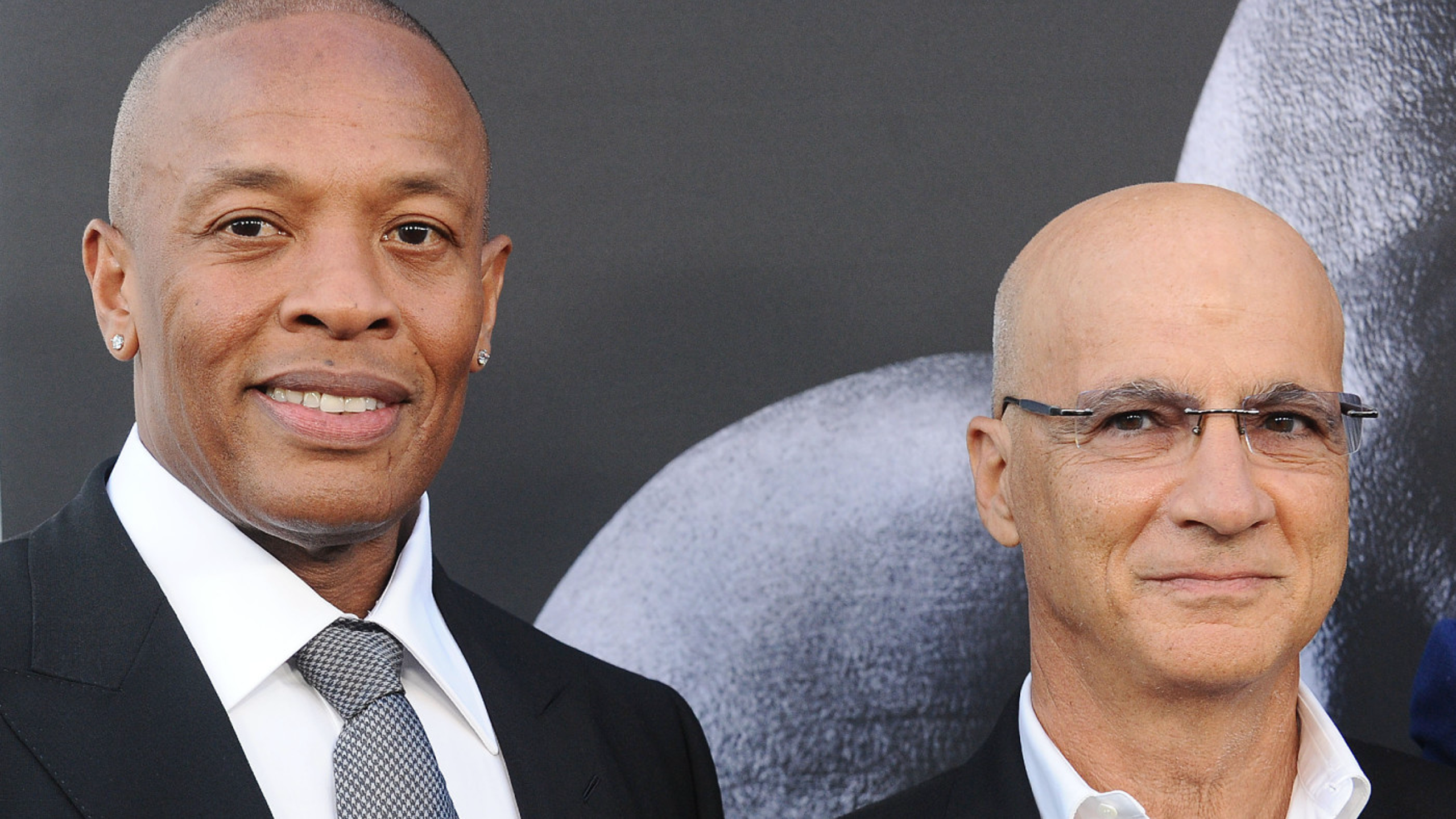 Credit: Getty / Jason LaVeris
High school is a lot of things, but one thing it usually isn't is cool. That could change for the kids in Los Angeles lucky enough to attend the campus that rap legend Dr. Dre and famed producer Jimmy Iovine are opening.
The two moguls have worked and partnered together for decades on landmark albums, business ventures, and philanthropy. In 2013 they donated $70 million to USC to establish an arts academy. Now they are aiming to help younger kids by creating a new high school in south Los Angeles emphasizing arts, creativity, and entrepreneurship.
"This is something new and different that might excite the kids and make them want to go to school," Dr. Dre told the Los Angeles Times.
The Los Angeles Board of Education approved the school last week, and students should be able to attend in the fall of 2022.
"No kid wants to go to school," Dr. Dre said. "Because it's boring. You keep flipping the same thing over and over and over again, year after year, with the same curriculum, the same teachers…Here's a place that you can go where there's something that you can learn that you're really interested in."
He and Iovine hope to reach inner-city kids – "the younger me," Dre said – and give them opportunities that they themselves didn't have.
"That guy that didn't have an opportunity, that had to scratch and figure out things on his own," Dre said. "That had the curiosity but didn't have these type of opportunities, really smart kids — we want to touch and give them this open door and these opportunities to be able to show what they can do."
The school will be public and designated a magnet school, which means students won't have to live in the district to attend it.
"We want to do it in the public system," Iovine told the Los Angeles Times . "We wanted to go to where it's most needed — and it's most difficult. And we will not be satisfied if this doesn't scale. We want people inspired enough to scale it."
It won't be specifically a music school, but designed with an eye towards cultivating innovators and critical thinkers. The aim is towards breaking down existing structures to better educate kids for the real world.
"This is for kids who want to go out and start their own company or go work at a place like Marvel or Apple, or companies like that," Iovine said.
Regardless of where the graduating kids end up working, they'll always have bragging rights for going to Dr. Dre High.