Dr. Strange Walks Into a Manhattan Comic Book Store…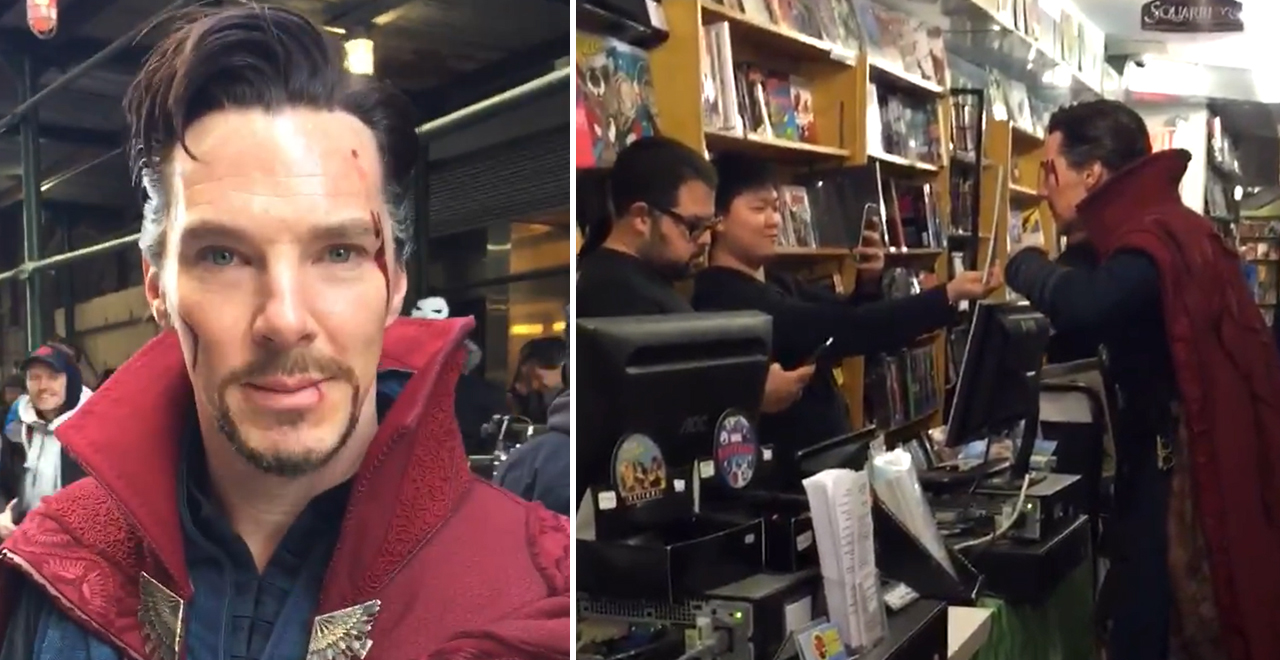 Where's a wizard when you need one? 2020 has been a rough year no matter how you slice it, and the timing couldn't be better for a sorcerer to appear and help set things right in a variety of different areas. Unfortunately, wizards aren't real, but for a moment back in 2016, it almost seemed like one prominent one was, if only for a few minutes.
Before Endgame, when the MCU was still introducing the characters that would help fight and defeat Thanos, Scott Derrickson and Benedict Cumberbatch were filming Dr. Strange in midtown Manhattan, the director suggested that his star actor enter a nearby comic store. While in full Dr. Strange regalia.
Cumberbatch obliged, and subsequently made a magical memory for some employees and comic books fans, and Derrickson recently shared the video on Twitter.
Before he enters the store and blows minds, Cumberbatch says, "I'm about to walk into a comic store in Manhattan dressed as Doctor Strange, come with me."
Never before shown moment.

While shooting in Manhattan right in front of a comic book store, I spontaneously suggested to Benedict that he go inside and he agreed. pic.twitter.com/ge2DcqWpu1

— N O S ⋊ Ɔ I ᴚ ᴚ Ǝ ᗡ ⊥ ⊥ O Ɔ S (@scottderrickson) July 28, 2020
Rene Rose was working there that day, and apparently he'd been waiting for this video to resurface, as it was obviously a landmark day for him and JHU Comic Books.
Oh my goodness, thank you so much for this! I have been waiting to see this full video like this since it happened. One of the best moments in my life, definitely the best moment of me working at @JHUComicBooks!

— Rene Rosa (@rene_rosa) July 28, 2020
Rene wasn't alone, and shared a photo of his coworker with the superhero too:
Sure do! pic.twitter.com/fElSL3dSzh

— Rene Rosa (@rene_rosa) July 28, 2020
The next Dr. strange movie, Dr. Strange and the Multiverse of Madness has been delayed by the pandemic, but should hit theaters in 2022. Maybe Marvel's famous sorcerer supreme will have another chance to shock and awe some fans before then.